Four Keys to Growing a Cybersecurity Company Through Acquisition and Beyond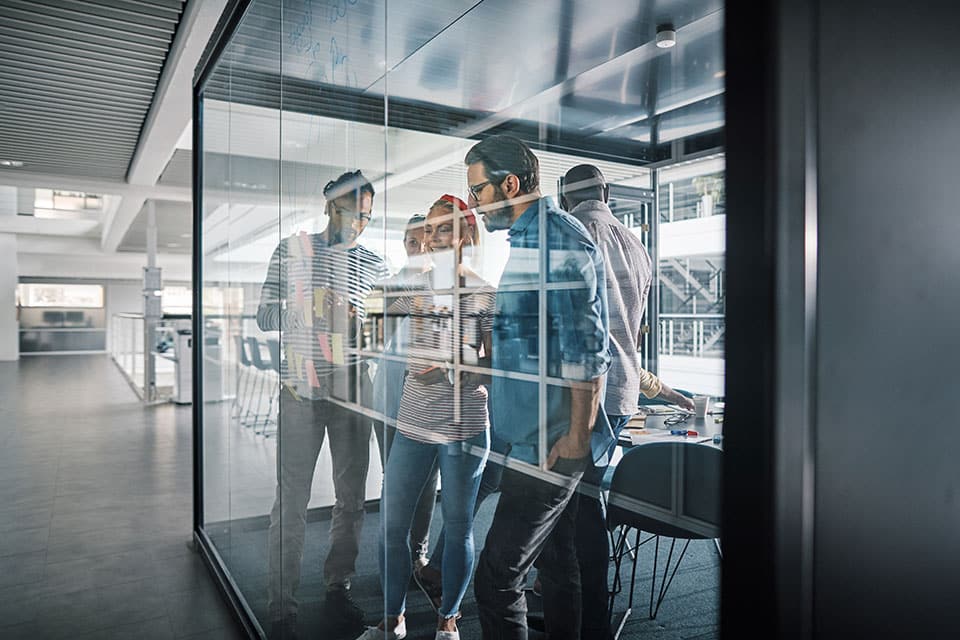 There's no doubt that the cybersecurity M&A marketplace is a healthy one. In 2019, the cybersecurity market saw more than 150 deals worth more than $23 billion, according to Momentum Cyber. On top of that, private equity firms are beginning 2020 with more cash on record than ever, according to data from Preqin.
If you're the CEO of a cybersecurity or technology firm and looking for funding, or to be acquired, your timing is great. And with all that cash on the sidelines, valuations could become even bigger – with potentially higher returns for all involved. Undoubtedly, a merger, acquisition or funding can be highly beneficial for both parties involved, but it shouldn't outweigh the importance of staying focused on leading your business.
If you're a first-time CEO at a company you founded – or at one you were brought into – at the end of the day, the reality is that your investors will be looking for a liquidity event at some point in the future. But CEOs need to understand it's just an event – another milestone in the journey of building a cybersecurity or technology company, and not the end. In fact, it will likely lead to bigger things for your company, employees, and customers.
While it's tempting to be consumed by getting the right funding, it's important to see beyond it. You and the team should continue to be focused on building a great company. As long as you're doing the right things for the right reasons, the rest will take care of itself.
The company I've led as CEO for five years was acquired in 2019. We learned a lot through that process, including that in order to succeed in the first place, the fundamentals have to be right. And if I did it all over again, I'd continue to focus on these four keys:
Immerse Your Company in the Customer's World:
First and foremost, it's critical to ensure your company is operating from the center of the customer's world. Your frontline employees, managers, and executives must truly immerse themselves in customers' environments to understand their business drivers, pain points, problems, risks, operations, financial risks, and outcomes. Doing so will help your organization stay focused on the whys, make decisions that meet market demands, find solutions or partners that serve them best, and create happier customers in the end. For me staying close to customers is about spending time with them and listening. The more you can have your customers talk about what they do; what they need; how they are measured for success; the more insights you will have into their world and what your company has to do to meet their needs.
Keep a Clear Vision and Strategy:
Every company needs a clear purpose, vision, and strategy to succeed. This is as fundamental as it comes, but you'd be surprised by how many companies and teams get sidetracked by a shiny new market, try to be more than who they are too soon, or focus on the wrong things. Having a strong sense of who your company is at the outset and communicating it consistently will help lead your company through its journey. This will allow you to attract the right talent to build your company, drive alignment among management, and maintain team effectiveness as they execute on the vision. For us at WhiteHat, this is tied to our annual Strategic Planning process where we refine our three-year strategic plan; define our strategy; and build our operation and execution plan for the next year, which we track through our Quarterly Business Review sessions. While not perfect, and we continue to refine our planning and operational practices, it gives us the process to ensure we are all aligned on the same goals – and that is key for all leadership teams to be successful.
Build a Rock-Solid Leadership Team:
The first team is ultimately what drives and makes a company successful. You can have a CEO who is admired for his vision and passion, but unless you have a leadership team that can operationalize on the vision, you will not build a great company. My advice when choosing your leadership team is to not rush the process. Finding the right candidates takes time, research and buy-in. Your first team members should be enthusiastic about your vision and fit with the management culture in addition to bringing the functional skills to the table. At the end of the day, you should feel very confident about who's on your team.
Continuously Evaluate External Collaborations:
Part of the role as CEO is always evaluating potential collaborations – whether you buy, build or partner – that could impact how you serve your customers.  Customers are always looking for a consolidated solution set. This will require you being open to new ideas, thinking about who you partner with, and keeping a pulse on where the market or business is moving. You may not be able to partner right away, but as your business grows, technology partnerships can evolve with it and make your customers' lives much easier, while impacting your bottom line.
Building a cybersecurity business and standing out among investors in any market is challenging, but if you stick with the fundamentals, and continue to do the right things, your business, employees, and customers will be rewarded in the future.
---
Have you read?
These Are The Top 10 Best Bridges In The World You Need To See.
Six Tips and Tricks to Becoming Your Own Boss.
5 Tips to Successfully Bootstrap a Startup (and Avoid the Drama).
The cheapest (and most expensive) cities to rent a car in 2020.
The most (and least) driver-friendly states in the U.S., 2020.
---
Add CEOWORLD magazine to your Google News feed.
---
Follow CEOWORLD magazine headlines on:
Google News
,
LinkedIn
,
Twitter
, and
Facebook
.
---
Thank you for supporting our journalism. Subscribe here.
---
For media queries, please contact:
info@ceoworld.biz
---