Ranked: The Rudest Cities In The United States, 2020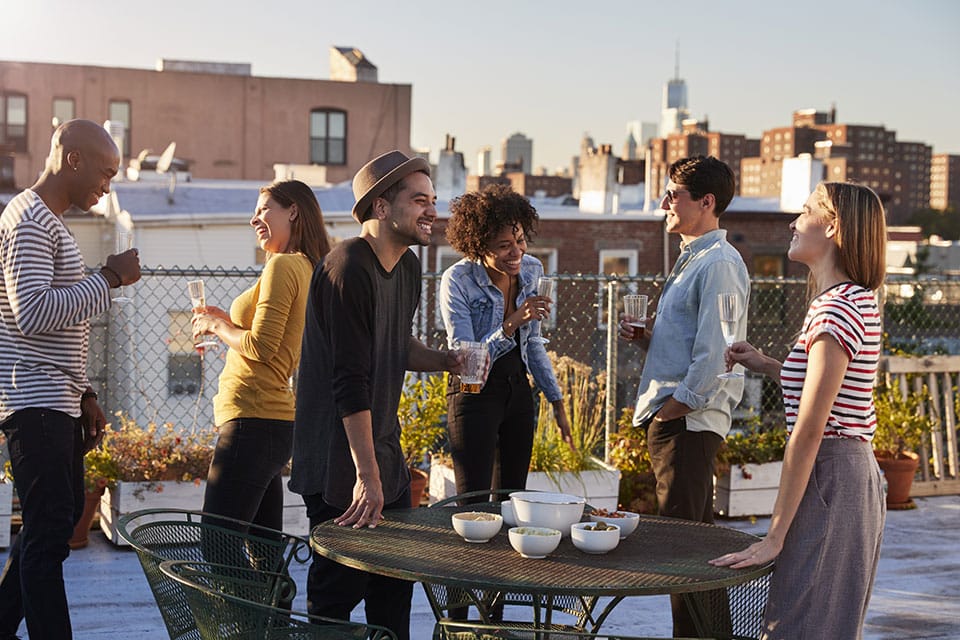 New York City was just ranked as the rudest city in the United States, according to a new Insider survey, followed by Los Angeles, Washington DC, and Chicago. 34.3% of respondents thought New York had the rudest inhabitants, which was almost twice as much as the next highest city, Los Angeles. 19.7% of respondents thought Los Angeles had the rudest inhabitants.
Number five was Boston and the number six rudest city in America was Detroit. Buffalo was ranked the 7th rudest, followed by Baltimore, Philadelphia and San Francisco.
Other major cities include Miami (15), San Diego (22), Seattle, Washington (28), New Orleans (35) and Denver (44). On the other hand, Raleigh, N.C., came in at number 50 on the list, with only 1.4% of survey participants declaring North Carolina's capital the rudest.
The survey asked nearly 2,092 US adults to rank what they believed were the five rudest cities in the United States from a list of the 50 biggest metro areas in the country. Which U.S. cities have the worst reputation for the rudeness?
Here are the 50 rudest cities in America, ranked from least to most rude.
New York City, New York (34.3%)
Los Angeles, California (19.7%)
Washington, D.C. (18.9%)
Chicago, Illinois (18.6%)
Boston, Massachusetts (14.9%)
Detroit, Michigan (11.6%)
Buffalo, New York (11.3%)
Baltimore, Maryland (11.2%)
Philadelphia, Pennsylvania (9.9%)
San Francisco, California (9.8%)
Birmingham, Alabama (9.4%)
Atlanta, Georgia (9.1%)
Las Vegas, Nevada (7.8%)
Dallas, Texas (6.9%)
Miami, Florida (6.8%)
Austin, Texas (6.6%)
Jacksonville, Florida (6.2%)
Houston, Texas (5.3%)
Cleveland, Ohio (5.0%)
Tampa, Florida (4.0%)
Sacramento, California (3.8%)
San Diego, California (3.5%)
Pittsburgh, Pennsylvania (3.5%)
Cincinnati, Ohio (3.5%)
Charlotte, North Carolina (3.3%)
Hartford, Connecticut (3.2%)
Indianapolis, Indiana (3.1%)
Seattle, Washington (3.1%)
San Jose, California (2.9%)
St. Louis, Missouri (2.7%)
Columbus, Ohio (2.7%)
Kansas City, Missouri (2.7%)
Nashville, Tennessee (2.7%)
Portland, Oregon (2.6%)
New Orleans, Louisiana (2.5%)
Memphis, Tennessee (2.4%)
Louisville, Kentucky (2.3%)
San Antonio, Texas (2.3%)
Oklahoma City, Oklahoma (2.3%)
Orlando, Florida (2.2%)
Riverside, California (2.1%)
Virginia Beach, Virginia (1.9%)
Phoenix, Arizona (1.8%)
Denver, Colorado (1.7%)
Richmond, Virginia (1.6%)
Minneapolis-St. Paul, Minnesota (1.6%)
Salt Lake City, Utah (1.6%)
Providence, Rhode Island (1.5%)
Milwaukee, Wisconsin (1.5%)
Raleigh, North Carolina (1.4%)
Track Latest News Live on CEOWORLD magazine and get news updates from the United States and around the world. The views expressed are those of the author and are not necessarily those of the CEOWORLD magazine.
Follow CEOWORLD magazine headlines on:
Google News
,
LinkedIn
,
Twitter
, and
Facebook
.
Thank you for supporting our journalism. Subscribe here.
For media queries, please contact:
info@ceoworld.biz