Your CLM Software Isn't Giving You Enough Instant Insight into Your Business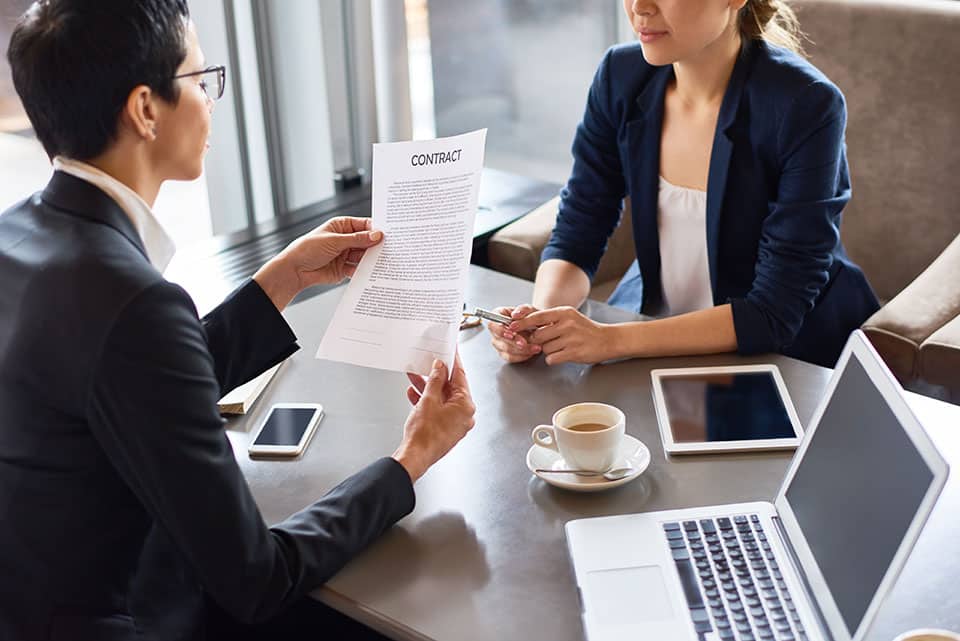 CLM software: it's about more than just managing your contracts. It's also an excellent way to gain instant insights into a number of key parts of the business. You don't have time to keep an eye on every contract, but you still need to know the health of your business every day. Contract management software providers like ContraxAware provide customizable systems that give you instant summaries, alerts, and updates of anything you need to know to talk to investors and business partners. When you use effective CLM software to full advantage, as a CEO, you can get a substantially better picture of many aspects of your business.
"CEOs need to have a lot of information at their fingertips, and you can't always wait," said John D'Amelio, CEO at ContraxAware. "When CEOs know how their business looks from a contracts perspective, they can make better decisions and never be blind-sided by internal challenges."
ACV and TCV Reports
What's the average value of your customers annually? What about the total value of a customer for your business? These key pieces of information can provide financial awareness to help you make critical decisions for your business. Every major decision needs to start with you knowing how much money you can expect to continue coming in over the course of the year and how much you can afford to spend to acquire each of your customers. Having this information at your fingertips is incredibly convenient, whether you're preparing for a board meeting or a meeting with investors.
Reports About Contracts at Risk of Not Renewing
Renewing contracts are just as important to your business as new customers. In many ways, it can be even more important. When you use highly effective contract management software, it can offer you insights about contracts that are at risk for not renewing. This includes:
A list of contracts that are up for renewal soon
Important reminders as you near those dates
Which sales team is handling them
Information about common factors that could lead to clients to choose not to renew with your business.
This is especially important during the end-of-quarter rush, when you might otherwise miss out on important contract renewals. As CEO, you may have to decide where everyone's attention should be focused, and you have to make the right call.
Average Contract Scores
Contract scoring can help you better understand the risks your business faces when it enters into a contract. Not only do you need to understand the risk of individual contracts, but you also need to understand your average contract scores. Is your business taking on more risk than necessary when you partner with new clients? Do you need to take a harder look at some of the most common elements of your contracts?
Understanding your average contract score can also help you better decide how to move forward with a contract after assessing its risk score.
Reports of Open Deals at EOQ
The end of the quarter is approaching. You may have many leads still pending. Maybe they haven't made a purchase or signed a contract yet, but they're eager to close the deal with your company. Those numbers can be just as important to your business as the clients who have already signed a contract, especially if you need to meet with investors or prepare for a board meeting. Open deal reports also clue you in to your best salespeople, your slowest salespeople, and the sales managers who know how to run their teams. Your contract management software can place that critical information at your fingertips.
Large open deals might also be pending your approval or your signature. Good software can keep you on track whether you're in the office or not.
Reports of Contracts Nearing Compliance Violation
No matter what industry you work in, you have compliance regulations that you have to follow. If you violate privacy laws, HIPAA, or OSHA regulations, your name — and your business's name — is on the line. Effective contract management software doesn't just identify those violations if you go looking for them. It generates those reports automatically, ensuring that you have a general awareness of the performance of your business and any problem areas that might crop up in the future. Get alerts sent straight to your phone or a report every week without having to think twice. Thanks to that general overview, you can also get a better idea of any areas in which your business may need to tighten up on contract, legal, and regulatory compliance.
Your contract management software is much more than just a convenient storage solution. With enterprise contract management software from providers like ContraxAware, you can
Improve your insights into your business
Never be blindsided by piled-up work or compliance violations
Know who the most valuable movers and shakers are in the sales department
Change the way you run your business
With instant access to that data, you'll never have to struggle to access it before your next board meeting. Also, you'll find yourself better able to monitor and make changes to business processes every day.
---
Have you read?
The World's Best Cities For Food Lovers.
World's Top 10 Biggest Military Spenders In 100 Years (From 1914 to 2018).
The World's Largest Wine Exporting Countries By Value.
The Top 30 Largest Foreign Holders of U.S. Treasury Debt.