Top U.S. Cities To Live In For An Active Lifestyle, 2020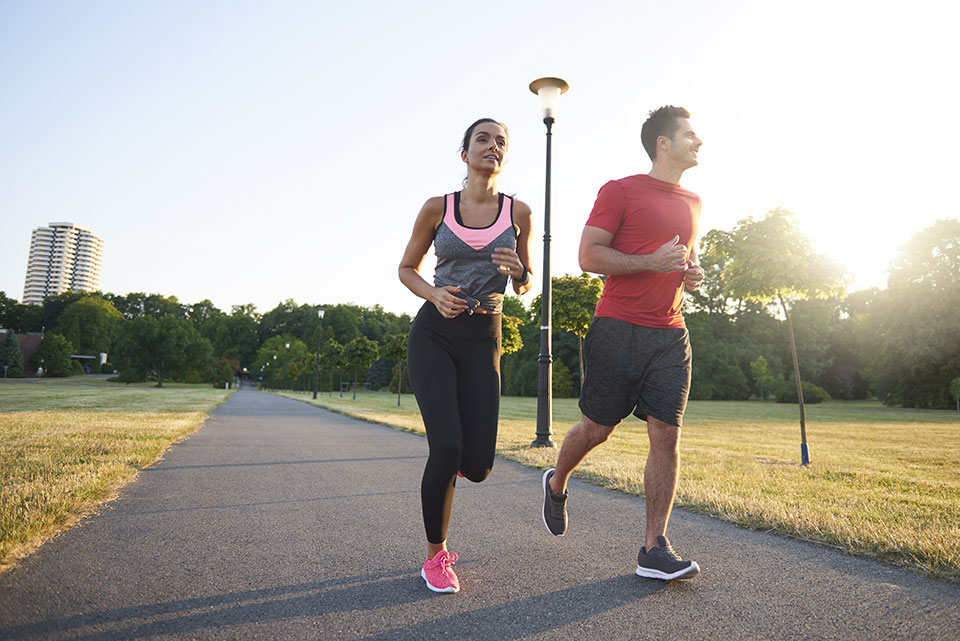 Honolulu, Hawaii has been ranked the best U.S. city to live in for an active lifestyle, followed by Chicago, Illinois; San Francisco, California; San Diego, California; and New York.
And at the other end of the spectrum, North Las Vegas, Nevada has been ranked the worst U.S. city to live in for an active lifestyle, followed by Hialeah, Florida; Bakersfield, California; Arlington, Texas; and Laredo, Texas.
To determine where Americans have the best chance of balancing a healthy diet with ample physical activity, WalletHub compared the 100 biggest U.S. cities in 38 key metrics. The categories range from average monthly fitness-club fee to bike score to share of physically inactive adults.
So where are the best places to live if an active, healthy lifestyle is a priority for you?
As it turns out, health-conscious people might want to head to Honolulu, Hawaii.
Unsurprisingly, major cities such as Chicago, San Diego, San Francisco, and New York place high, as do outdoor havens such as Honolulu.
Check out more of the survey results below—are you surprised by the results?
Top U.S. Cities You Should Move To For Living an Active Lifestyle In 2020
| Rank | City | State | Budget and Participation Rank | Sports and Outdoors Rank | Active Lifestyle Score |
| --- | --- | --- | --- | --- | --- |
| 1 | Honolulu | HI | 52 | 1 | 62.07 |
| 2 | Chicago | IL | 53 | 2 | 60.22 |
| 3 | San Francisco | CA | 38 | 3 | 58.7 |
| 4 | San Diego | CA | 29 | 5 | 56.96 |
| 5 | New York | NY | 74 | 4 | 56.49 |
| 6 | Portland | OR | 6 | 9 | 56.46 |
| 7 | Seattle | WA | 27 | 6 | 56.24 |
| 8 | Minneapolis | MN | 12 | 8 | 55.07 |
| 9 | Denver | CO | 3 | 13 | 53.99 |
| 10 | Washington | DC | 28 | 7 | 53.44 |
| 11 | Madison | WI | 11 | 15 | 51.51 |
| 12 | Boston | MA | 37 | 10 | 50.61 |
| 13 | Philadelphia | PA | 40 | 11 | 50.37 |
| 14 | Austin | TX | 31 | 12 | 50.29 |
| 15 | Lincoln | NE | 4 | 21 | 50.05 |
| 16 | Irvine | CA | 15 | 17 | 50.04 |
| 17 | Los Angeles | CA | 26 | 16 | 49.53 |
| 18 | Boise | ID | 8 | 19 | 49.48 |
| 19 | Sacramento | CA | 34 | 14 | 49.36 |
| 20 | Atlanta | GA | 7 | 20 | 49.15 |
| 21 | Tampa | FL | 13 | 27 | 46.86 |
| 22 | Orlando | FL | 17 | 26 | 46.65 |
| 23 | Cincinnati | OH | 10 | 31 | 46.51 |
| 24 | St. Louis | MO | 1 | 45 | 46.11 |
| 25 | Miami | FL | 25 | 25 | 46 |
| 26 | Reno | NV | 2 | 43 | 45.91 |
| 27 | Tucson | AZ | 70 | 18 | 45.55 |
| 28 | St. Paul | MN | 42 | 23 | 44.52 |
| 29 | Las Vegas | NV | 14 | 35 | 44.45 |
| 30 | Milwaukee | WI | 19 | 36 | 44.23 |
| 31 | Buffalo | NY | 5 | 49 | 44.18 |
| 32 | San Jose | CA | 56 | 24 | 43.79 |
| 33 | Omaha | NE | 44 | 30 | 43.77 |
| 34 | Scottsdale | AZ | 21 | 41 | 43.12 |
| 35 | Baltimore | MD | 78 | 29 | 42.24 |
| 36 | Norfolk | VA | 90 | 22 | 42.09 |
| 37 | Charlotte | NC | 83 | 28 | 42.05 |
| 38 | Chesapeake | VA | 47 | 33 | 42.03 |
| 39 | Glendale | AZ | 46 | 34 | 41.93 |
| 40 | Colorado Springs | CO | 45 | 39 | 41.79 |
| 41 | Pittsburgh | PA | 18 | 50 | 41.28 |
| 42 | Virginia Beach | VA | 61 | 38 | 41.18 |
| 43 | Cleveland | OH | 65 | 37 | 40.91 |
| 44 | Jacksonville | FL | 67 | 40 | 40.61 |
| 45 | Plano | TX | 82 | 32 | 40.51 |
| 46 | Phoenix | AZ | 60 | 42 | 40.47 |
| 47 | Long Beach | CA | 22 | 53 | 40.45 |
| 48 | Houston | TX | 62 | 44 | 39.9 |
| 49 | Albuquerque | NM | 58 | 47 | 39.12 |
| 50 | Dallas | TX | 66 | 48 | 38.66 |
| 51 | New Orleans | LA | 32 | 59 | 38.39 |
| 52 | Henderson | NV | 33 | 56 | 38.32 |
| 53 | Columbus | OH | 75 | 46 | 38.26 |
| 54 | Indianapolis | IN | 54 | 54 | 38.22 |
| 55 | San Antonio | TX | 59 | 51 | 38.08 |
| 56 | Raleigh | NC | 24 | 67 | 37.76 |
| 57 | Fremont | CA | 41 | 60 | 37.68 |
| 58 | Anaheim | CA | 9 | 76 | 37.41 |
| 59 | El Paso | TX | 43 | 63 | 37.3 |
| 60 | Greensboro | NC | 49 | 58 | 37.21 |
| 61 | Baton Rouge | LA | 35 | 66 | 36.86 |
| 62 | Gilbert | AZ | 55 | 61 | 36.74 |
| 63 | Fort Wayne | IN | 30 | 75 | 36.37 |
| 64 | Birmingham | AL | 20 | 88 | 36.29 |
| 65 | Nashville | TN | 76 | 57 | 36.25 |
| 66 | St. Petersburg | FL | 73 | 62 | 35.77 |
| 67 | Aurora | CO | 86 | 55 | 35.65 |
| 68 | Lubbock | TX | 23 | 77 | 35.18 |
| 69 | Louisville | KY | 48 | 72 | 35.08 |
| 70 | Kansas City | MO | 69 | 65 | 35.07 |
| 71 | Oakland | CA | 85 | 64 | 34.77 |
| 72 | Chandler | AZ | 63 | 69 | 34.38 |
| 73 | Durham | NC | 72 | 68 | 34 |
| 74 | Santa Ana | CA | 16 | 91 | 33.81 |
| 75 | Tulsa | OK | 71 | 71 | 33.81 |
| 76 | Anchorage | AK | 98 | 52 | 33.26 |
| 77 | Detroit | MI | 81 | 73 | 32.99 |
| 78 | Fort Worth | TX | 89 | 70 | 32.85 |
| 79 | Toledo | OH | 68 | 80 | 32.71 |
| 80 | Lexington-Fayette | KY | 50 | 86 | 32.59 |
| 81 | Mesa | AZ | 79 | 78 | 32.1 |
| 82 | Riverside | CA | 51 | 89 | 32.08 |
| 83 | Jersey City | NJ | 84 | 79 | 31.9 |
| 84 | Oklahoma City | OK | 64 | 87 | 31.74 |
| 85 | Chula Vista | CA | 77 | 82 | 31.67 |
| 86 | Winston-Salem | NC | 93 | 81 | 31.19 |
| 87 | Memphis | TN | 92 | 83 | 30.95 |
| 88 | Corpus Christi | TX | 91 | 85 | 30.64 |
| 89 | Newark | NJ | 36 | 99 | 30.63 |
| 90 | Fresno | CA | 57 | 94 | 30.07 |
| 91 | Stockton | CA | 80 | 90 | 29.75 |
| 92 | Wichita | KS | 39 | 100 | 29.75 |
| 93 | Garland | TX | 96 | 84 | 29.71 |
| 94 | San Bernardino | CA | 87 | 96 | 29.43 |
| 95 | Irving | TX | 94 | 92 | 28.99 |
| 96 | Laredo | TX | 99 | 74 | 28.58 |
| 97 | Arlington | TX | 95 | 93 | 28.38 |
| 98 | Bakersfield | CA | 88 | 97 | 27.63 |
| 99 | Hialeah | FL | 97 | 98 | 25.86 |
| 100 | North Las Vegas | NV | 100 | 95 | 23.29 |