The Best Hotels In Nafplio (Greece) For Business Travelers, 2020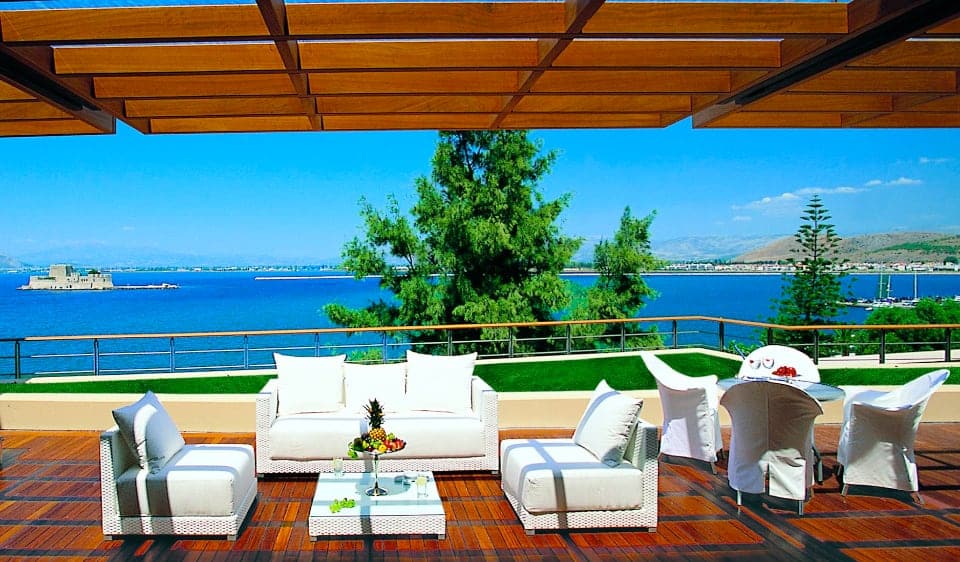 One of the most romantic and beautiful towns in all of Greece, Nafplio is, in essence, an Italian-looking town. Visitors will find the culture, architecture, and traditions of this town full of Italian and Turkish influence, given its checkered history. You will be mesmerized by the unique architecture and beauty of ancient walls, medieval castles, monuments, and statues, Ottoman fountains, Venetian and neoclassical buildings. The water castle of Bourtzi located in the middle of Nafplio harbor is always lit up at night and is a treat to the eyes.
The top attractions in Nafploi include the Palamidi Castle, the Archaeological Museum of Nauplion, the Akronafplia Fortress and the Tiryns.