Top of the Agenda: Climate change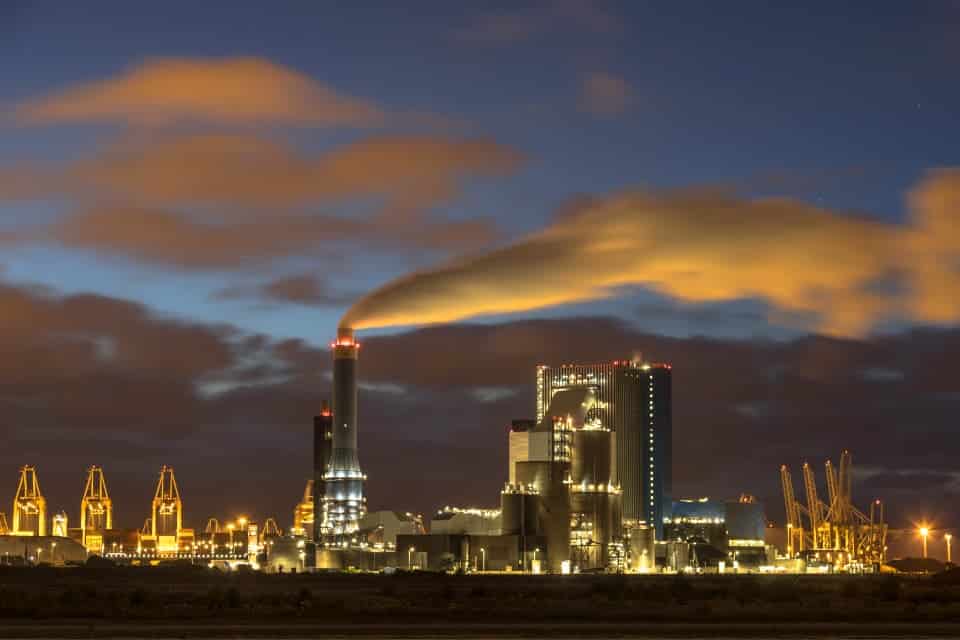 Climate change is no longer a distant outlier that can be left off the boardroom agenda or hidden at the back of the annual report. It is here right now, already affecting millions of lives across the globe.
Late 2019's Australian bushfires, stretching across 600 miles, affecting nearly 10 million people, are just one example of recent extreme weather events made more likely by climate change. This December, at COP25, the international climate conference in Madrid, we learned that over 12,000 extreme weather events across the past two decades have resulted in 500,000 fatalities and economic damage of US$3.54 trillion.
The most devastating impact of climate change and extreme weather is always going to be loss of human life, but its effect on natural resources, infrastructure, supply chains, and employee health can be dire too, with potential impact on the bottom line of every business worldwide.
2020 is a critical year. It is the year that global emissions, which are continuing to rise at 4% per annum, must peak and rapidly decline to give any chance of limiting global warming to 1.5°C – the maximum temperature rise possible without irreversible damage to our societies, economies and the natural world. It is the year that all CEOs must step up.
Manage risk, protect the value
In 2019, CDP research found that 215 of the biggest global companies have reported US$1trn already at risk from climate impacts, in addition to US$250 billion worth of assets at potential risk of being made economically unviable.
How, as a CEO, can you manage these risks and protect the value of your business? The first step should be to work out your company's impact. A proven method for doing this – already used by 8,400+ companies representing over 50% of global market capitalization – is through CDP's disclosure framework. This guides you through how to calculate and report your business's relationship to climate change, deforestation, and water, in a way that is fully aligned with the Task Force on Climate-related Financial Disclosures (TCFD), the crucial industry standard. This is a fundamental first step in demonstrating a corporate commitment to acting on climate.
The good news is that CEOs tend to find that this exercise helps identify risks, as well as new business opportunities and other financial benefits. Recent WEF analysis found that companies that measure emissions through CDP also take active steps to reduce emissions –  further demonstrating that disclosure is the first step towards showing climate leadership.
Listen to the science
We all need to listen to scientists when it comes to climate change.
Many businesses are doing just this, and COP25 saw the news that 285 companies, responsible for more than 752 million metric tons of CO2 equivalent emissions per year – more than the combined annual emissions of France and Spain – have now set emissions reduction targets in line with what science says is required to avert dangerous climate change.
This includes more than 20% of high climate-impact companies in the apparel, biotechnology, food and beverage, healthcare, hospitality, pharmaceuticals, and telecommunications industries, plus companies from high-emitting industries like cement, steel, and chemicals such as Royal DSM and HeidelbergCement. If these high carbon businesses can set so-called 'Science Based Targets', then so can every CEO in the world.
There are proven business benefits to doing this too, with 63% of executives saying setting a science-based target has helped them turn climate risk into opportunity and over half, or 52%, have seen a lift in investor confidence.
Study your supply chain 
Supply chain emissions are on average 5.5 times as high as a corporation's direct emissions, so cutting these should be a vital part of any CEO's climate strategy.
This year's COP showed us that small changes to the supply chain can have a big impact on climate change, with new research showing that a gigaton (one billion metric tons) of emissions savings could be unlocked if key suppliers to 125 of the world's biggest corporate purchasers, such as Walmart, L'Oréal and Samsung Electronics, increased their proportion of renewable electricity by a mere 20 percentage points.
A gigaton is equal to the 2017 fossil fuel CO2 emissions of Brazil and Mexico combined so this would be quite some impact from a relatively small and easy shift. Evidence is mounting to show that cutting emissions cuts costs too, and we also learned at COP that suppliers to 125 major corporates saved $20 billion from cuts to carbon in 2019.
Climate pressure, shareholder pressure 
There is little time left to act. A recent UNEP report showed that current national emissions targets put the world on course for global warming of over 3°C, which would be catastrophic for much of life on earth.
As governments continue to stutter and stumble, the onus is very much on the private sector to lead the way, and CEOs, therefore, need to put climate change at the heart of their plans for 2020. Those that take the time to disclose their environmental data, set science-based targets and talk to their supply chain, will be far better placed to answer the questions of an increasingly climate literate set of customers and shareholders who are demanding action.
---
Add CEOWORLD magazine to your Google News feed.
---
Follow CEOWORLD magazine headlines on:
Google News
,
LinkedIn
,
Twitter
, and
Facebook
.
---
Thank you for supporting our journalism. Subscribe here.
---
For media queries, please contact:
info@ceoworld.biz
---