Why Educators Should be Using an Evidence-Based Approach to Digital Responsibility in the Classroom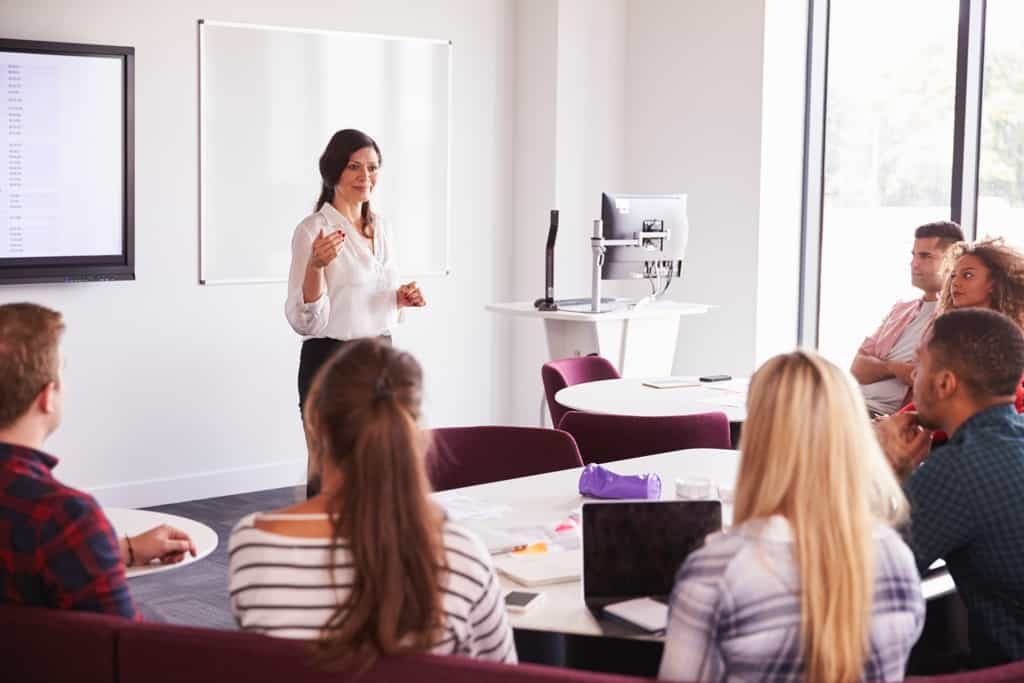 Digital technology has become an indispensable part of the education process in most contemporary American classrooms. Students use the internet for research, tablet computers have replaced textbooks, and some pupils have even eschewed classrooms altogether in favor of distance learning mediated by the World Wide Web.
Educators must begin developing strategies that will train these young people to become ethical and responsible users of digital technology. In her new book "Digital Citizenship: Teaching and Strategies from the Field," Carrie Rogers Whitehead, founder and CEO of the education company Digital Respons-Ability, sets out to do just that.
An Evidence-Based Approach to Digital Accountability
An evidence-based approach, notes Ms. Whitehead, is one that develops interventions that are both based upon research and clinical experiences.
"My book is based upon direct, on-the-ground experience in digital citizenship with hundreds of K-12 students," she says. "At Digital Respons-Ability, we don't just talk about the issues. We work collaboratively to help make students safer and more responsible online."
Whitehead cooperated on a research project studying digital citizenship and refugees with investigators from Utah State University and participated in another project looking into the ways that social-emotional learning affects online behavior with a team from Pennsylvania State University in the summer of 2019.
Preparing tomorrow's responsible digital citizens requires teamwork. In conjunction with the book's publication, Digital Respons-Ability will be launching an online platform where these professionals and others can take digital citizenship seminars that will teach them how to apply the book's principles and practices.
Digital Citizenship for All
One of Carrie Rogers Whitehead's chief concerns about the present state of digital citizenship education is that it tends to be selective. Although all school districts have some sort of acceptable use policy in place that determine appropriate use of computers, these rules tend to be reactive, whereas digital citizenship education, as Ms. Whitehead sees it, should be proactive.
"Often, I've found digital citizenship education is only happening in richer schools, private schools," she says. "Not with your average students."
"There's too much focus on online safety," she adds, "because many practitioners who work in this area have fear and anxiety around tech issues. Educators really have to view this issue holistically."
Educate, Inform, Empower
Whitehead's digital citizenship paradigm is a refreshing shift of direction from the harm reduction strategies that have been so prevalent when educators have tackled this problem in the past.
"Digital Citizenship" is filled with strategies that teachers and parents can use to demonstrate and guide students toward appropriate behaviors without sacrificing the authenticity of the learning experience.
Digital technology has transformed the learning process by increasing access to information, but that access demands critical thinking skills. When young people become ethical, responsible participants in the online community argues Carrie Rogers Whitehead, then they are truly empowered.
---
Don't miss:
Top Rated Visitor Attractions In Every Country In The World.
World's Top 100 Cities To Reside In.
Best Countries For Business In Europe For Non-European Investors.
Best Websites For CEOs, Senior Executives, And entrepreneurs.
Track Latest News Live on CEOWORLD magazine and get news updates from the United States and around the world. The views expressed are those of the author and are not necessarily those of the CEOWORLD magazine.
Follow CEOWORLD magazine headlines on:
Google News
,
LinkedIn
,
Twitter
, and
Facebook
.
Thank you for supporting our journalism. Subscribe here.
For media queries, please contact:
info@ceoworld.biz