A Call To Companies: Giving Tuesday Isn't Just For Consumers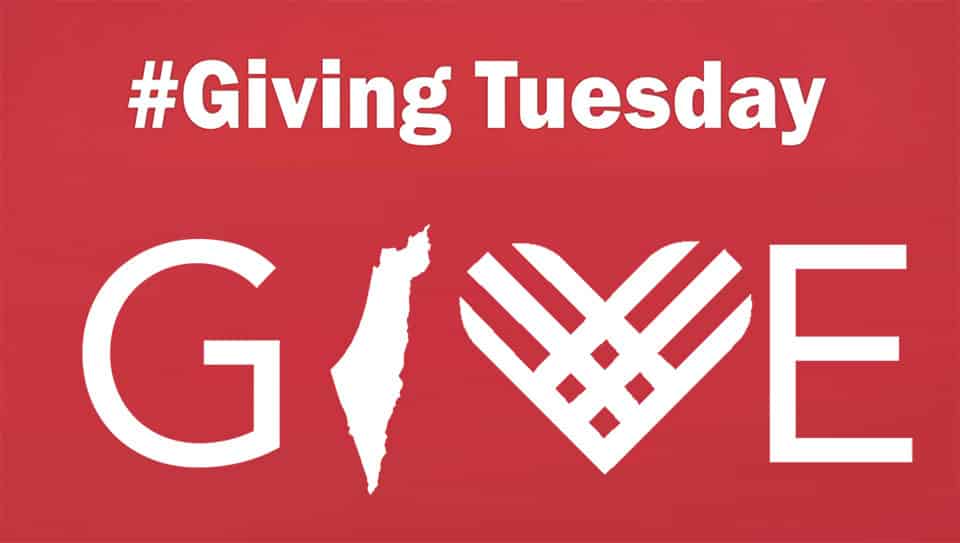 All too often, charitable giving in the U.S. is an afterthought. Even Giving Tuesday – a movement that serves to incite generosity and celebrate philanthropy – was founded in response to the consumerism-crazed holiday shopping season. Overlooking the anecdotal gift-giving generosity associated with Thanksgiving; it took not one, but two commercialized, profit-driven holidays before Giving Tuesday was born.
While Giving Tuesday was designed, "to get people excited about giving in the same way they might get excited about buying a big-screen TV at a bargain price," it's effectiveness is contingent on the fact that consumers care. They care about the challenges facing their communities, society, and our planet more broadly. In addition to the recent rise in climate strikes and public demonstrations, consumers are exercising their purchasing power to stand up for the issues that matter most to them. That's why Giving Tuesday has generated over $1 billion since its inception. It's also the reason why 68% – the majority of charitable giving in the U.S. – comes from individuals.
All things considered; it makes sense why Giving Tuesday is targeted towards consumers. But consumers can't carry all the weight when it comes to addressing social issues. Considering corporations only contribute 5% of the U.S.'s total charitable giving, there's an enormous opportunity for companies to leverage their power, platforms, and paychecks to generate entirely new funding for the world's most effective nonprofit organizations. To scale their impact, we need to scale their funding – which is why it's time for companies to bridge the gap between their lofty social aspirations and the funding they're generating to actually achieve them.
Moving Beyond Special Occasions and Special Budgets. 
The price tag to solve the world's most pressing challenges is too expensive for philanthropy alone, considering it will cost $5-$7 trillion in annual investment to achieve all 17 of the United Nation's Sustainable Development Goals by 2030. In light of imminent threats like climate change, ocean plastics, and inequalities in wealth, education, and housing – there's a dire need for companies to amplify their charitable contributions.
While the vast majority of companies already have robust Corporate Social Responsibility (CSR) departments, their endeavors are restricted by financial constraints and limited resources. While Giving Tuesday was an incredibly effective movement to invoke more philanthropic innovations from companies – such as corporate donation matching programs –  we also need to shift towards a model in which social impact is embedded into the company's operation, spanning each department – not just CSR, marketing, or PR. In today's climate, giving back can no longer be reserved for special holidays or extra budgets.
In addition to traditional CSR practices such as corporate philanthropy or employee volunteer programs, enterprises should also engage their corporate responsibility and sustainability leaders to ensure they collaborate with other arms of the organization – from R&D, to product development, to sales, to sourcing and procurement. To incite social innovation, companies need to identify unique ways to leverage their products and offerings to give back. Take Lyft for instance, which is partnering with various nonprofit partners to help low income workers get to their job interviews and first few weeks of work.
Doing Good is Good for Business, Too. 
Amid the changing expectations from consumers and employees – every company needs to reassess and readjust their strategy to focus on their social and sustainability impact. Considering 78% of Americans believe companies must positively impact society and 64% of adults say their company's mission is one of the main reasons they stay in their job, it's imperative for organizations to embed social impact into their larger corporate strategies.
From an investment standpoint, social responsibility is critical too, considering sustainable investing represents one in four dollars of the $46.6 trillion in U.S. assets under management. Investors are also more inclined to back socially responsible companies because they're less prone to risk and financial uncertainty, considering environmental, social and corporate governance (ESG) scores are a solid predictor of earning risk. In fact, ESG scores could have helped avoid 90% of the bankruptcies in the S&P 500 between 2005-2015.
There's an array of insights that dispels the notion that giving back to society comes with a cost.
In fact, research by Axioma reveals that companies with better ESG standards typically record stronger financial performance and beat their benchmarks. Additionally, Deloitte's 2030 Purpose Report also highlights the correlation between enduring commercial success and a commitment to sustainable development. Rather than simply taunting the company's purpose for the sake of affirmation, companies need to, "articulate a clear purpose that can be linked to the Sustainable Development Goals (SDGs) and use it to shape the activities and culture of the organization."
The birth of Giving Tuesday serves as an inflection point in the way consumers support the critical work of nonprofits. With the holiday seasons quickly approaching, it's time for corporations to reflect on their social impact initiatives and the ways they can improve their impact on society — not just today, but every day.
---
Have you read?
The 26 Most Popular Islands In The Caribbean, 2019.
World's Most (And Least) Expensive Cities For Taxis.
The World's Most Powerful Militaries.
Top Rated Visitor Attractions In Every Country In The World.