10 reasons why Halkidiki Greece is a great destination for sailing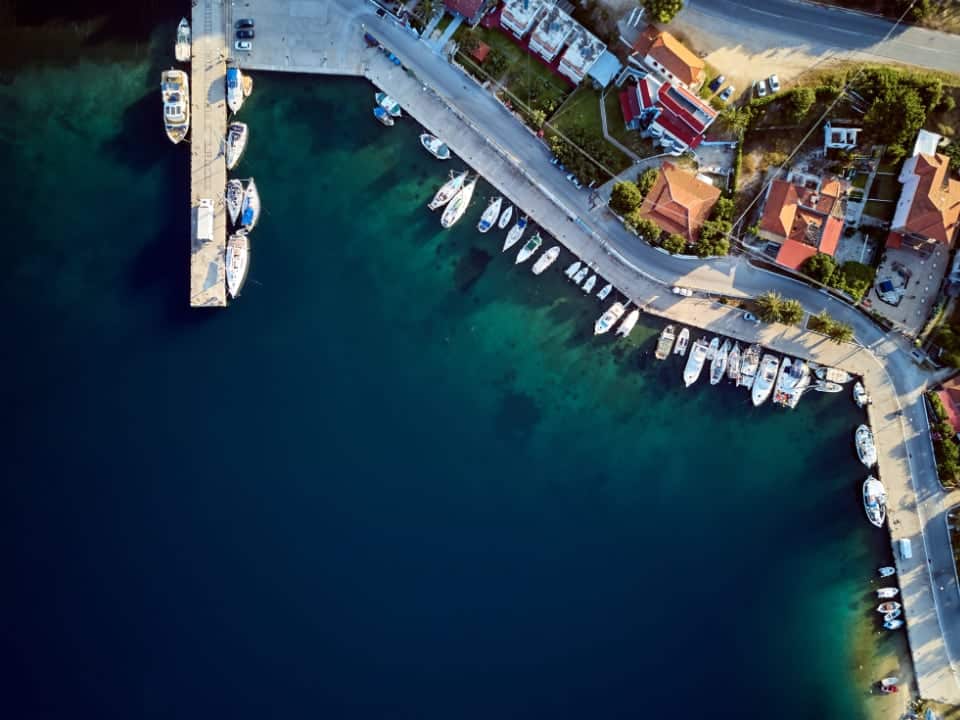 Sailing is a generator of positive emotions by itself. Whenever you spend time on board a sailing yacht, you enjoy limitless opportunities.
Nothing restrains you in any regard. The only real challenge relates to making the decision where you should set yourself sail.
If you choose Halkidiki in North Greece, you'll lack nothing because everything is nearby. Many beaches, small ports and diverse nature are just a few of the region's assets.
Clear and warm waters
The region of Halkidiki Greece is famous for exceptional purity of its waters. This fact becomes especially obvious when you plunge into the underwater world.
The visibility down there is above average. More so, the temperature of the sea is excellent, even past the summer season. So, you can't exaggerate by stating that the recipe for a great sailing vacation is Halkidiki.
Beaches for every taste
You are a fan of partying all night long on the beach? Or you prefer to spend nights on board a sailing yacht and days on beaches? Guess what – you have plenty of each throughout the Halkidiki seaside.
For the former, head to Kallithea on the northeast coast of the Kassandra Peninsula. For the latter, explore wherever the wind takes you.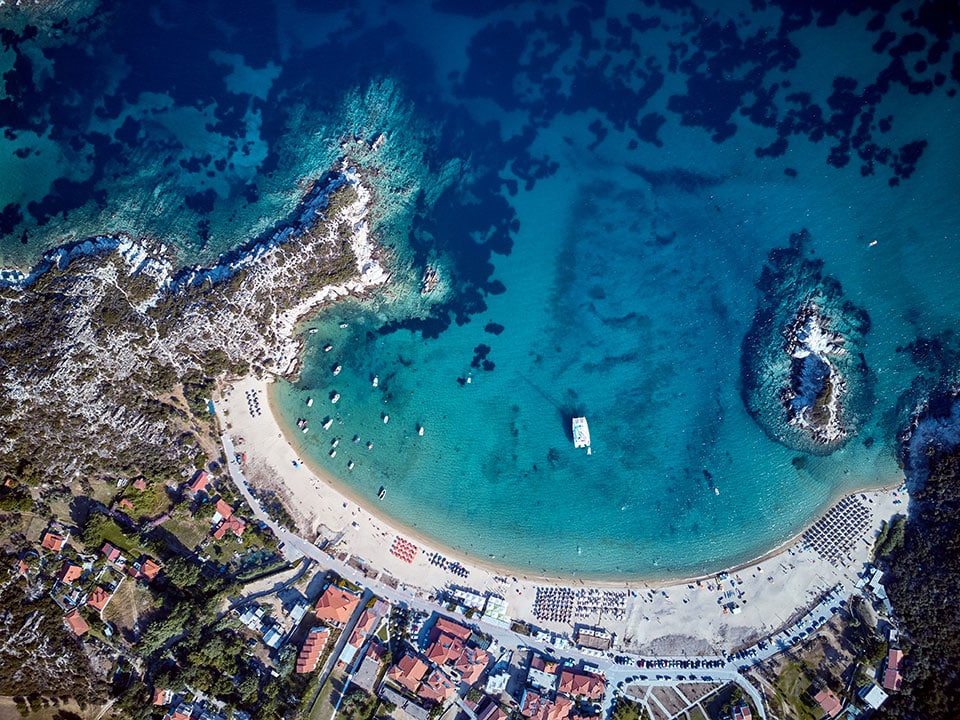 Diverse scenery
Finding a perfect spot for taking photos is a matter of fact. Sail around Kassandra to admire peaceful villages with fishing boats in their harbors.
Raise your sails around Sithonia to marvel at wooded hills dominated by Mount Itamos. Get around Athos for unique views of monasteries by the sea or atop cliffs.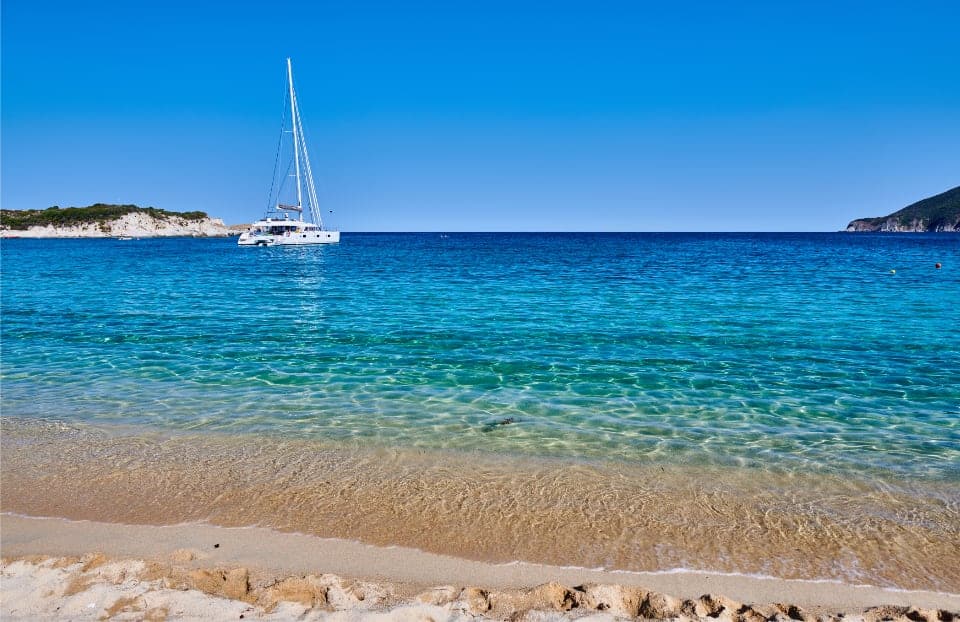 Long sailing season
The sailing season in the Aegean Sea starts roughly in April and ends in November. Which means that you can enjoy lower prices and find emptier harbors well before and after the high season.
In addition, winds are generally light, and you won't have Meltemi winds getting in your way.
Calm sea
Most of the season, the Aegean Sea around the region of Halkidiki is very calm. In general, you are very unlikely to have trouble with large waves.
Hence, Halkidiki is your excellent bet if you don't like rough seas.
Honeymooning on a Sailing Yacht
Newlyweds, who want to break free from the conventional solution of hotels and prefer the freedom of a sailing yacht, will have the honeymoon of their lives. Only a few weeks earlier, you were still planning your wedding. It has been lovely but also tiring. Hasn't it? Now, it's time to relax. After all, you deserve a few days of alone time and chartering a sailing yacht will create some unforgettable memories.
How about sailing in the clear, blue Greek waters? BabaSails Yachting offers the ultimate sailing experience and that's what all honeymooners want. What's that? Easy vacations, breath-taking locations, and the best service ever! So, why should you honeymoon on a sailing yacht? Here's why.
Diverse landscapes
The colors change from one peninsula to the other but they all share one common thing: they combine both sea and mountain. Whether you dream of mountain or beach holidays, you'll find exactly what you are looking for.
The sun can be your best friend
A touch of sunlight can make an enormous difference to our health and mood. Summer holidays in Halkidiki Greece will take you straight into the arms of the country where Helios was the God of the sun and Heliotherapy was born.
While too much exposure to the sun is no longer good due to the fear of skin cancer, damage, and aging, sensible sunbathing is good for you.
Romance under the Stars
A sailing yacht creates the perfect setting for a romantic getaway. Just you, your better half, the sea and the stars enjoying the sunset, the sea breeze, and a nice supper without interruptions and noise. It's the ideal scenery to pop the question, celebrate your anniversary, create some memories from your honeymoon, or simply show your affection to the one you love…and then, they sailed off into the sunset – just like the clichéd closing scenes of the old westerns.
Getting Away from the Crowd
Most beaches in Halkidiki get crowded during the summer season. Chartering a sailing cruise at least once will give you the chance to get away, change the scenery for a day, explore remote beaches, and swim in clearer waters.
---
Have you read?
For those who are planning their next business trip, read on for our list of the world's best cities for bleisure travelers. As you continue to travel, we continue to listen: Here are the best hotels for business travelers to stay in Athens, Crete, Kefalonia Island, Corfu Island, Santorini Island, Halkidiki, Mykonos Island, Rhodes Island. Skiathos Island, Kos Island, Lefkada Island, Zakynthos Island.