Most Important Metrices & Recommendations for better Digital Strategy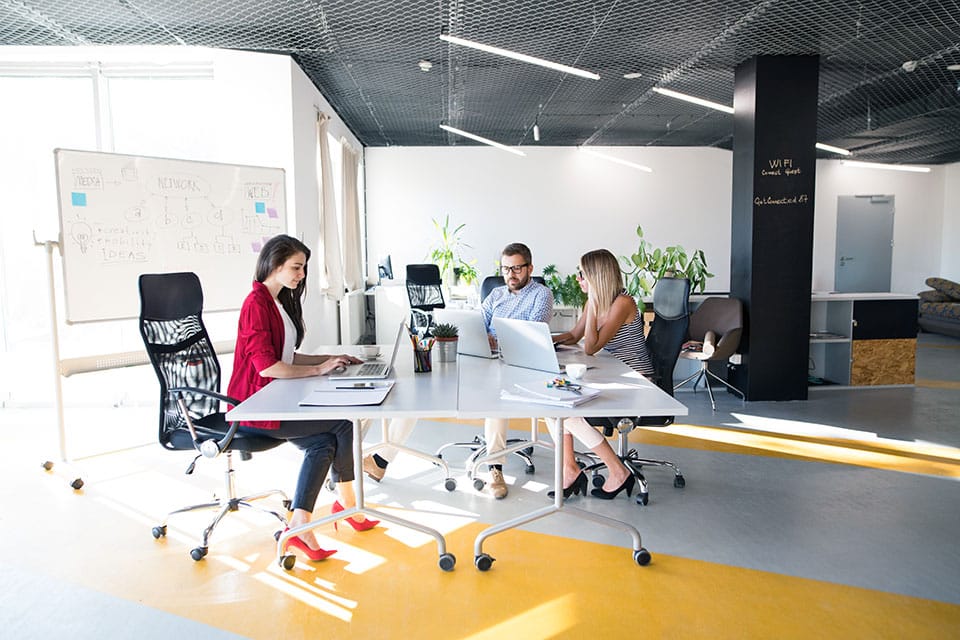 With the zettabytes of data accessible and available nowadays, the need to analyze this data is so important to be incorporated within the digital strategy. Metrics that really do not have an impact to the bottom line will just be a waste of time and resources. Business owners should learn how to identify which metrics can be influential for customer experience, business growth and revenue generation.
The following are the most important metrices that need to be incorporated within the digital strategy which categorized into: Reach Metrices, Conversion Metrices, and Revenue Metrices.
Reach Metrices
Overall Site Traffic; Focus on number of unique visitors your website gets per week or month, which lead to greater chances of getting potential customers.
Traffic Sources; Knowing the sources of the traffic and keywords used to brought them in can help in strategize your digital initiatives and Search Engine Optimization (SEO).
Display (Banners); If low means
company is not much interested in the creation of awareness
Company never done anything to build its reputation and presence online
Social; If low means
The company is not much interested to use the digital channel for its business so far
Normal for B2B business (It is not a business for consumers B2C)
Search is high;
My be it is hard to memorize the exact URL of the website
May be the company has been investing much more on being found on the Internet via search websites and that those visitors has found good reasons to return to the company website
Referrals; need to list top sites used for referrals, If my competitor have a traffic referrals for some web sites which I do not have then I need to make deals with this site
Click Through Rates (CTR); Measure how many people actually clicked on your Ads. It allows you to lower your Pay-Per-Click (PPC) costs by receiving pricing discounts from search engines like Google Adwords in case of high-quality score influenced by CTR.
Conversion Metrices
Bounce Rate; Knowing bounce rates can provide you insights on how you could better improve or optimize your content.
Can be negative; which may mean
Not interested on the content
Users do not see what they want
Not attractive design,
A lot of advertisements
Normal for B2B business (It is not a business for consumers B2C)
Can be positive; which may mean
Web page answers their question right away
All the traffic they receive is quality traffic and collects only visits that are very motivated about the company's content
Show a very discrete use of the website
Average Page Views per Visit; The more page views generated from each visit the more chances for engagement with website visitors, eventually influencing them to get converted into leads or paying customers.
Average Time on Site; This is important for gauging what content is relevant and would drive results from site visitors, gaining their valuable trust, and eventually increase these levels of trust into something that would convert them to leads. This also a good indicator for website structure and design, and if it has a community engaging visitor so that they can stay more longer time.
Conversion Rate; It gives you a great insight as to what particular aspects in your digital marketing campaign will deliver the best results
Revenue Metrices
Return on Investment (ROI); This metric will also help you identify which area in your digital marketing campaign is driving sales and revenue, and which areas should be given more room for improvement
Cost to Acquire a Customer (CAC); ROI is measured by the number of new paying customers for a given time period. The cost for acquiring these new customers on the other hand is defined by getting the total of your marketing and advertising costs for a particular time period divided by how many new paying customers were generated during that same period. CAC can give you with good insight on how effective and successful your digital marketing campaigns can be.
Suggested Analytical and Measurement Tools
Organization may need to have a software tools like alexa.com, similarweb.com, thinkwithgoogle.com, topsy.com, socialbakers.com, quicksprout.com, seositecheckup.com, and moat.com that enables comprehensive monitoring, listening, and analysis in real time.
Increase Reach Recommendations
The increased reach driver behind companies like Facebook, Amazon and Google is that because a group of people use them, so others connected to that group start to use them, then others outside that larger group, then others outside that now even larger group, and so on until their brand is everywhere. It is recommended to use of email (event-triggered and newsletters), Email surveys, Feedbacks and insight gathering, Q & A, Interactive tools, Blogs, and Social media to increase the reach.
Increase Conversion & Revenue Recommendations
In order to convert visitors into paying customers and increasing the value of each one of those customers, it is recommended to focus on;
Quality of check-out process
Employ Attention, Interest, Desire, Action (AIDA) principles to design the user experience through the conversion funnel
Enhance the user's credibility and trust in the site, the product, and the business by displaying third-party trust logos and by quality site design
Improve site navigation structure so that users can browse and shop with minimal effort
Improve and focus the website content, including text, photographs, illustrations, and video, towards target conversion
Review, and edit or remove obsolete or distracting data
Increase usability to reduce barriers to conversion
Create a self-serving customer service format by letting the user reach informative answers quickly with a learning database.
Offer active help (e.g. live chat, co-browsing)
Generate user reviews of the product or service
Gather a baseline user experience by recording user actions and compiling key objections
Enable clear tracking of standardized metrics using website analytics software for a predetermined conversion goal (e.g. "increase volume of newsletter subscriptions" or "decrease shopping cart abandonment percentage rate")
Take repeated action to monitor and improve the site, based on quantitative and qualitative metrics