Invest in London real estate: Why you should use a London buying agent?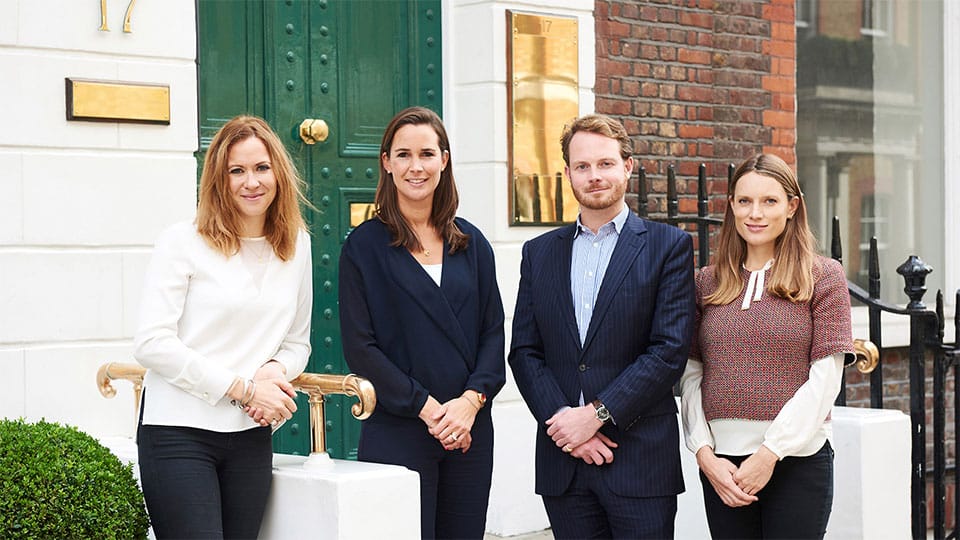 Trump's fake news, the Brexit roller-coaster, climate change… We live in unsettled times. It's not easy to forecast the direction of anything, let alone markets, and the Prime Central London residential property market is no exception.
Buying or investing at this time naturally entails some risk, but it also offers the potential for huge rewards. With 2019 prices down 20% since the 2014 high and discounts of over 40% for US dollar-based buyers, this is a tantalizing time to invest in London property.
Recent research released by global agency Savills, suggests we are at the bottom of the market, so if ever there was a time to buy in London, it would appear to be pre-Brexit. How to minimize risk and maximize rewards when investing in PCL residential property?
Professionals who represent your interests
London may have a delightfully familiar feel to US buyers, but the property market operates very differently to the US. You will want to ensure you have the right team of professional advisors. A key member of your team should be your buying agent.
Why work with a buying agent? Quite simply, buying agents represent the buyers' interests – and only those interests. Estate agents represent the seller, not the buyer. Unlike in the US, you must seek out and specifically retain a buying agent, usually with an upfront retainer fee, in order to have your own professional representation. Buying agents will also charge a small percentage of any completed transaction.
Buying the right residential property in London is a difficult thing to do for a whole host of reasons. The PCL residential property market is competitive and complex in the extreme. It would be reckless to undertake what may be one of the largest financial transactions of your life without professional representation.
Crucially, estate agents themselves actually prefer to deal with a property professional who understands their world and can negotiate objectively. Knowing the estate agents well through years of building relationships provides insights that ensure the best property is sourced and the best deal is reached.
It's very important to work exclusively with a single retained buying agent, rather than one who is only compensated with a success fee. When we engage in a property search for a client, we preview 50-60 properties before the client sees anything. We do extensive due diligence on the areas and individual properties. When an agent is not retained exclusively, they can't afford to do this level of search, so you are not going to get the best out of them.
In addition to a buying agent, you will need a solicitor, valuer, and surveyor. You should also consider a private banker, mortgage broker, tax advisor, accountant, wealth manager, currency trader, contractor, builder, planning specialist, structural engineer, damp specialist, interior designer, architect, and possibly even an education consultant, depending on your circumstances. The right buying agent will have a network of trusted service providers and can help you to find the best professionals to suit your needs.
The Search
"When you're tired of London, you're tired of life", as the saying goes. The wonderful thing about London is its enormous size and almost endless variety of neighbourhoods, streets, and housing stock. However, in order to make an informed investment in property in the Big Smoke, you need an enormous bank of knowledge about all that variety: all the suitable properties that are on the market – and crucially those that are available but are not on the market, as many of the best properties in London are sold off-market.
At least half of all properties we transact on are being sold off-market. For example in St John's Wood – traditionally very popular with Americans due to the American School, green spaces, and central location – almost all the best in class properties we are seeing at the moment are off-market.
Do you want to be in St John's Wood or Notting Hill? Marylebone or Holland Park? Chelsea or Hampstead? Each area has a distinct character, both socially and physically, with clear advantages and disadvantages. Levels of air pollution, noise pollution due to upcoming construction projects or increased flight paths, crime, and natural threats such as flooding are just some of the factors that can have a huge impact on quality of life. Many of these factors are not widely publicised, and only those with inside knowledge can properly advise a buyer.
Finally, gathering a full picture of what is available where in a given category within Prime Central London takes an enormous amount of time. Most people simply don't have the time it takes to conduct a professional and comprehensive search of every property that meets their brief, especially when they are moving from overseas and only flying in for short bursts. When the purchase is made, you want to have peace of mind that not only have you bought the right property, you have not missed out any other property that might have been better. Only a professional team can ensure you have covered off every option.
The Negotiation
Pricing within the PCL property market can be confusing and volatile, and real time knowledge of the market for every category of property and every location is essential to ensure any offer is made at the right level. This has never been more true, as the PCL property market continues to be unsettled by political uncertainty. A buying agent can assess relative value, providing relevant comparables. If you don't have a retained buying agent, you will not have access to this essential due diligence.
A retained buying agent will use this information to negotiate with the seller and their agent, understanding motivations and finding solutions. The right buying agent will be a professional trusted within the industry, as well as an expert negotiator who knows how to get the best price without losing the deal.
Although the PCL market is down, is remains paradoxically competitive, especially for best-in-class and other desirable properties. Bidding wars and 'gazumping' are common, with final prices sometimes coming in hundreds of thousands over the listing price.
We have not had a clear run at a single property this year. In every case, we have been part of competitive bidding scenarios. We have had to be quite dedicated and work very hard to secure our clients' properties of choice.
After Completion
Even after your purchase, buyers may still not have the time or knowledge to engage the right professionals such as lawyers, surveyors, interior designers or fitters. This again is something the right buying agent can support with.
Looking for a boutique buying agency and working with a smaller team ensures the utmost personal attention and discretion. In our case, names are never shared outside of our four walls apart from when we offer and the name needs to legally be on the memorandum of sale. This should hopefully be reassuring, as this is just one small instance of the personal attention we offer as bespoke, niche – yet professional – outfit.
The right buying agent should share your journey throughout the purchase and beyond.
---
Have you read?
Top MBA Colleges In Europe For International Business, 2019.
Top MBA Colleges In Europe For Marketing, 2019,
Revealed: The 50 Best Road Trip Songs Of All Time.
Ranked: Trendiest Countries In The World, 2019.
These Are The World's Richest Royals, 2019.