Fashion Etiquette For Businesswomen Over 50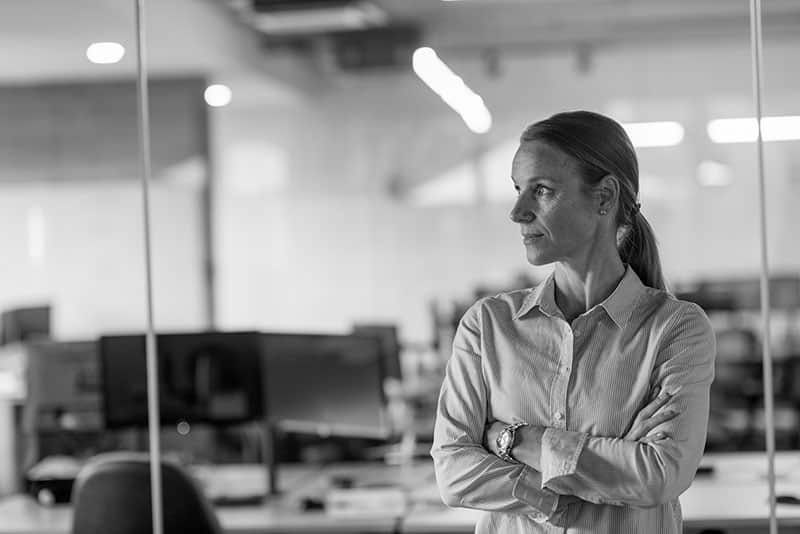 Though the attitude of "Age is just a number" keeps all us ladies happy and contented, there are certain ways of care to be taken to look age-appropriate- especially in a formal setup like business and work. These simple tips go a long way in looking stylish, appealing and also beautiful for businesswomen over 50. The dress you wear should reflect the dignity, elegance and breathtaking beauty of the confident businesswoman. Here are some of fashion etiquette tips for businesswomen over 50. These tips are not just straightforward, but also easy to implement in the daily routine:
Trust the Staples: While women love to indulge in colorful clothing and experiment in various hues, it is important to first invest in staple clothing- a white blouse, black blazer, and a black sweater, which goes well with almost every outfit. Also, invest in black formal shoes that match with every formal outfit.
Get Classy Jewelry: While the 20s and 30s are the time to indulge in fancy jewelry which includes colorful gemstones and big earrings, the 50s is the time to stick to the classier aspects. Do not opt for big statement necklaces but embrace minimalism in the form of jewelry. Go for a single stoned diamond pendant on a gold chain- which is a perfect suitor.
Choose Utility over Flashiness: Your handbag needs to be sophisticated but not over stylish like a glitzy glam star. The handbag also should be utility focused rather than just good on the eye. Opt for sober colors such as gray, black and tan instead of flashy colors like red and maroon. Refrain from choosing floral patterns for bags as it doesn't look formal.
Focus on Your Lingerie: The misconception that attractive lingerie works only for youngsters is a big farce. To accentuate the look, choosing the age-appropriate lingerie which offers excellent support for your body is essential. Find out the right fitting size by going to a local lingerie store and choose the right base colors to match any costume.
Get a White Button Down: A white button-down shirt can come a long way for a formal outfit- even after 50. This shirt can style in any way possible and teamed over skinny blue jeans, formal pinstriped trouser, or a pencil skirt. Go for a top brand piece like ZARA for this one single investment- as it is worth it!
'Know Your Jeans Fit: After 50, the body undergoes a lot of physiological changes which naturally brings changes in the jeans fit. The first step in getting the right jeans is to find the right fit. Opt for high rise jeans instead of mid-rise or low rise because it doesn't suit the formal setup.
Opt for the Longer Skirts: While you might have the ideal legs to flaunt in a stylish skirt above the knee, remember to look age-appropriate as a businesswoman. Opt for such skirts which highlight the feminine curves but at the same time not too flashy!
---
Have you read?
Best Film Schools In The World For 2019.
The Top 30 Women-Friendly Travel Destinations In The World For 2019.
Richest Billionaires In The United States, 2019.
Revealed: 100 Best Cities For Business Travel In 2020.
Ranked: These Are The Richest States In The U.S. 2019.
Track Latest News Live on CEOWORLD magazine and get news updates from the United States and around the world. The views expressed are those of the author and are not necessarily those of the CEOWORLD magazine.
Follow CEOWORLD magazine headlines on:
Google News
,
LinkedIn
,
Twitter
, and
Facebook
.
Thank you for supporting our journalism. Subscribe here.
For media queries, please contact:
info@ceoworld.biz