These Are The 5 Must-Read Books For Every College Student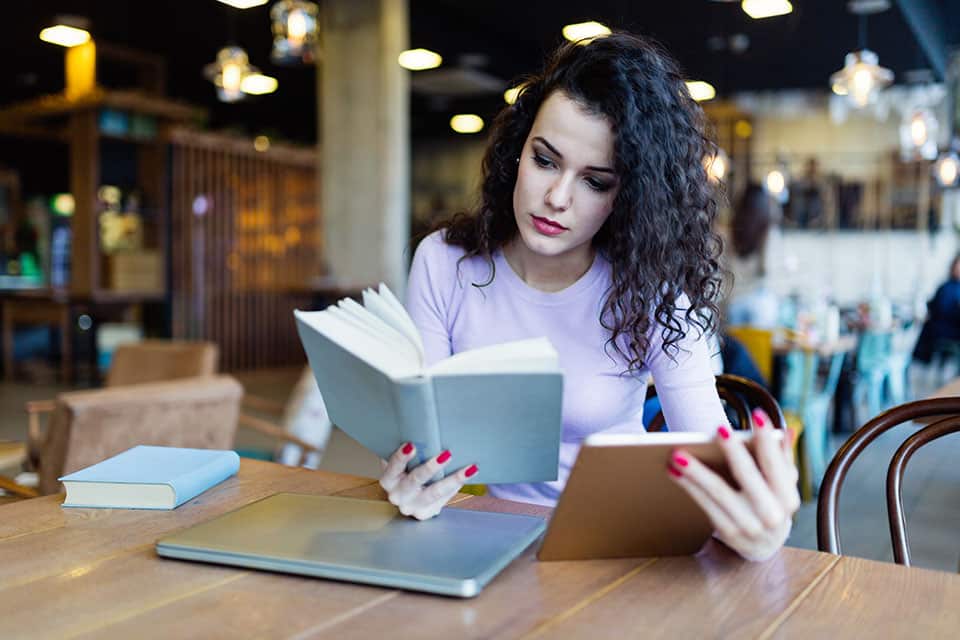 As you enter college, you are not a kid anymore and it is important for you that you increase your scope of knowledge and understand life in a more mature manner. Reading is one such leisure activity that can help you with the same. Books not only widen your vocabulary but help you to build cognitive skills that contribute to your academic writing as well. You learn about various subjects apart from the ones in your course and expand your view of the world. There are books related to business, philosophy, personal development, etc. which help you grow both professionally as well as personally.
The Monk who sold His Ferrari – Robin Sharma
This is one of the most incredible reads. It teaches you the meaning of life by enumerating a seven-step procedure that you should follow. Robin Sharma has beautifully written this self-help book for people of any age group, inspired by his personal experiences. It focuses on how to confront the spiritual crisis of an out-of-balance life and then gaining subsequent wisdom on a life-changing odyssey that enables one to create a life of passion, purpose, and peace.
The Kite Runner – Khaled Hosseini
This book is an influencer and can change your perspective about certain aspects of life. The story revolves around a heart-breaking tragedy of friendship between two boys who later turned out to be brothers. Khaled very skilfully portrays the fears, hidden thoughts, and the injuries of childhood that we want to change but lack the strength to do so. Amir, the main character, confesses to himself his cowardice and treachery and then manages to change his destiny with his efforts. The book makes you reconsider your actions and ponder upon your behavior concerning your life as well as your loved ones.
The Willpower Instinct: How Self-Control Works, Why it Matters, and What You Can Do to Get More of It – Kelly McGonigal
The book talks about your road to success and the obstacles you face during that journey. The lack of will power turns out to be the biggest hurdle in your achievement of success, good health, and financial well-being. The tendency of giving up in the process of taking control of our life is what most people face. The book is an excellent practical guide for the endurance of willpower. Each chapter focuses on a certain key idea that will help you reach your goal. To manage your attention, determination, emotions, and desires, the methods ascribed in the book will be helpful. Be it any goal, losing weight, quitting a bad habit, or making a change in your lifestyle, the strategies in this book help you with it all!
1984 – George Orwell
This book is a definite read to understand the societal structure and the plight as well as the fight of the oppressed against the totalitarian regime. Its themes focus on the exploitation of using media manipulation and advanced technology to control people. It's a fight for democracy in a world divided between three totalitarian states. A total control, elimination of all human values, and attempts to survive in this world full of hatred. It helps you realize the truths of the system and opens your mind to observe reality.
The Art of Happiness – The Dalai Lama
 The book is a series of interviews with the Dalai Lama which throws light on his teachings that help us learn and understand how to attain fulfilment in life. The book explores training the human outlook that alters perception. It is surrounded by the concept of making happiness as your purpose of life and such happiness is achieved by one's state of mind rather than the external factors and events. Apart from meeting your basic survival needs, happiness is all a play of heart and mind and how to train both of them to not fall on the wrong track. This book will help students to understand how to stay happy and not blame their circumstances on someone else when things go south.
Student life is the best time to increase your habit of reading.  Read books that will help you build your views about different issues in the society and will increase your awareness in each aspect.
Reading makes a person a better student and you shouldn't miss reading the aforementioned books.
---
Have you read?
For those who are planning their next business trip, here are the best hotels for business travelers to stay in Abu Dhabi. Tel Aviv. Jerusalem. Cairo. Doha. Guadeloupe. Sharm El Sheikh. Eilat. Hurghada. Amman. and Dubai.
Respond