Sports And Billionaires: The Richest NBA Club Owners In The U.S. In 2019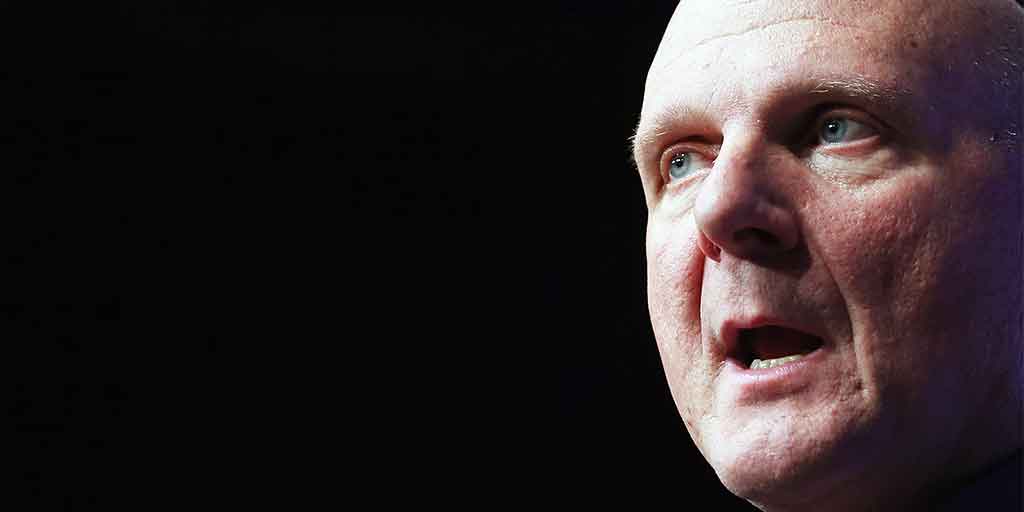 With a net worth of $53.1 billion, former Microsoft CEO and LA Clippers chairman Steve Ballmer is the richest club owners in the National Basketball Association (NBA). As of November 4, 2019, the 15 richest club owners in the NBA are worth $124.5 billion collectively.
Most sports teams owners are rich, and then there is Steve Ballmer-rich. Ballmer joined the ranks of NBA team owners in 2014 when he paid $2 billion for the long-suffering Clippers franchise. Joe Tsai ($9.9 billion), the owner of the Brooklyn Nets and co-founder of Alibaba, is the second-richest N.B.A. club owner.
Tsai — known in China as the man behind Jack Ma, the founder of the Chinese e-commerce giant Alibaba Group – bought the Brooklyn Nets in September 2019. Tsai is also an investor in Major League Soccer franchise Los Angeles FC.
Steve Ballmer — Los Angeles Clippers ($53.1 billion)
Joseph Tsai — Brooklyn Nets ($9.9 billion)
Micky Arison — Miami Heat ($7.9 billion)
Ann Walton Kroenke — Denver Nuggets ($7.6 billion)
Robert Pera — Memphis Grizzlies ($6.8 billion)
Dan Gilbert — Cleveland Cavaliers ($6.6 billion)
Tom Gores — Detroit Pistons ($5.6 billion)
Tilman Joseph Fertitta — Houston Rockets ($4.7 billion)
Joshua Harris — Philadelphia 76ers ($4.5 billion)
Mark Cuban — Dallas Mavericks ($4.1 billion)
Gayle Benson — New Orleans Pelicans ($3.1 billion)
Glen Taylor — Minnesota Timberwolves ($3 billion)
Michael Rubin — Philadelphia 76ers ($2.9 billion)
Anthony Ressler — Atlanta Hawks ($2.8 billion)
Michael Jordan — Charlotte Hornets ($1.9 billion)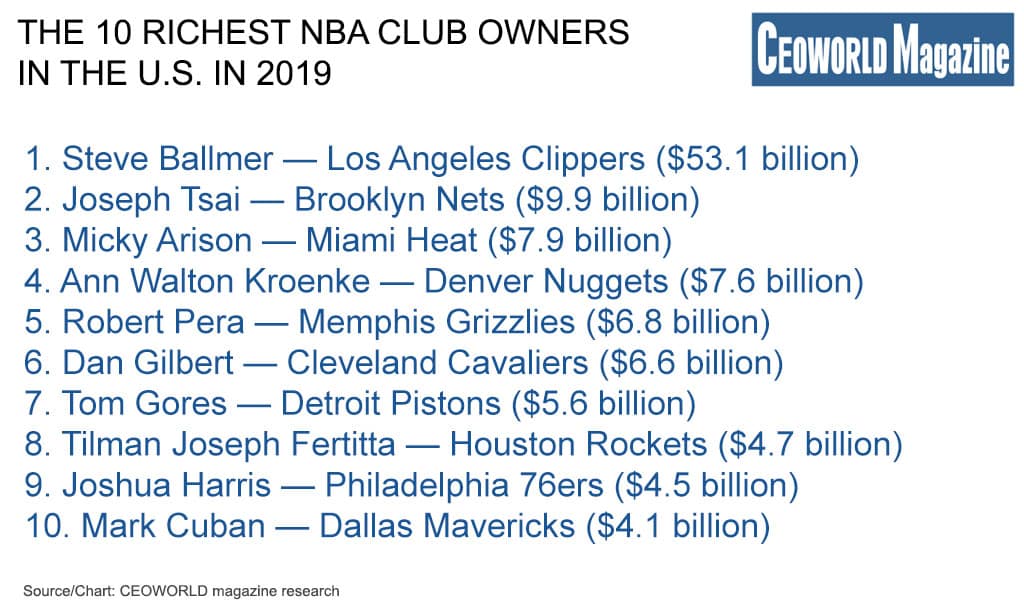 ---
Have you read?
For those who are planning their next business trip, here are the best hotels for business travelers to stay in Seattle. Savannah. Orlando. San Diego. Hawaii. New Orleans. and Washington DC.