5 Things To Do If You Can't Decide Your Career Path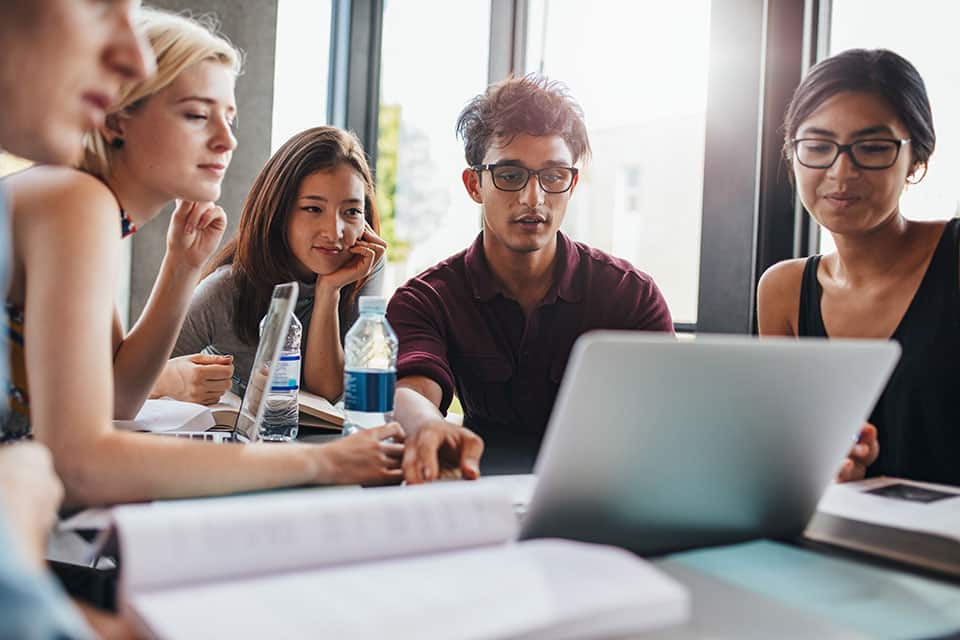 People are often seen perplexed when it comes to deciding their career path as rarely has anyone realized what they are good at, or what they want to do throughout their lifetime. With multiple career options present around us, it can be confusing to choose the right one, but it is very important to analyze your skills and interest and only then settle for the path. The following are the top 5 things to do if you can't decide your career path.
Consider your hobbies and abilities
Before deciding a career path for yourself, think of all your passions, hobbies, and interests. See what interests you the most and research about it on the internet and consult people in the same field. It is always recommended to pursue the career that interests you the most as you would have to do the job every day for the rest of your life. Interests alone won't help if you can't perform the job efficiently, so make sure you are able and skilled in the field. Make separate lists of hobbies, interests, and abilities and analyze it thoroughly. This way, you would be able to shortlist a few options, which will make it easier for you to choose the right career path.
Take an aptitude or personality test
For deciding the right career path for you, visit a career counselor and take a registered personality test to find out the minor details of your personality. Finding more about your personality can help in making you realize which path would be the right fit for you, though the test results might not apply to everyone uniformly. Along with a personality test, ask your guidance counselor to provide you with an aptitude test. This test will tell you your aptitude in certain fields and suggest which path you should look forward to. Taking these tests will push you in the right direction and will help in deciding the most favorable career path for you.
Talk to a career counselor
Visit a career counselor if you are confused about what path would be right for you. These counselors are trained in helping people get rid of their confusion regarding their career opportunities and help them in deciding a career path for themselves. Talking to a trained professional will help you remove some of your stress and can prove to be a great support for you. With the help of some tests and regular conversational sessions, you can find out the best-suited career option for yourself. The counselors are mostly patient and will listen to all your concerns and will provide a solution for all of them.

Make a list of all your options
After analyzing your interests and abilities, make a list of all the career options that relate to them. Talk to others and keep adding options to the list according to your aptitude and ability. Find out more about the options on your list by researching about them and talking to people who are already working in those fields. Create a pros and cons list of every option and narrow them down to what suits you the most.
Review your goals
We all have goals and desires. Think about all the career options that complement your short-term and long-term goals. You can also mold your plans and goals accordingly if a particular option you like demands a few changes in your plan. This way, you will have a career path and a plan in front of you. Do note that it is important not to completely dispense your goals as living a life that you love and choose is better than settling for anything else.
With intense competition and multiple fields to choose from, it can become tough for a person to decide their career path. The aforementioned list of top 5 things to do if you can't decide your career path if followed well, can prove to be quite helpful for you. Do realize that it is better to go forward with the path where you are more likely to perform well and don't blindly follow people around you. Your career choice is the life you choose for yourself, so decide wisely!
---
Have you read?
# Global Passport Ranking, 2019.
# The World's Top 100 Most Successful Unicorns, 2019.
# GDP Rankings Of The World's Largest Economies, 2019.
# Most Expensive Countries In The World To Live In, 2019.
---
Add CEOWORLD magazine to your Google News feed.
---
Follow CEOWORLD magazine headlines on:
Google News
,
LinkedIn
,
Twitter
, and
Facebook
.
---
Thank you for supporting our journalism. Subscribe here.
---
For media queries, please contact:
info@ceoworld.biz
---