Why continuous development is the cornerstone of great leadership
In leading an Institute that's committed to creating better managers and leaders, I get to be a passionate advocate for sound leadership practice as my day job. It's always a pleasure to present on the topic, but even more enjoyable is that I get to talk to other leaders about their views on how we raise the standards of management and leadership.
It's this commitment to shaping better leaders that build the case for continuous development for managers and leaders. Often when we talk about ongoing development, we think of the education and training elements. However, these days, continuous development relies on a more holistic view. It's less about sitting in a classroom or on a training course for a distinct and finite period. Rather it's a mindset that sees leaders and future leaders committed to continuous improvement.
Indeed, leadership development should be a continuous process. It's an intentional action on behalf of the individual manager and leader to strive to be better. So just as they have a vision and strategy for the organisations they lead, managers and leaders need a vision of who they want to be – and they need a strategy that will take them there.
To shape that strategy, it's important to understand why continuous development is key. In my experience and after speaking to other leaders, I came up with three reasons:
We manage processes but lead people
When I had the privilege of interviewing a true champion for developing managers and leaders in Australia, Jim Kable an inaugural recipient of IML ANZ's Sir John Storey Lifetime Achievement Award in 2018, he pointed out that we manage processes and equipment, but leading people takes sophisticated skill. It's a unique perspective on leadership because not only does he have leadership experience, but also the knowledge of what it takes to develop leaders effectively.
Often people become managers based on technical knowledge, what we at the Institute like to call 'accidental managers'. A classic example that comes to my mind is a sales manager I worked for at Hewlett-Packard. He was an exceptional technical specialist (with sales as his specialised subject) and yet an absolutely dreadful manager. The thing was, it wasn't really his issue at all. He did his absolute best with the skills and attributes he had. And these skills and attributes had served him very well as an individual contributing salesperson. But as a leader, they didn't serve him – or the team he led – at all well. In fact, that's partly why I left the team to come to Australia.
While having a sound grasp of the discipline you are managing can be useful, but to rely solely on technical expertise – whether it's accounting, sales, marketing, HR or anything else – is to leave leadership to chance. And when things are left to chance accidents happen.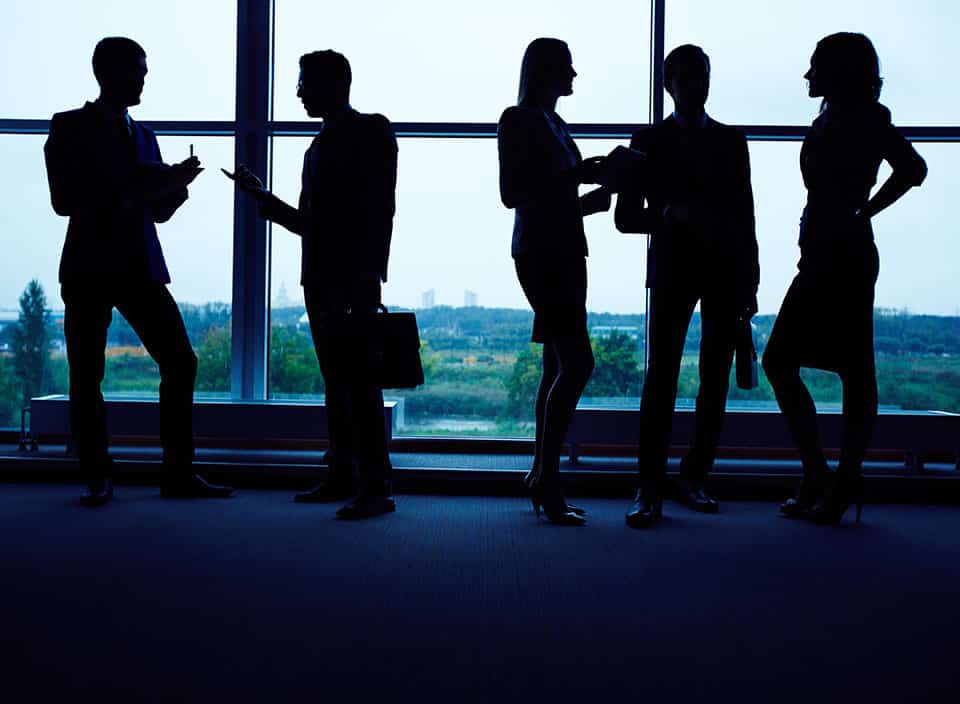 We can't afford to fall behind
There's no denying that the world of work is becoming increasingly complex. Our continuous awakening as a society has rendered some business practices obsolete. We went from cubicles to open spaces, tall to flat organisation structures and nine-to-five to flexible working within just a few decades. And we can be confident that more change will come.
Today leaders are warned against the danger of not caring for their own mental and emotional wellbeing when in times past management was viewed as somewhat a mechanical process. It's all changed for the better, and good leaders can't afford to fall behind, in their perspectives, decisions and actions.
That is why it's vital to keep an open mind and keep up with the changing world of work. Continually seek out ways to learn how you can adapt your leadership to suit the ever-changing environment.
We must continue to broaden our leadership thinking
The great thing about not confining your continuous development options to just education and training is that you are exposed to a broader set of ideas.
I once spoke to one of the Institute's Members and an absolutely influential figure in the finance and regulatory spaces, Jane Diplock AO, who shared the same view. For Jane, mentoring was an essential part in refining her leadership skills and gaining an insight into the mind of those who have mastered those skillsets. She recommends it to all leaders but in particular for those who wish to make the transition from senior management to board level leadership as it provides a supportive environment from which to learn.
Networking can also be an extremely valuable element in the professional development of leaders. Ideas and concepts are rarely any good when kept in isolation. They're not much better when you only preach those ideas to the choir, so to speak. But hearing the varied views from a network of peers can really propel ideas, open opportunities or increase your knowledge, awareness or curiosity for things you might never have been exposed to otherwise.
When I completed my honours thesis on motivation and performance, I never saw that as the end of my learning journey on the topic. Instead it was the beginning of my journey to understand what motivates people to perform well.
Leadership development might include accredited education programs and short, online or classroom basis training, but it doesn't stop there. It expands out to include mentoring and coaching, networking, resilience planning, mental and physical self-care, analytics and more. There are as many learning options as there are lessons to be learned. The only thing you need to be sure of is how would you like to become a better leader – then find development structure to get you there.
Management and leadership is a profession. If you intend on becoming a better leader, you must be committed to continuously developing your leadership skills and attributes. That is what turns good leaders into great ones.
---
Written by David Pich.
Have you read?
For those who are planning their next business trip, here are the best hotels for business travellers to stay in Los Angeles. Auckland. Perth. Adelaide. Toronto. and Ottawa.
Track Latest News Live on CEOWORLD magazine and get news updates from the United States and around the world. The views expressed are those of the author and are not necessarily those of the CEOWORLD magazine.
Follow CEOWORLD magazine headlines on:
Google News
,
LinkedIn
,
Twitter
, and
Facebook
.
Thank you for supporting our journalism. Subscribe here.
For media queries, please contact:
info@ceoworld.biz