Top 6 Things To Have In Your Room As A college Student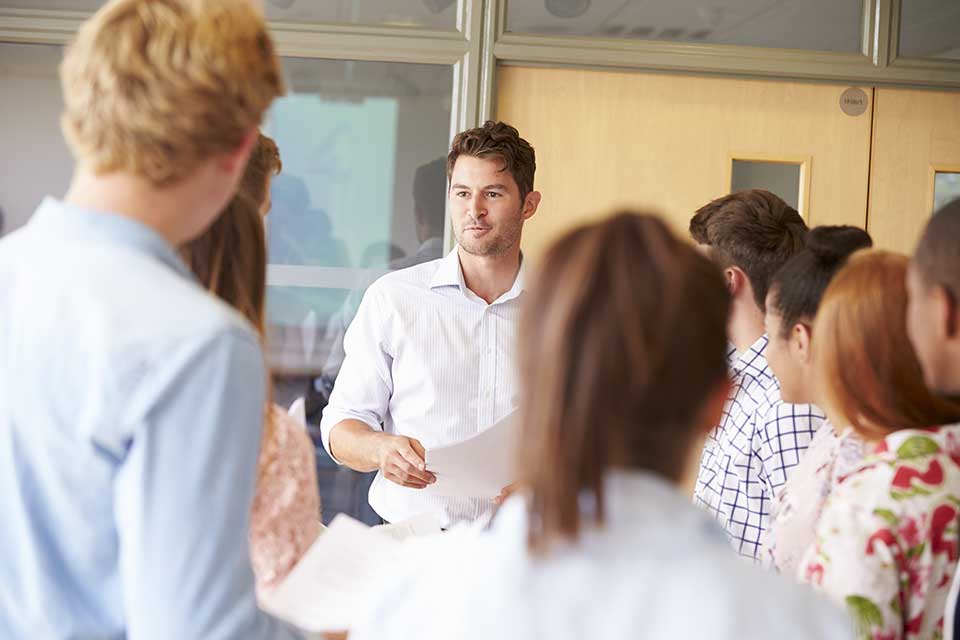 One of the major responsibilities a student has to fulfill is maintaining their room. Even though it might seem like a small and insignificant task, it makes a lot of difference in one's performance.
The major objective of a student's room should be focused on increasing productivity. Other than that, the number of items should be limited and important things should be easily accessible. The needs of every student vary but few items are common for every student. We have narrowed it down to the top 6 essentials that all college students should have in their room.
Clock and calendar
These two are not just essential for students, but for every room. Every student should have a clock in their room despite the popular belief among the young generation that smartphones can be used as a clock. Calendars are also an essential need as you can mark important events in the calendar and whenever you look at it, you get a glimpse of upcoming events. This helps you to prepare in advance for an upcoming event so that you are not caught by any surprises. Marking upcoming tests can be an effective way to keep a check on your time table.
Snacks
It is very common for students to feel hungry while studying. To satisfy their hunger, they go around in search of a snack which in turn breaks the link while studying. To avoid this, students can keep snacks and water with them in their room to avoid distractions.
Other than that, if a student lives in a dorm, it might be hard for them to find anything to eat late at night. To avoid any discomfort, one should always have some munchies and water in their room.
First-aid kit
The first-aid kit is a basic necessity on which no one should compromise. Your first aid kit should include medicines for diseases like fever, cough, and cold. Other than that, it must have your regular medicines, if you take any. You must also have band-aids, antiseptic cream, etc. for any emergency. These might seem unnecessary at first, but these come in handy when an emergency arises.
Apart from medical supplies, it is always a good idea to take multivitamins and omega-3 fatty acid pills regularly to maintain overall good health.

 Whiteboard
Keeping a whiteboard has always proved to be a very smart choice among students. You can always write important things which you keep forgetting otherwise. Other than that, it is always beneficial that you develop the habit of writing the day's agenda or writing about the task which needs to be accomplished for the next day. You can write your time table or motivational quotes as well. It becomes your personal notice board on which you can write whatever you want.
Photographs and posters
Keeping a picture of your loved ones gives you the motivation to hustle and makes you feel less lonely. You can customize the pictures in whatever way you want and decorate your room with them. Also, pasting posters with motivational quotes or from your favorite show or a movie is also a good idea. You can create your wall by decorating it with fairy lights to give it a homely feel. It is very important for your mental health to not feel homesick, so make sure such pictures and posters make you feel very comfortable, homely, and at peace.
Lamps
A table lamp is one of the basic things which students prefer to use while studying. Normally the lighting setting of the room is not always favorable for studies. Table lamps help prevent any discomfort in your eyes while studying. Night lamps can be used by students who do not prefer sleeping in the dark. It normally emits the soft light and gives a calm ambiance to relax.
Personalizing your room is a great hack for a productive environment because a student spends most of their time here, which is why they need to make sure that everything in their room is in order. Try to keep in your room the aforementioned top 6 things and see how your productivity shoots through the roof and you find more comfort in your room!
---
Have you read?
For those who are planning their next business trip, here are the best hotels for business travelers to stay in New Providence Island (Bahamas). Phuket.  Puerto Vallarta.  Cancun. Zihuatanejo de Azueta (Guerrero). and Tulum.
Track Latest News Live on CEOWORLD magazine and get news updates from the United States and around the world. The views expressed are those of the author and are not necessarily those of the CEOWORLD magazine.
Follow CEOWORLD magazine headlines on:
Google News
,
LinkedIn
,
Twitter
, and
Facebook
.
Thank you for supporting our journalism. Subscribe here.
For media queries, please contact:
info@ceoworld.biz