5 Ways To Finance The Expansion Of Your Business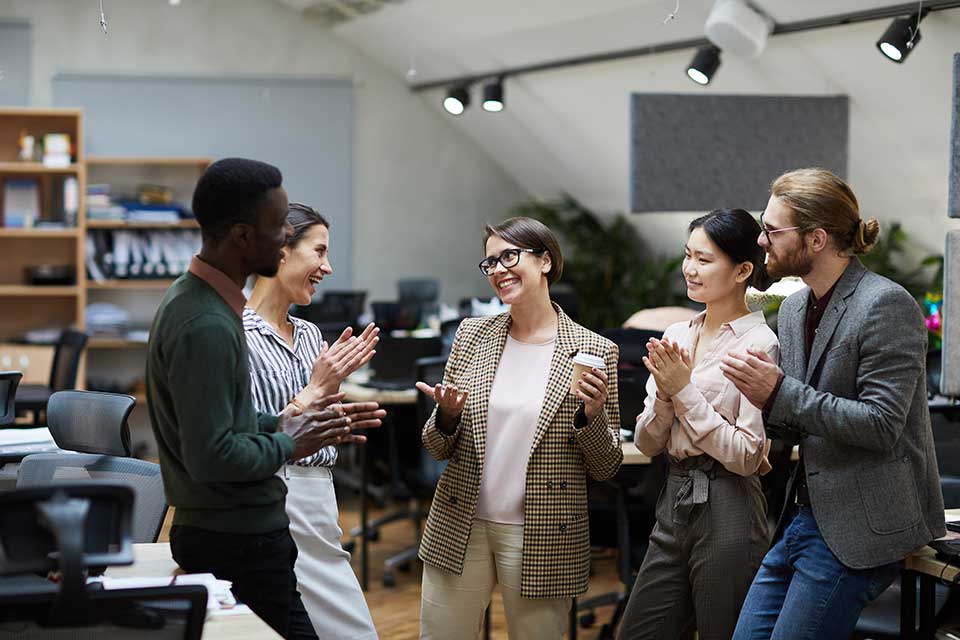 Considering changing your business strategy to expand your business and grow your revenue? As a business owner, it is crucial to think about the growth and expansion of your company. But in order to grow, your business needs capital. Whether your business is expanding its product range, entering a new market or including an entirely new line of business, it is going to cost money.
It is probably going to take some time for your new venture to start showing a profit and until it does, you will need to ensure that there is sufficient cash flow to fund the expansion. But where are these funds supposed to come from?
Here are 5 sources for investment into your business so that it can continue to grow and expand.
Personal Investment
Using your personal savings to invest in your business is risky but there are also many benefits. You don't have to persuade a loan provider or an external investor to give you the funds. Instead, you can simply access your savings as needed.
Plus you don't have to be concerned about when the amount needs to be repaid, the interest rate, and any other fees are being charged. You also don't have to spend valuable time looking for funds which could be spent focusing on your business and the expansion.
If you don't have sufficient liquid funds, you can consider withdrawing from your IRA (Individual Retirement Account). According to the IRS, as long as the amount is replaced in your IRA within 60 days of withdrawal, you won't be taxed or penalized in any way for the withdrawal.
It is not advisable to invest all your savings or your entire IRA. Always consider the risk that you could lose everything, no matter how small the chances are of this happening.
Current Profits
A profitable business can provide its own capital to fund an expansion project. While allowing your profits to sit in a bank account will certainly earn some interest, it is only a fraction of the profit that could be made from expanding the business.
It is important not to use profits at the detriment of the running of your current operations. Only consider channelling profits into a new venture once you have ensured sufficient cash flow for the continued successful operation of your existing business.
According to business loan experts Max Funding, a short-term loan can give you a head start in your expansion, noting that "getting a loan can give you fast access to capital that enables you to scale an already working system that is turning you a profit. This means you can pay it back quickly and reinvest the profits into expanding your business faster".
Credit Card
You can use your credit card to fund small purchases or in emergencies. However, if you use this strategy, be aware that you need to ensure that the full amount is repaid on time. Remember that credit cards have high interest rates that can end up costing you more and late or non-payment will negatively impact your credit score (this will make it harder to apply for a loan).
Borrow
Consider asking friends or family members if they are willing to lend you the money necessary to expand your business. Show them your business plan and treat the loan as an investment opportunity to motivate them. This will give them peace of mind and convince them that they will see their money again.
But be sure to let them know about any risks involved. If the new venture does not succeed, you don't want it to sour your relationships with your loved ones. Always keep in mind the risk of serious financial setbacks and what you will do if you are unable to repay the amount borrowed.
Alternatively, you can apply for a loan from a bank or other type of financial services provider (lender). There is a wide range of different loan options to choose from such as a revolving credit loan, balloon loan or interim loan.
An equity loan where a personal property or residence stands as collateral for the loan is another option. Other assets such as a vehicle can also stand as security for a loan. However, it is once again important to consider the risks involved before putting your home, car or other assets at risk.
If you are unable to get loan approval through traditional channels, you may want to consider applying for an SBA loan.
Investors
If the risks of losing your savings, assets or friends and family are too much, you can always look to business investors. Not only will an investor provide you with the funds you need, you will get valuable business advice that comes from the experience and expertise of successful investors.
Angel investors are a great option as their investment is aimed at earning greater future returns. They may require a share of the business relative to the amount of money that they are investing or may simply be satisfied with the loan being repaid in full. You will need to be sure that these terms are clearly detailed in the investment contract or loan agreement.
You also need to be aware that getting an angel investor to invest in your business is not going to be an easy task. You are going to need to show them your business plan as well as competitor analysis, market assessment, sales plan and other records.
Crowdfunding has become a popular means of accumulating the capital needed to fund your expansion. There are plenty of online crowdfunding platforms where you can pitch your plan for expansion. Although this can be a very fun process, you need to be aware that your pitch will need to be exciting and detailed in order to attract the maximum amount of investors. Be sure that your business plan is easy to understand and not too complicated or intricate.
Now that you are armed with multiple financing options, you can consider which will best suit the needs of your business and your expansion plan. You will probably find that getting funding for an expansion plan is much easier than financing a new business startup.
---
Have you read?
For those who are planning their next business trip, here are the best hotels for business travelers to stay in Phuket. Puerto Vallarta. Cancun. Zihuatanejo de Azueta (Guerrero). Tulum. Playa del Carmen. and Dubai.
---
Add CEOWORLD magazine to your Google News feed.
---
Follow CEOWORLD magazine headlines on:
Google News
,
LinkedIn
,
Twitter
, and
Facebook
.
---
Thank you for supporting our journalism. Subscribe here.
---
For media queries, please contact:
info@ceoworld.biz
---