Why Culture and Strategy Must Eat Together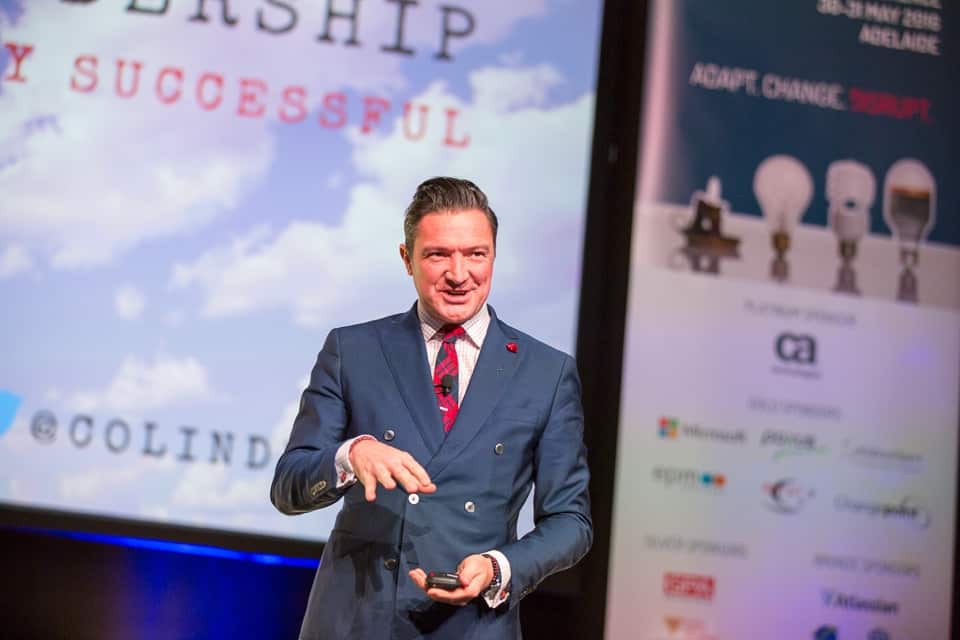 Peter Drucker once allegedly said to Mark Fields, then CEO of Ford Motor Company that 'Culture eats strategy for breakfast.' It's a quote that's used extensively these days to emphasise the importance of how a company operates over the why.
Yet – and I'm sure Peter Drucker will be devastated to learn this – it's not an entirely accurate statement to make. Without a clear strategy that outlines the why and the what it's virtually impossible the define the how that's required to deliver it.
Simply having a culture alone is pointless without a strategy that guides it to a series of stretch (but achievable) goals. So they should both be at the breakfast table and co-exist harmoniously without either trying to take a bit out of the other.
The issue that I see most often though is an over investment in trying to craft the perfect strategy whilst under investing in building a culture that's committed to getting the job done. It's a situation that causes confusion, stress and becomes an excuse for productivity and performance issues.
The perfect strategy doesn't exist
We used to write 10-year strategies, which might seem crazy in today's ever-changing landscape, but honestly, it was crazy then too. They were almost always out of date within nine months and the six months that had been spent on creating them was largely – and frustratingly – irrelevant. In today's ever-changing world, it's three years at the most.
In my view a good strategy should set a direct and achievable marker for the year(s) ahead. It should light a spark in people and set the organisation apart from those around it, regardless of the sector. It should be simple, straight-forward and be grounded in honesty and reality. It's not focused on short-term fixes or unachievable projects, but medium to long term investments with an element of risk, that evolve the organisation into something better and more resilient than before.
And everything should line up to it. Goals, roles, budgets and widgets. Hiring, firing, vendors and spenders.
It's simply not possible to build a perfect strategy, but it is possible to build an unrealistic one. Without realism, there's no passion. Without passion there's no action.
Cultures evolve to meet strategic challenges
Action is achieved through a collective agreement on how people should work together. The only people that can agree this are the people themselves. It can't be defined by a firm of consultants, marketing or branding agency or the senior management team in isolation. The senior management team can, however, demonstrate their commitment to culture by having a specific section within the strategy, dedicated to its evolution.
This commitment can be demonstrated in different ways. Richard Branson's commitment is one of empathy and fun. Elon Musk's commitment is one of risk-taking and big goals. Steve Jobs was about quality and exceeding expectations. In reality, it needs to encompass all of these things and be wrapped up in humanistic behaviour that is respectful and that communicates in a way that the people receiving the information appreciate and feel able to provide feedback on.
Humanism and emotional intelligence in our working cultures has never been important. Indeed a recent survey of millennials found that a company's purpose (what it stands for) is a more important determinant when assessing job offers than pay.
The culture belongs to everyone that's part of it, so they need to be given the time to define it. Time to get to know each other and to build a vision and set of values that describe the people they aspire to be and the future state they hope to co-create.
This will require agreement on a set of behaviours, the ways that they will work together and also a commitment to make time for new ideas to ensure that the culture is flexible enough to respond to the challenges that the strategy may throw it's way.
One defined, the culture will require regular injections of new ideas, energy and people who are prepared to challenge it.
Without the opportunity to build and evolve the how of culture, then the why and what of strategy will never be achieved and that could cause many people to go hungry.
---
Have you read?
India Rich List Index For 2019: Richest Indian Billionaires.
The 40 Best Leisure Destinations To Visit In 2020.
Revealed: Ranking Of The World's 100 Most Valuable Brands, 2019.
Richest Billionaires In The United States, 2019.
---
Add CEOWORLD magazine to your Google News feed.
---
Follow CEOWORLD magazine headlines on:
Google News
,
LinkedIn
,
Twitter
, and
Facebook
.
---
Thank you for supporting our journalism. Subscribe here.
---
For media queries, please contact:
info@ceoworld.biz
---