The 6 Most Prestigious Universities In The World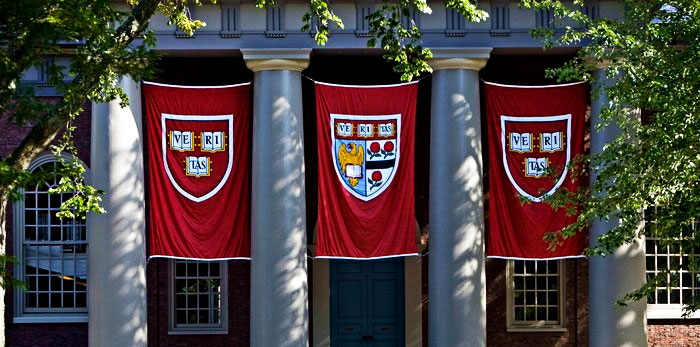 Every student dreams of studying in renowned and world-famous universities. This dream is fuelled by an underlying wish to study under some of the most knowledgable faculty members who excel in their subjects. For all such ambitious students, we have prepared a list of the six most prestigious universities that have the best reputation, according to researchers and scholars.
Harvard University
Harvard University in the US is was established in 1636. It is one of the oldest institutions to provide higher education. Furthermore, it also has one of the largest libraries that consists of around 18.9 million volumes. Pusey Library is known to have some of America's oldest maps and atlases.


As of today, Harvard University has been affiliated with 32 heads of state, 42 Pulitzer award winners, 158 Noble laureates, and many other prizes.

Massachusetts Institute Of Technology (MIT)
MIT is located in the city of Cambridge and was established in the year 1861. This university is dedicated to study and research in the field of science and technology. This college is credited for giving us many scientists and researchers who offered the world with scientific discoveries and inventions.


MIT has generated as many as 93 Noble Laureates and 100 Pulitzer prizewinners as of today. '

Stanford University
Standford University was founded in 1891 and is based in the US. It was one of the very few co-educational universities of its time as most of the universities were dominated by men.


Students and alumni from Stanford have received the largest number of 81 Turing Awards, 270 medals in Olympics, 4 Pulitzer Awards, and 21 Noble Laureates, among many other academics accolades.

University of Cambridge
The University of Cambridge is made up of 31 different autonomous colleges. It is one of England's oldest university that was founded in 1203. It is known for its excellence in the field of mathematics and has the highest number of alumni that have won Fields Medal. Fields medal is considered to be equivalent to Noble Prize in the sphere of mathematics.
Cambridge has 100 libraries that hold around 150 million books in all. These books contain works of Shakespeare, the original manuscript of Winnie the Pooh, and one of the notebooks of Sir Issac Newton.
University of Oxford
Like Cambridge, Oxford University is also based in England. It comprises of 32 constituent colleges and an array of academic departments. It has a tough entrance exam where students are required to clear written test along with an interview with high grades.


This university has given birth to 26 British prime ministers, 30 world leaders, 26 noble Laureates, and 120 Olympics medalists. Furthermore, authors and writers such as Oscar Wilde, J.R.R Tolkein, and Stephan King have been students of Oxford.

Princeton University


Princeton University was established in the year 1746. This college has a facility to accommodate all of the undergraduate students on the campus. Spread over 500 acres, Princeton boasts of campus which is ornamented with parks and buildings that are designed by renowned architectures. This includes ten libraries that hold around 14 million books and volumes.

Until today, this college has given us 40 Noble Prize winners, 5 National Humanities Medal recipients, and 17 National Medal of Science recipients. 
---
Have you read?
The Best Football Cities In The World For 2019.
These Are The Most Heavily Surveilled Cities In The World For 2019.
Best Private Jets For CEOs And Business Leaders, 2019.
These Are The World's 100 Most Popular UNESCO World Heritage Sites On Instagram, 2019.