The eight characteristics of top CEOS and CHROs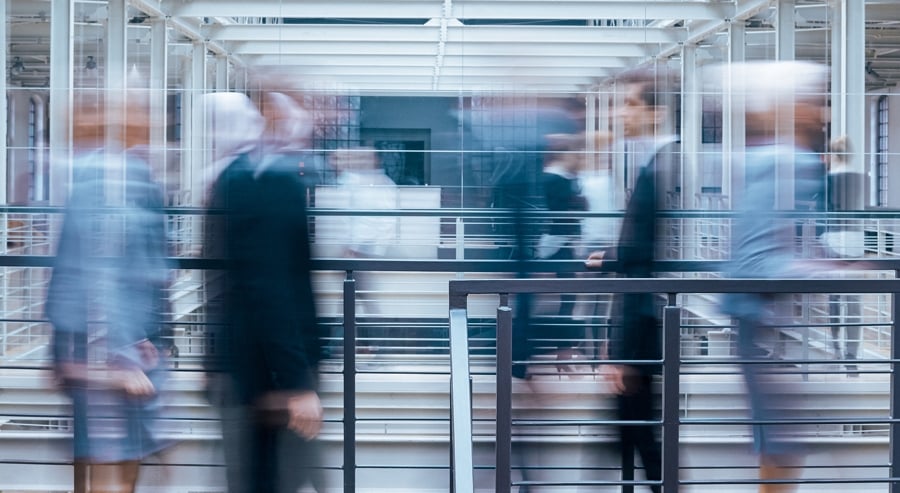 In today's world, where uncertainty is the new normal, where the speed of change continues to move at breath taking pace and technological advancement is disrupting businesses that have relied on their scale and their history as a defence to newcomer's, the realisation that new rules are defining the game is evident to see. Two individuals; within the top echelons of an organisation; the CEO and the CHRO, hold not just key, but vital positions in this new world.
Why, these two in particular? Because companies –  stalwarts and rising newcomers, that are riding the crest of a wave in this new uncertain world, are the ones, where you will find a CEO and a Chief Human Resources Officers (CHROs) who display similar success characteristics, While their job roles and responsibilities may differ, it is these eight characteristics, which individually enable them to successfully navigate a path to success and when combined becomes a formidable force.
What are these eight characteristics?  As a CEO or CHRO, how do you stack up?
Analytical Prowess:Sharp leaders must have the ability to gather information, connect resources, data and facts together, in other words, they must be good at sense-making, in order to make decisions. They must excel at marshalling resources to explore information and trends and key knowledge and apply it to actions.
Strong Intuition:In a world, where it is no longer possible to rely on linear problem-solving, where many variables are unknown, institution rises in importance. The ability to make sense of things, when it is not possible to have all the knowns and outcomes, neatly laid out for you, means you are left with a choice; wait or trust your intuition, that gut level feeling to guide the course of action.  It is this willingness, this lack of fear to make the tough call, they become informed to the extent that they can and when the time is right, act upon it.
Egoless Curiosity:A great CEO or CHRO must yearn to learn and grow, both themselves and others. They want to seek out what they don't know and will look to people far and wide to gain information and insights, they don't already have. They read and ask a ton of questions. These are the individuals who are comfortable in their own skin, they aren't afraid to say they don't know everything, and yet equally look for ways to expand their thinking.  They're always trying to think about what comes next, wondering if there's a better way to do what they're doing and what the next big thing is just around the corner, that they should be creating.
Inspiring Energy:Passion and energy in business, is like the oxygen that you need to breathe. A leader's enthusiasm is infectious, the ability to create and tell stories, that excites and connects people to future possibilities, creates a momentum that is hard to replicate. You can feel their energy when they walk into a room, their infectious positivity, drive and determination creates a strong belief and motivates people to strive what can be, rather than what is.
Incurable Optimism:It starts and ends with knowing that the word 'Impossible' is not in their vocabulary.  They focus not on what can't be done, but on how do we make it happen. A challenge, a set-back, at what appears at first to be an unrealistic goal, is viewed from the angle of possibilities and opportunities, which garners and harnessing talent to achieve what sometimes seems impossible.

Relentless Reinvention:In a constantly changing world, it is a passion for pushing the envelope, for being not being to rest on their laurels that causes them to constantly push the organisation to look beyond the here and now. Generating new insights, new ways of approaching problems and looking at opportunities, causes them to constantly ask Why? Why do we do the things we do? Do we need to do them at all? Why can't we disrupt and change? It is the ability to remain both outwardly focused, with their sights set on the future, while also ensuring they do not lose touch with the present that sets them apart.
Lack of Fear of Failure:Making mistakes, taking risks that are measured not reckless, comes from not being scared of getting it wrong. We don't learn much from easy wins – it's in failure that our biggest break can come, when we take the time to reflect deeply on our actions. Leaders that use the information gained from past failures to learn, to adapt and pivot are those that succeed. Being brave, is a trait which inspires teams and likewise set a culture that seeks to grow.
Unwavering Self-Confidence:Their confidence is solid as a rock. These leaders are never outwardly shaken because they're plugged into a constant source of inner power. They surround themselves with the best and brightest, content in their ability to pick the right team. In times of difficulties, they stay strong, resilient, knowing that to lead you cannot falter when times get tough. They pull from all the attributes they have to show the path forward.
These leadership qualities are not only found at the top but can also be spotted throughout the organization. They can also – and this is the game changer – be taught and instilled in all who wish to possess them. These qualities can be used to build HR partners who can drive for results in a positive way, with an eye toward achieving the larger business objectives at hand.
The fact is that the future of thriving corporations depends upon impactful HR partners; powerful allies who can propel the business into a trajectory of success. And, you can't have HR people like that unless you cultivate them as full collaborators who share the CEO's values, perspective and leadership qualities.
---
Have you read?
Top MBA Colleges In Europe For Marketing, 2019,
Revealed: The 50 Best Road Trip Songs Of All Time.
Ranked: Trendiest Countries In The World, 2019.
These Are The World's Richest Royals, 2019.
Best Countries For Investment In Travel And Tourism Sector, 2019.
Track Latest News Live on CEOWORLD magazine and get news updates from the United States and around the world. The views expressed are those of the author and are not necessarily those of the CEOWORLD magazine.
Follow CEOWORLD magazine headlines on:
Google News
,
LinkedIn
,
Twitter
, and
Facebook
.
Thank you for supporting our journalism. Subscribe here.
For media queries, please contact:
info@ceoworld.biz