Top 5 Fashion Tips For Business Executives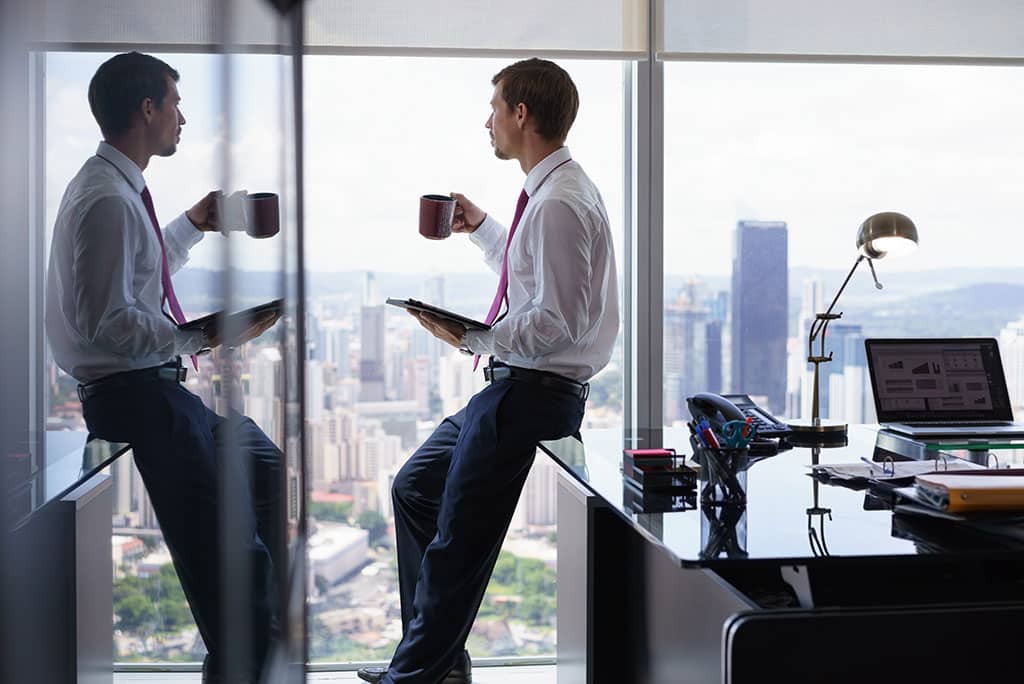 Once a man starts to dress according to his personality, physical structure, and the trends that the society follows, it becomes easier for them to buy shirts, pants or jeans, or even the formal suits. Everyone wants to keep up with the trends, and fashion styles and office decorum is not only important for ladies but also for men. Whether it is time for classy formals or stylish casuals in the office, men must keep up with the ever-changing fashion styles, too. The following are the top five tips for every business executives to learn and follow.
When dressing for casual business, don't forget these essentials
Casual business deals and meetings are the new HR ways to make us feel at ease. Blazers are an essential and moderately formal attire to carry with you on trips and meeting. The monochrome style never fails to set the mark. A white or black shirt with a neatly fitted blue or grey blazer is the go-to choice for keeping the casual clothing in the office attire.
It is best to keep a blazer handy at all times if your office gang is spontaneous and decides to spend quality time right after office hours.
Generally, a charcoal black or a navy blue blazer fits right in the checklist for such on the go decisions. Sometimes, if not blazers, polo shirts or even knits are an effortless way to fit in the office and holiday mood. Avoid pairing your knits and polos with crazy patterned pants or extra vibrant colors.
Go casual with jeans, but avoid too much shimmer
Yes, you can wear a pair of jeans to your office, even with a one wash style. The laid-back industries like media, tech, and advertising follow this thought process to keep the work environment employee-friendly.
Pairing the jeans with a t-shirt is acceptable and is sure to create an innovative impact, though it must adhere to professional attire guidelines. To avoid making fashion mistakes, it is best to polish the look with laced shoes and minimal accessories like a watch or a decent tie.
Pull off the white sneakers look
White sneakers are the most versatile set of footwear that can be paired with the business attire and still make you look presentable in your office. These can be worn with clichéd buttoned-up shirts, especially white or black, and well-fitted trousers and a classy watch to top it all.
Avoid partnering the sneakers with formal suit attire and semi-formal khakis. Other than that, you are all set to impress your on-board members and clients and even set fashion standards.
Skip the tie and rock the suit look
When we think of the corporate jobs and MNCs, the evergreen suit-and-tie look is the first thing that pops in our minds. In the new age fashion style, take away the tie and the other big accessories and go for an easier office look altogether.
Accessorize it with a perfectly tailored suit and a classy and sleek laptop leather bag and you're good to go.
Basics must always be remembered
Belts look way more significant than a tie in your office attire. Whether it is an executive business or a casual advertising job, a belt in your ensemble can never go wrong. As a utilitarian tool, pair your casual outfit with a matching belt; a brown leather belt matches perfectly with brown shoes, similar to black.
Create your unique style in your office by your innovative yet professional fashion sense. Avoid mixing your gym shoes with your work shoes and shorts, and find a tapered fit for your jeans, pants, and trousers, and keep your shirts subtly simple and fit for all the office gatherings and meetings. Color coordination and detailing in your outfit is an important aspect one needs to focus on.
It is effortless and fair to keep your office look simple and smart, but a little mix and match can only benefit you in every way. When you are choosing your office outfit, do follow the aforementioned top 5 fashion tips and take the liberty to innovate and create to keep your fashion style up to date!
---
Have you read?
# Global Passport Ranking, 2019.
# The World's Top 100 Most Successful Unicorns, 2019.
# GDP Rankings Of The World's Largest Economies, 2019.
# Most Expensive Countries In The World To Live In, 2019.
---
Add CEOWORLD magazine to your Google News feed.
---
Follow CEOWORLD magazine headlines on:
Google News
,
LinkedIn
,
Twitter
, and
Facebook
.
---
Thank you for supporting our journalism. Subscribe here.
---
For media queries, please contact:
info@ceoworld.biz
---