Web 3.0 will blow open the doors of business to revolutionary thinkers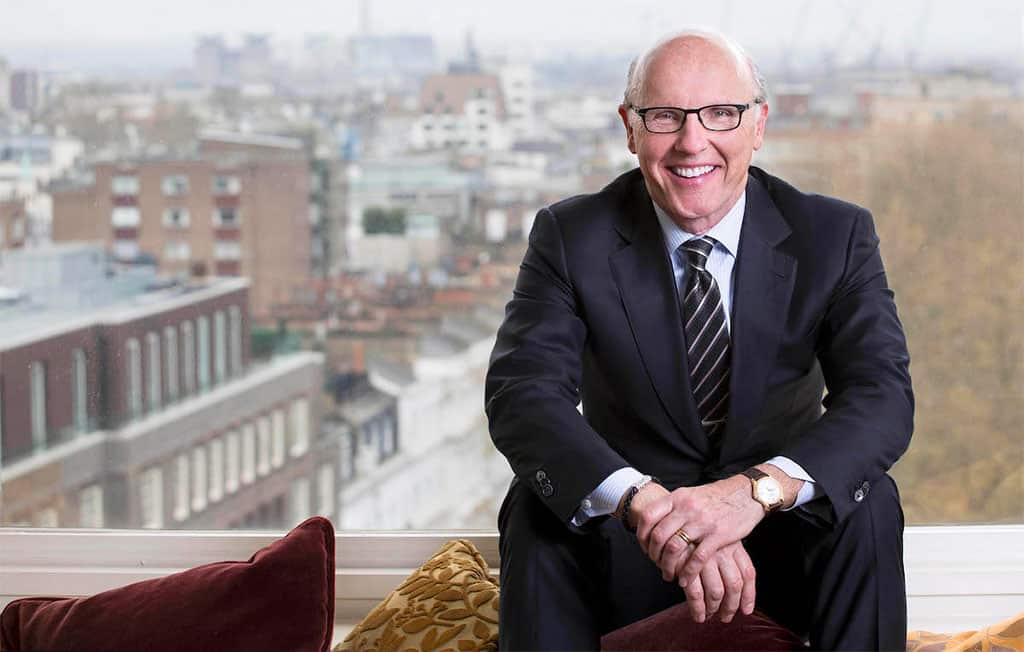 Google "World's slowest-growing successful business" and you'll get a bunch of blogs and articles, several illustrated with tortoises just to make the point. You'll be hard-pushed to find anyone naming a company.
On the other hand, if you're looking for "world's fastest-growing successful businesses" you'll be treated to long lists of names, many of them based in China.
The tortoise and the hare – this conventional view of business competition is quickly becoming redundant in the emerging Web 3.0 digital era. Success at scale is no longer about making the train go faster on the rails someone else laid, it's about finding a completely new method of getting from A to B or eliminating the need for the journey in the first place. It's about creative solutions and devising ways to totally rethink traditional methods.
Machines talk to machines, humans think more freely
Societies and the businesses that are part of them will be shaped by mass super-connectivity. In today's Web 2.0, humans talk to machines enabling businesses like Uber or Alibaba to erupt and rapidly become dominant. But in Web 3.0, zillions of machines will communicate with one another around the globe. This is the intelligent web of advanced artificial intelligence, distributed databases and the lightning-quick exchange of huge volumes of information. We can't predict the full consequences of that, but disintermediation on massive scale is almost certain. Thousands of businesses will no longer have any purpose.
To taste true success and sustain it, entrepreneurs will need vastly more open minds, enabling them to think about challenges and opportunities in new ways. Radical challenges require radical solutions. Anyone with ambition will have to start a revolution in their head and then work extremely hard to realize their vision. They will need to be every bit as inventive, savvy and determined as Jobs (Apple), Page and Brin (Google), Ma (Alibaba), Bezos (Amazon), Kalanick (Uber) and Gebbia (Airbnb).
A new wave of global innovation
Think how sub-Saharan Africa is already a hotbed of mobile banking innovation, despite low per capita incomes and only basic cell phone connectivity.  Yet it's estimated that 21 percent of adults in the region have mobile money apps or accounts. Hundreds of millions of transactions a day are completed this way. Now consider what will happen when these societies, including Nigeria, (the continent's largest economy where mobile banking currently has little traction) have superfast connectivity. Someone somewhere will conceive and implement solutions that transform banking and business in ways we cannot currently envisage.
Will it require a permanent revolution?
What all societies need are more of these revolutionary entrepreneurs with a mindset like Bezos who famously seeks to counter irrelevance and decline at Amazon through "high-velocity decision-making" and the rapid adoption of external trends. This is the yearning for a state of permanent revolution.
Standing in the way of this are the educational and state institutions, health organizations and social networks that encourage conformity and mental regimentation. Youngsters have been encouraged to build up areas of weakness rather than exploit their strengths and become outstanding.
This feeds through into corporations. Major corporations cannot afford to think like revolutionaries because they already have gigantic markets, massive overheads, anxious shareholders and the burden of regulation.  On the rare occasions they attempt to move left-field, they look like the kind of deluded mature people who dress like teenagers and pose as delinquents. Instead of genuine innovation the corporate sphere constantly strives for increased profitability and incremental growth through automation and headcount reduction.
Life as a disruptor
Disruption, though a cliché now, is the most effective strategy. As evidenced by my own history, when I started eating into the near-monopoly of New England Telephone Company, which could easily have snuffed out my start-up. There was little incentive for them to take the pain, because they wouldn't see any of the gain as the creation of a global network would have taken them up to 15 years.
Most of the time corporates can only think short-term. No matter how many times the corporate CEO wears a Che Guevara t-shirt to work, it doesn't make them a revolutionary.
Superfast connectivity triggers the revolution
The cocktail of awakening the entrepreneurial DNA that sits in most of us, combined with the huge potential of market changes (like Web 3.0 and superfast connectivity) will spread opportunity to every corner of the globe.  The creativity of young, ambitious business people will be unleashed, dethroning today's incumbents. The institutions that trammel thinking will be bypassed. In some ways it's already happening in places such as Hong Kong, where political protest is led by young people using the power of connectivity to fight a hugely monolithic state. This shift in power will translate into global business, as younger entrepreneurs, many with no formal training or track record, act with breath-taking boldness. They will create new solutions and companies and while many will fail, they have time and the arrogance of youth on their side. Many will succeed despite initial setbacks and failures.
In this age of connectivity, increasingly young people around the world think it's more exciting to build their own revolutionary company or to work for a business visionary than it is to have a career at Coca-Cola. I agree with them. If you're at Coca-Cola you're trying to extract a few more percentage points from a century-old fizzy drink.  Web 3.0 by contrast, will give young people the power to fulfil their dreams and think big. It's a huge threat to the status quo in business and to the CEO sticking to their spreadsheets and Six Sigma. You've all been warned.
---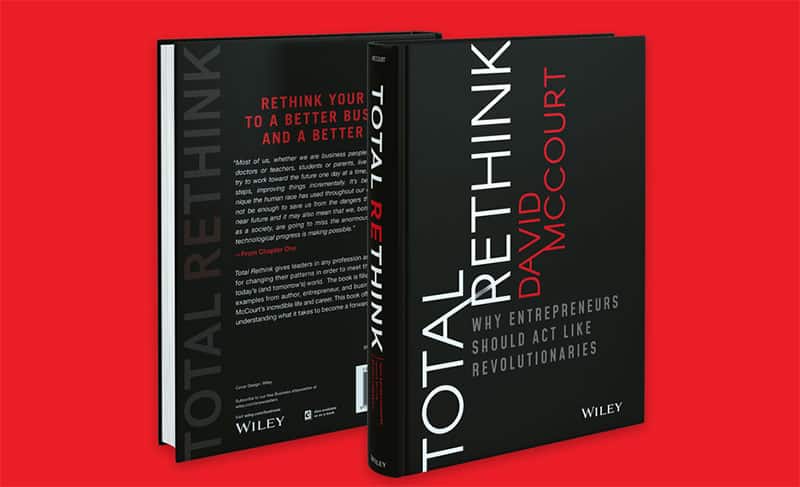 Written by David McCourt.
Have you read?
# Global Passport Ranking, 2019.
# The World's Top 100 Most Successful Unicorns, 2019.
# GDP Rankings Of The World's Largest Economies, 2019.
# Most Expensive Countries In The World To Live In, 2019.
Track Latest News Live on CEOWORLD magazine and get news updates from the United States and around the world. The views expressed are those of the author and are not necessarily those of the CEOWORLD magazine.
Follow CEOWORLD magazine headlines on:
Google News
,
LinkedIn
,
Twitter
, and
Facebook
.
Thank you for supporting our journalism. Subscribe here.
For media queries, please contact:
info@ceoworld.biz