Risks in Financial Management and Currency Valuations Close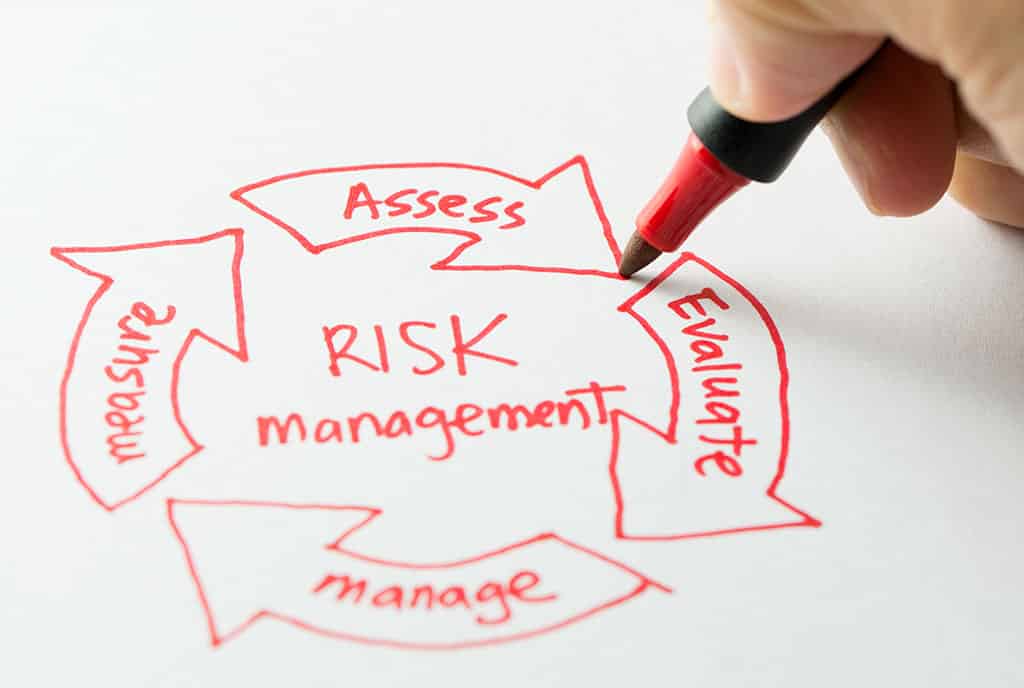 Every business or investment involves risk. In order to manage your company successfully, you need to know how to identify and minimize risks. While some risks are beyond your control, you can reduce the overall risk affecting your company with effective risk anticipation, assessment, and management strategies. If you are running a business with substantial foreign-currency transactions, you also have to know how to mitigate currency-related risks. The following are the different types of risks involved in financial management and currency valuations:
Market Risk
Market risk results from changing conditions in the marketplace where a business operates. An example of this type of risk is the increasing popularity of online shopping, which can pose challenges for traditional retailers. Companies that are able to reinvent themselves to meet the needs of online shoppers are likely to see their revenues grow, while those that fail to adapt may find themselves falling behind.
In an increasingly global and competitive business world, you have to constantly stay up to date with the latest trends and technologies in your marketplace. This will enable you to anticipate and control risks that result from a changing marketplace. In addition, you need to offer a unique value proposition to stand out from your competitors and establish a solid identity in your marketplace.
Credit Risk
A business incurs credit risk when it offers financing to its customers due to the possibility that some customers may default on their payments. It also takes a risk when it starts credit lines with its suppliers because it will have greater financial obligations and may face reputation loss or even legal trouble if it fails to meet those obligations.
There are a number of things you can do to reduce your credit risk, including determining your customers' creditworthiness, setting credit limits, asking for collaterals, and getting credit insurance. When it comes to handling your own credit obligations, you should make sure you always have enough cash flow to make timely payments to your suppliers.
Operational Risk
Operational risk arises from your company's everyday activities. It includes a wide array of risks, including personnel problems, work-related accidents, frauds, non-compliance, lawsuits, and an ineffective business model. If left unchecked, these risks can have significant consequences on your company, such as reduced productivity, financial loss, damaged reputation, or short-term or long-term shutdown.
There is no one-size-fits-all solution to managing operational risk in your company. You need to devise separate strategies for mitigating each type of risk. For example, you have to build a harmonious and honest organizational culture to prevent personnel problems and frauds and create a safe work environment to minimize accidents.
Currency Valuation Risk
Also known as foreign-exchange risk, currency valuation risk occurs as a result of currency fluctuations. Companies and investors that have business operations or assets in foreign countries are subject to currency-related risks that can create unpredictable losses.
One effective way to reduce currency risk is to carefully choose the right country to invest in. Generally, it is safer for entrepreneurs and investors to invest in countries with stably rising currencies and interest rates. Other methods for mitigating currency risk include using currency-hedged funds, currency options, and forward contracts. If you want to better prepare yourself for currency fluctuations in the future, consider seeking advice from a reputable foreign exchange broker. Brokers in general can help you with invaluable insights given the historical data they already possess, as well as in-depth trading strategies that will help you form a sharper knowledge base.
Effective management of financial and currency risks requires extensive knowledge, planning, and effort. However, its significant positive impact on a company's bottom line and operations makes it a worthwhile endeavor.
---
Have you read?
Why Compliance Is Now a Personal Issue for CEOs by David Wagner.
DOL Overtime Changes Formulate Management Strategies for Executives by Elliot Dinkin.
Why Personal Core Values are Vital to the Success of Your Journey and Business by Rob Lynch.
Where Poland's Richest Live: The Top 10 Wealthiest Cities?
Europe's 15 Highest Paid Travel And Hospitality CEOs.
Respond