America's Best And Worst States In Which To Have A Baby In 2019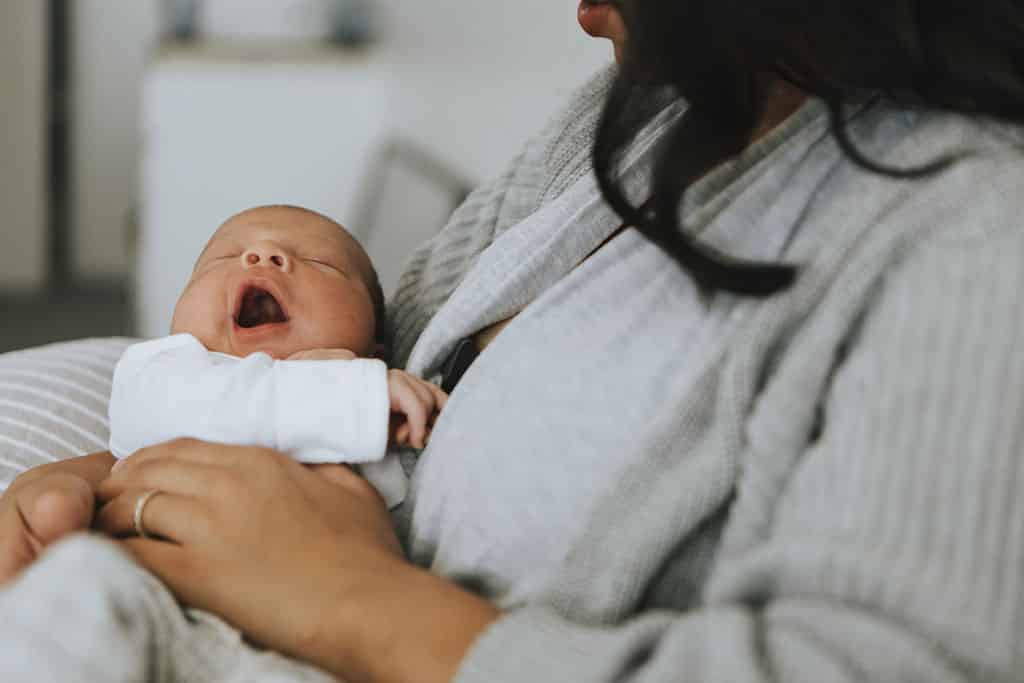 A new study has ranked Vermont and Massachusetts as the top two best U.S. states to have a baby respectively, according to the personal-finance website WalletHub, while Mississippi and Alabama ranked as the worst two respectively. See where your state ranks?
To determine America's best and worst states in which to have a baby in 2019, the personal-finance website looked the 50 states and the District of Columbia across 30 factors including costs; health care (including access, quality, and factors like infant mortality rate and number of preterm births); and how baby- and family-friendly the environment is (including parental leave policies and "mom groups" per capita).
America's Best States In Which To Have A Baby In 2019
Vermont
Massachusetts
North Dakota
Rhode Island
Minnesota
New Hampshire
Washington
Colorado
Connecticut
Utah
Oregon
Maine
Hawaii
Wisconsin
Nebraska
Iowa
New Jersey
New York
District of Columbia
Idaho
California
Virginia
Pennsylvania
Illinois
Montana
Maryland
South Dakota
Ohio
Michigan
Wyoming
Alaska
Kentucky
Delaware
Kansas
Missouri
Indiana
Arizona
Tennessee
Texas
North Carolina
New Mexico
West Virginia
Florida
Nevada
Arkansas
Georgia
Oklahoma
Louisiana
South Carolina
Alabama
Mississippi
These are America's 10 Best States In Which To Have A Baby In 2019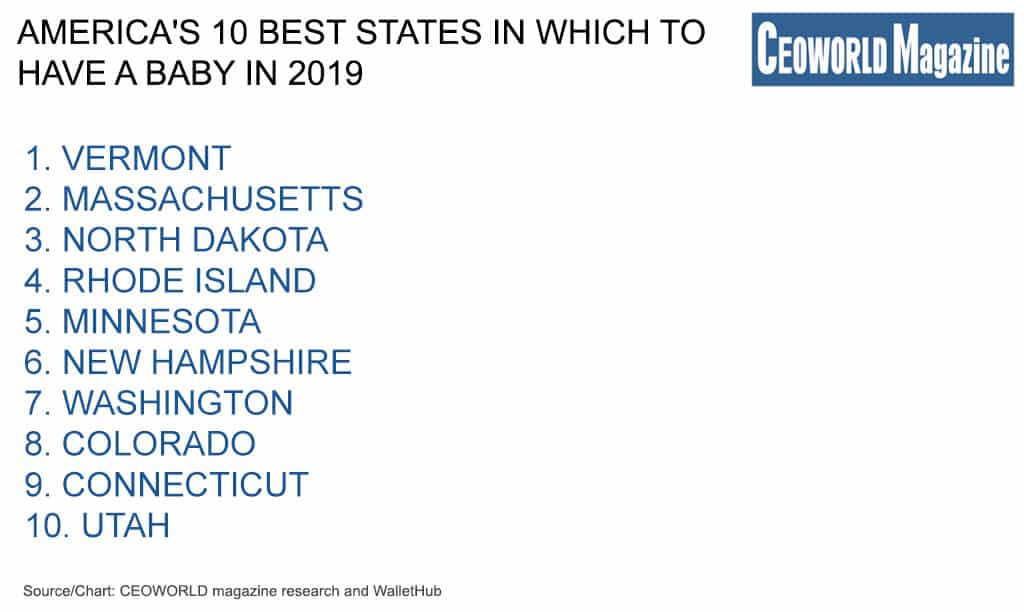 These are  America's 10 Worst States In Which To Have A Baby In 2019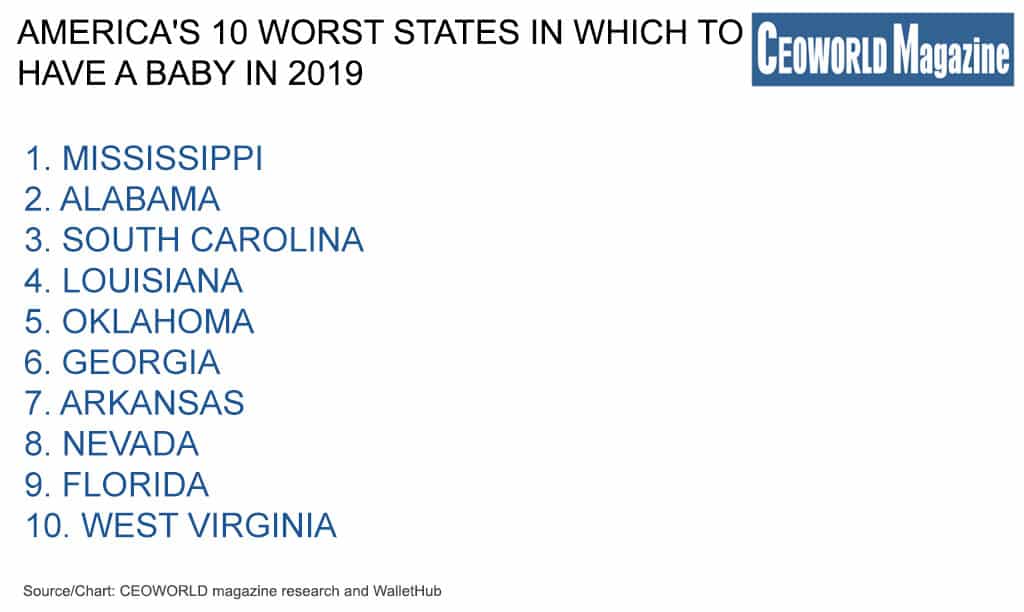 ---
Have you read?
# The World's Top 100 Most Successful Unicorns, 2019.
# GDP Rankings Of The World's Largest Economies, 2019.
# Most Expensive Countries In The World To Live In, 2019.
# Countries With The Highest Average Life Expectancies In 2030.
# The World's Best Performing Companies 2019.