Why There's a Need for Women in Male-Dominated Industries and Six Steps to Acquire Them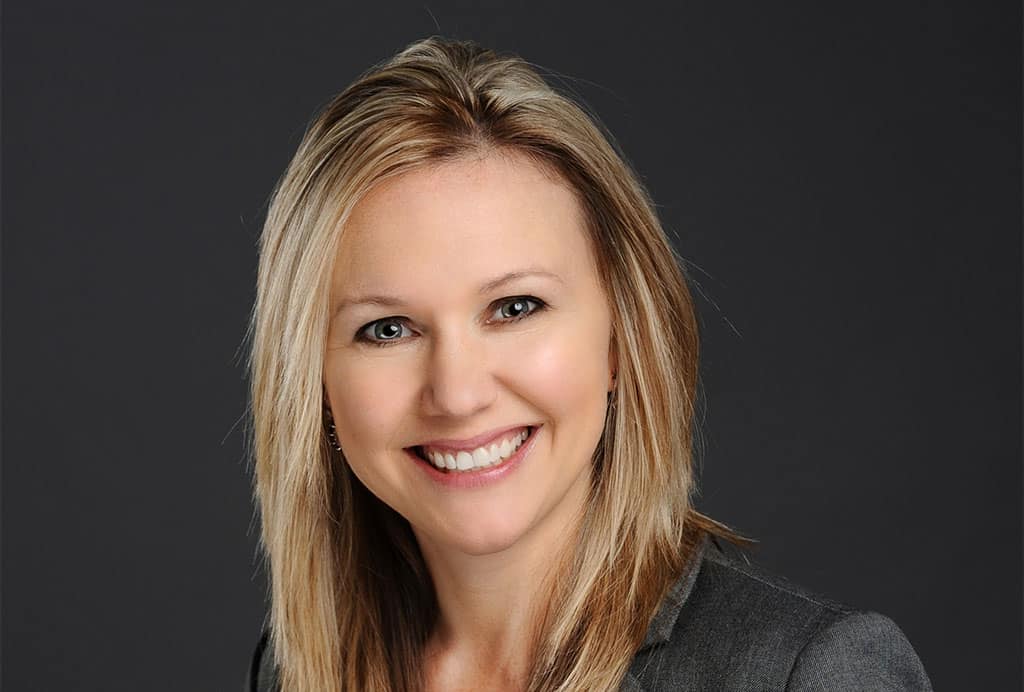 Born into the trades, my statistical likelihood of pursuing a life as a woman in a male-dominated industry was pretty high. As the second oldest in a lineup of nine children, my older brother and I were the first in the family to go to work with Dad. At the age of seven, I remember going door to door and passing out flyers. We had a simple script: "My dad just started his own electrical business; here is a flyer."
But while the odds were high for me, overall, the number of women working in male-dominated industries could most certainly use improvement.
According to the U.S. Department of Labor, male-dominated industries are those comprised of fewer than 25% women. In the United States, only 6.6% of women worked full time in male-dominated occupations in 2017.
While some of those industries, such as engineering, are seeing more women obtain degrees, the reality is, about 14% of women with engineering degrees don't actually enter the labor force.
The world of technology has a sexy ring to it. Without the heavy lifting a more traditional male-dominated industry might warrant, such as construction or contracting, the tech world could appear as an industry open for anyone. Yet statistically, in 2015, women held only 26% of computer and mathematical occupations and just 36% of high-tech occupations – still teetering in the minority.
It's no secret. Everyone knows it. We need more women in male-dominated industries for a multitude of reasons, one of the most obvious — quite frankly, because we're running out of men. Being a product and part of the trades myself, the crisis today is very apparent – there just simply aren't enough skilled workers. With not enough young people entering the trades today, and more of the existing tradesmen entering retirement, there is an important demand that must be met.
With the increasing gap of male workers, the number one question asked of me as the President of Women in HVACR is simply, "How can we hire more women in the trades?" It is no longer an issue of male or female, it is now an issue of numbers. More people are needed in the trades, so the trades are looking to women to help fill the gap.
That's why it's so important we provide a place for women and open our businesses for the many talents that they bring.
Women Increase the Talent Pool
It's no coincidence that since the world is made up of nearly half women, your customer base is, too. Being able to appeal to your customers means you must be able to relate to them. You need some common ground and mutual understanding. What better way to attract customers than to have relatable people on your team? Having women on your team could also provide immediate comfort and trust for a large percentage of your customer base.
Fathers, Be Good to Your Daughters
Doors are being opened every single day so women can get involved in male-dominated industries like the trades, science, and technology. Today, corporations are giving more scholarships, providing more support, and giving more opportunities to get involved. In these industries, many business owners are at a turning point where they are trying to figure out what legacy to leave behind. The owners of these companies, most often men, want to retire. They are used to passing down their businesses to their sons. But why not pass down to daughters, too?
Taking Action
Industry icons who are smarter, more connected, and more influential than I proclaim the future: the labor pool isn't diverse enough; women aren't fairly represented and businesses are suffering. What can we do? We can start by acting. So, how do we recruit more women into male-dominated industries and the trades?
One, just ask them, and two, have a job suitable for them.
If women are already applying with your company, fantastic! But if they aren't, identify key positions that are important to fill and consider their talents for positions beyond traditional receptionist or CSR roles.
Tailoring the Message
When you identify suitable roles for women, a simple invitation to look at your opportunities goes a long way.
Here are six key steps:
Don't advertise for Batman: Your wording matters. Language like "rockstar" or "superstar" may result in fewer female applicants. In your recruiting materials, choose words women use to describe themselves. For example, request an example of quality service.
Make your workplace one in which women thrive: Don't be surprised if a woman turns down your job offer after visiting your dirty office or warehouse with chewing tobacco spit cups everywhere. I say this because I lived that. At some point, we have to clean up; that includes cleaning up and eliminating the potential for office harassment.
Care about a culture that meets the needs of both men and women: Women may not join your company because there's a drink refrigerator for the team. They're looking for real value, and that may not necessarily be freebies. Flex time for working mothers, a nursing room and or the hope of stability in the form of job descriptions tied to measurable metrics.
Have women interview women: It can be quite daunting for a woman to do back-to-back interviews all with men. If possible, have every candidate, regardless of gender, be interviewed by a woman – it will help guard you from bad hires and offer candidates more security.
Be conscious of gender differences: We know men and women are different, so there are differences in how men and women refer to their work. Wouldn't you agree men tend to write about the results of their accomplishments and women tend to speak about the process? A man might say, "initiated a new policy that resulted in $X cost savings," whereas a woman might say, "researched, wrote, and prepared new policy to bring more efficiency." Both approaches have value.
Go find them: So, you're doing all of the above, but you still don't have many women applying? Well, go out and find them! Most of the candidates you want aren't out there looking for a job. If we can't find candidates, we may need to take a hard look internally. Create an environment with processes in place that appeal to their makeup and empower them to feel accomplished.
Building Your Company with Diversity and Inclusion
Most humans tend to build relationships with the people who are most like them and we are most often influenced by people like ourselves. There is nothing wrong with this! However, it's a predictable human dynamic and it could have negative implications for inclusion, because sameness begets sameness. Leaders must create a culture of inclusion. Leaders include people in team building, group activities, and jobs. Be a role model. If your social sphere is not diverse, how will you grow a diverse workplace? Do it consciously. Invite, invite, invite. Then put systems in place so they can work within the boundaries of their core DNA. It's not about man vs. women — it's about the raw talents and skillsets that are brought to the table. Where does it best fit in in your company? Change happens over time, not overnight, but if you start today, won't your business be a better place in 30 or 60 days? In a year? What you're doing is influencing and changing behavior in the talent pool. Building a culture of diversity and inclusion is a business advantage — that is why it is important to invite more women into the male-dominated industries.
---
Written by Danielle Putnam.
Have you read?
# The Top 30 Women-Friendly Travel Destinations In The World For 2019.
# These Are The Top Business Schools In Latin America For MBA, 2019.
# World's Best Amusement Parks For Kids To Visit In 2019.
# A vibrant workplace culture is the key to business success by David Sharrock.
---
Add CEOWORLD magazine to your Google News feed.
---
Follow CEOWORLD magazine headlines on:
Google News
,
LinkedIn
,
Twitter
, and
Facebook
.
---
Thank you for supporting our journalism. Subscribe here.
---
For media queries, please contact:
info@ceoworld.biz
---