The missing ingredients HR pros need for a great presentation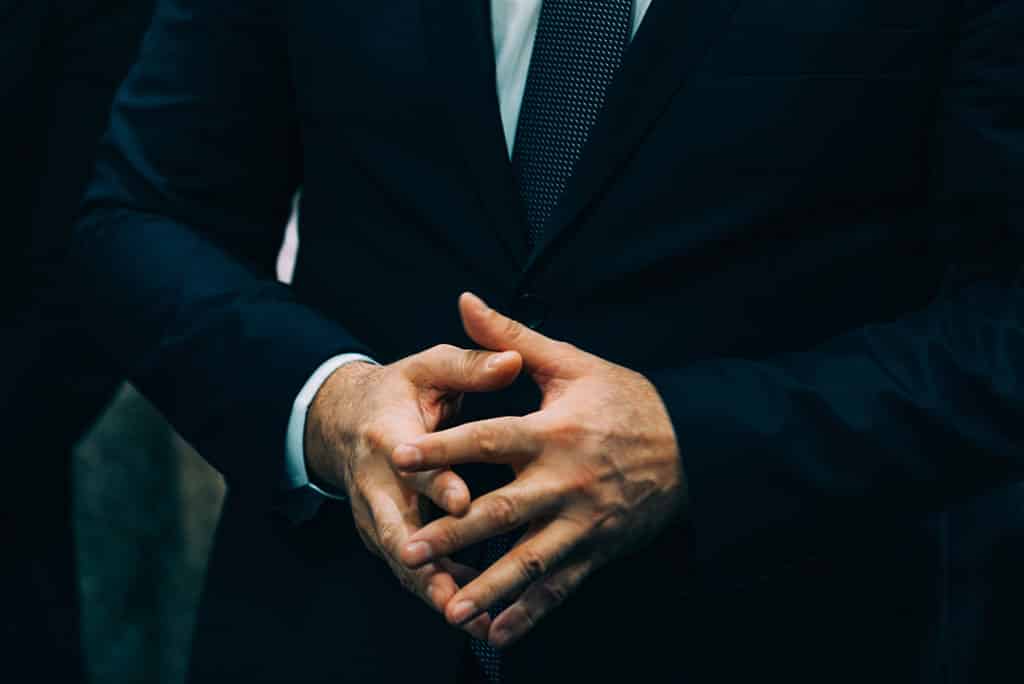 Decisions made in the C-Suite have far reaching impact and implications within the organisation. As a HR leader, the ability to communicate your ideas effectively in this environment is essential in gaining buy-in to your ideas, influencing decision making and reinforcing your role as a trusted advisor. But with CEO's spending, on average, 72 per cent of their total work time in meetings – according to a 2018 Harvard Business School study on How CEOs Manage Time – the ability to cut through the noise and get your message heard is becoming increasingly difficult.
If you're preparing to deliver a presentation to your CEO, board or C-Suite ensure that you aren't missing three important ingredients.
Clear Intent 
Think about your intent before you begin to prepare your content. When your intent is clear you can be flexible and adapt to changing timeframes when the meeting agenda shifts. How could you get your intent across in three minutes, five minutes or fifteen minutes. Ambiguity is a breeding ground for complexity. When we don't know the one thing we must say, we end up focusing on all the things we could say and making it difficult for people to take anything away. Start with clarity and end with simplicity. Start with clarity in your intent by taking time to deeply understand why you are speaking and the value it delivers to the room. End with simplicity by framing your key messaging that you want people to take away in fifteen words or less.
Healthy Tension 
When you are fighting for the attention of the room, tension is what keeps people on the edge of their seat engaged in what you have to say. You can try to take people somewhere, but it's much more effective when people want to go with you. When you create tension you make people uncomfortable, and when people are uncomfortable they want to do something about it. Three ways you can create healthy tension include:
Raise the level of pain – Highlight the problems so your audience wants to change something. If you have a practical solution, take time to help people understand the real problem.
Raise the level of curiosity – Highlight the questions so your audience wants to know something. If you want to educate people or give people an answer, then start by helping them ask the right question.
Raise the level of expectation – Highlight the vision so audience wants to be something. If you want to take people somewhere, paint a picture of what the future could look like if they decide to listen and contrast it with their current reality.
Balanced Perspective 
The scientific research may have long since busted the myth of left brain vs right brain thinking, but when it comes to communicating a message or idea, we all still typically lean toward to one of these as our communication style preference. The problem is that our preference won't always resonate with everyone in the room. If you prefer to focus on detailed analysis, you may disengage the people in the room who want to hear context. If you love telling stories, you may end up losing people who are interested only in the facts. If you spend all your time sharing your abstract ideas, you will frustrate people crying out for practical learning.
While the C-Suite environment typically leans left in decision making – relying on the data and numbers – it's important to remember that not everyone in the room engages this way. A great presenter acts like a translator, taking the data and bringing out insights and stories that connect with both the head and the heart.
In organisations that are information rich people are increasingly becoming attention poor. Every time you stand up to speak you are competing for a piece of this attention. To compete successfully you must do something that cuts through the noise and stands out. While there are many things that you can do, ensure that you don't overlook these three important ingredients.
---
Written by Shane Michael Hatton.
Have you read?
# Best CEOs In The World 2019: Most Influential Chief Executives.
# World's Best Countries To Invest In Or Do Business For 2019.
# Countries With The Best Quality of Life, 2019.
# Most Startup Friendly Countries In The World.
---
Add CEOWORLD magazine to your Google News feed.
---
Follow CEOWORLD magazine headlines on:
Google News
,
LinkedIn
,
Twitter
, and
Facebook
.
---
Thank you for supporting our journalism. Subscribe here.
---
For media queries, please contact:
info@ceoworld.biz
---