Top 5 Travel Destinations For Beer Enthusiasts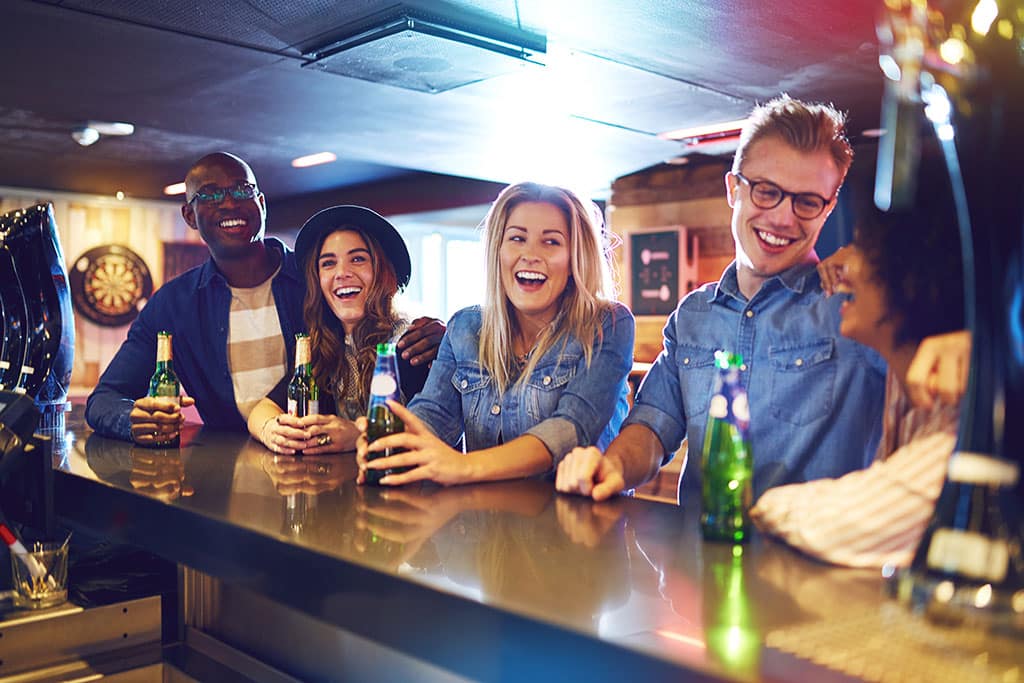 Beer is possibly the most versatile drink in existence, with the loosest of constraints on it. That allows there to be innumerable varieties of beer, each with its own kind of twists and flavours. And of course, that allows for a lot of local microbreweries and bars to come up with their own special brews.
For a beer enthusiast, travelling is a way to find out about, and try, new beers, and it is an amazing experience to taste a beer so good that it ends up becoming your favourite. With that in mind, following are top 5 travel destinations for beer enthusiasts to explore!
Amsterdam, Netherlands
Amsterdam is a beautiful city, with all its tree lined avenues, cobblestoned roads, and wonderful canals. The Dutch capital is also famous for the vast variety of beer it offers, ranging from light, summery white beers to strong, dark ales. Amsterdam is an absolute must to visit for any beer enthusiast. Amsterdam houses many pubs which brew their own beer, so there shouldn't be an issue finding the kind of beer that sits right with you. And with the wondrous scenery to match, a trip to Amsterdam is surely going to be an amazing experience for every beeraholic.
Dublin, Ireland
Ireland is home to Guinness, one of the best dark ales mass produced in the world. There are wonderful guided tours of the Guinness Brewery, which take you through the place's history and the process of brewing the perfect pint. But if you fancy something a little more local, the Irish are known for their love of beers and whiskey, and you'll find many old, even medieval and well-preserved taverns, or modern pubs and microbreweries, all with their own ales to choose from. And the Irish make great drinking buddies. A trip to Ireland will definitely be a trip worth remembering. Don't forget to take pictures, as there is a possibility you end up drinking way too much and not remembering a thing the day after!
Munich, Germany
The Germans are well known for the quality of their beer, and their love for it! Munich, however, is special even among that. Munich plays host to Oktoberfest, a weeklong festival that celebrates beer, Bavarian food, and German sausages. It can get a little expensive, but an entire festival celebrating beer should be on every beer enthusiast's bucket list. Even if you visit during the off season, you'll find many great local pubs with some truly amazing brews. Munich has some of the finest dark ales in the world, and the local cuisine levels up your overall experience! Visit during the Oktoberfest and you'll find a huge gathering of beer lovers; visit in the off season and you'll find a beautiful city with great local cuisine and drinks. Any time spent in Munich is going to be a good time for a beer enthusiast!
Bruges, Belgium
The Belgians are famous for their whit beer, with some of our favourite mass-produced brands of whit like Stella Artois and Hoegaarden, originating from this very place. That's not all there is to it, though. Bruges is the most well-preserved medieval town. With long, winding canals, cobblestoned streets, and ancient structures, the whole place has almost a fairytale-like feeling. The town has a few famous pubs, and most of them serve a variety of whit beers. Bruges is going to be a treat for not only beer enthusiasts, but history and architecture enthusiasts too!
Bengaluru,  India
India is a growing and exciting market for all kinds of liquors, and some truly amazing drinks have been produced here. There has been a recent swell of mass produced, indigenous beer brands and newly opened breweries in Bangalore, one of the best cities to have beer in India. Some of the most exotic and flavorful beers is available in this city, and it is significantly cheaper than many other places! Bengaluru is the place to be if you are looking for beer in India!
Now when we have listed out top 5 travel destinations for beer enthusiasts, pick one suitable place for you and make a trip of a lifetime! Don't skip on trying various flavors and textures of beer, while you are at it!
---
Have you read?
# Top 500 Best Universities In The World For 2019.
# World's Top 50 Universities For Medicine And Health Science Degrees, 2019.
# World's Top 50 Universities For Life Science Degrees, 2019.
# World's Top 50 Universities For Physical Science Degrees, 2019.
Track Latest News Live on CEOWORLD magazine and get news updates from the United States and around the world. The views expressed are those of the author and are not necessarily those of the CEOWORLD magazine.
Follow CEOWORLD magazine headlines on:
Google News
,
LinkedIn
,
Twitter
, and
Facebook
.
Thank you for supporting our journalism. Subscribe here.
For media queries, please contact:
info@ceoworld.biz