5 Tips on Transitioning from Your Role as CEO to Being a Business Owner
Do you know that the majority of CEOs on the market right now aren't business owners? Today's best CEOs rely on their experience and expertise in business management and engineering to perform well in their role as the head of corporations. Many of them started their career as a low-level employee of a company, but only a handful founded their own business.
This is exactly why not all CEOs are just as successful when starting their own ventures. Creating and growing a business from scratch is a lot more challenging than managing a large corporation in several ways. For starters, you have very limited resources to work with, which limits your ability to be flexible on the market.
If you are thinking about starting your own business, then getting to know the challenges to come and preparing yourself for them is essential. In this article, we are going to talk about the top five tips to keep in mind when transitioning from your current role as a CEO of a big corporation to starting (and running) your own business.
Go Back to Learning the Basics
There is nothing wrong with spending time learning about the basics of starting a business. In fact, learning is one of the best ways to spend your time before you become a new business owner. For example, you can learn more about the type or organization or entity you should use.
What is an LLC? This is a basic question that is worth exploring. An LLC is a form of business entity that protects owners from excessive risks. LLC gives business owners the most flexibility and security when it comes to things like regulations and taxation. For more information, check this article from HowToStartanLLC.com titled What is a Limited Liability Company?.
After answering the question "what is an LLC?" you can decide whether to go with this form of business structure or other forms like sole proprietorship and general partnership. The decision you make on this will dictate the future of your business for years to come.
Work on Your Product Ideas
Entering the market is something you want to do with a mature product idea. In fact, you want to start your business and begin operations once the product idea is mature enough to develop. Fortunately, you have more resources at your disposal when it comes to product development.
For instance, you can work with a third-party product development company to help bring your product ideas to life. The product developers will work with you every step of the way, from defining a clear concept for the product to creating prototypes and conducting testing.
This is also a process you can tackle on your own if you want to be a part of the whole process. With technologies like 3D printing and rapid prototyping as accessible as they are today, you will have no trouble at all working on iterations until the product is ready for the market.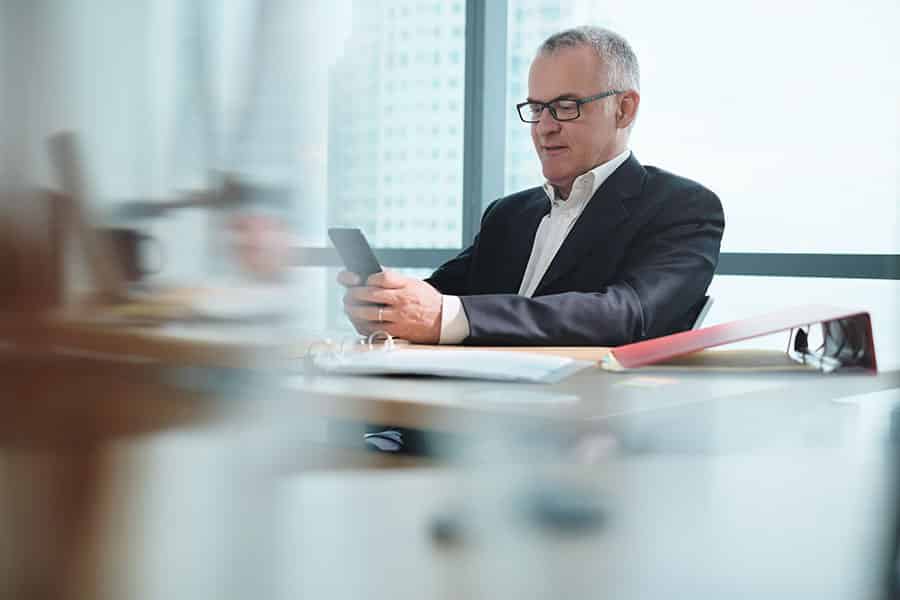 Be More Hands-On
As a CEO, you are positioned to be less involved in the day-to-day operations of the company and more focused on the strategic side of things. Micromanaging isn't something you want to do, mainly because there are so many – too many – things to handle once you start managing every detail.
As a business owner, however, you are required to be very, VERY involved. You want to be more hands-on with your management approach, particularly during the early days of your business. Setting up workflows, building a new culture, and getting the business itself off the ground will require your active participation.
If you cannot handle everything on your own, or you want to continue working as a CEO while developing the business, it is also a good idea to find a partner that shares your vision. A partner can help offload some of the day-to-day tasks of setting up a new business, allowing you to focus on the bigger picture.
Plan for Success
Planning is a big part of starting a new business. While you can choose to enter the market with a gung-ho attitude, you have a much better chance of succeeding if you have a clear plan in mind. To start formulating that plan for success, you need to begin with understanding your customers.
Choose a market segment (or several segments) that you want to prioritize on based on your product ideas. Take your time and understand customers in those market segments carefully. Find out more about what they expect from products and services, how you need to position your brand, and other details about their expectations.
The more you understand the market, the more refined your business plan will be. Having a clear business plan isn't just useful for identifying how the business should operate too. A clear business plan is your best weapon for getting the funding you need to start.
Secure Funding
That actually brings us to the last tip, which is securing funding. Securing funding from the new business venture is something that can be done in different ways. You can use your own money to get the business going, invite potential partners to fund the business with you, or rely on financial institutions for support.
That last part requires you to have a clear business plan. Having a stellar credit history as a professional is also a huge plus; your business doesn't have a credit score yet, so banks and potential lenders will be looking into your personal finances to measure your risk factor.
Funding helps you maintain a healthy cash flow from the start. Even with a huge funding in hand, you also want to keep your overhead costs at a minimum for as long as possible. Staying lean and operating as a startup is the way to go in today's competitive market, since you will be able to run an efficient operation with ease.
These five tips will help you transition from your role as a CEO to becoming a business owner seamlessly. When the business is running and you are ready to be more hands-on, you can further transition into a new role as a full-time business owner and CEO of your own company.
---
Have you read?
# Don't Play The Busy-ness Game. Here's Why More Effort Doesn't Equal Better Results by Lynne Cazaly.
# Connection Before Content: How The Process Communication Model Can Help Your Team Thrive by Jeff King.
# Engage Your Stakeholders Through Sustainability Efforts by Alon Geva.
# Top 5 Places In The World For Heavenly Coffee Experience.
---
Add CEOWORLD magazine to your Google News feed.
---
Follow CEOWORLD magazine headlines on:
Google News
,
LinkedIn
,
Twitter
, and
Facebook
.
---
Thank you for supporting our journalism. Subscribe here.
---
For media queries, please contact:
info@ceoworld.biz
---