How to be an Empathetic Leader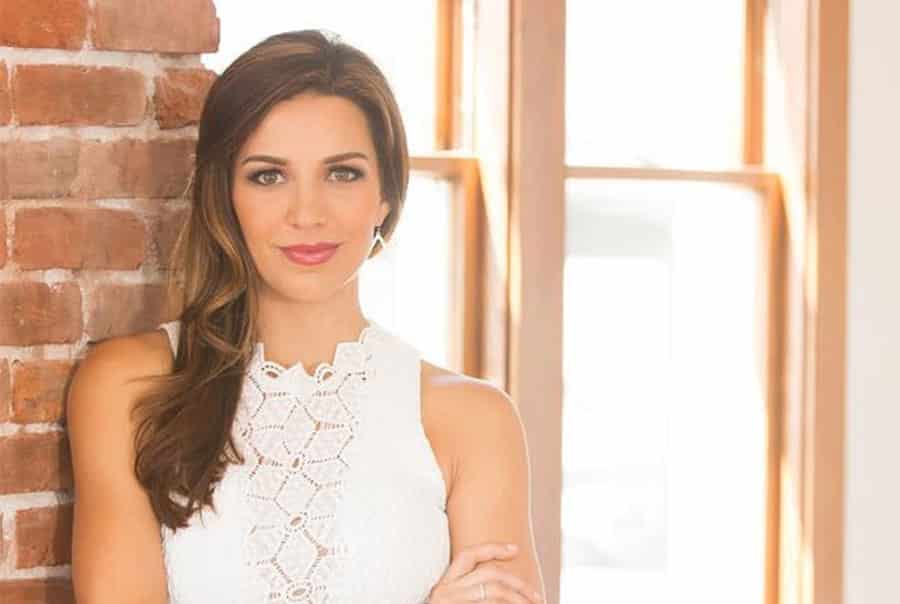 According to studies from Development Dimensions International (DDI), empathy is the single most desirable trait in an effective leader. When people feel like they are valued, like they are part of something, they are happier and more engaged in their work, which leads to better outcomes for both people and organizations.
The problem is, empathy can be a hard thing to pinpoint. 92 percent of CEOs claim their organization is empathetic, according to the 2018 State of the Workplace Empathy study by Businessolver. However, only 50 percent of employees reported to the same study that their CEO is empathetic. That's a pretty big disconnect.
Many people believe they are empathetic, and most people can be, to certain degrees and in certain scenarios. But unfortunately most of us are not automatically able to do the kind of work that lets us actively focus on and improve our empathy. It's not a lack of wanting to practice empathy but rather a lack of the necessary tools and opportunities. It's telling that 45 percent of CEOs in 2018 reported they had difficulty demonstrating empathy in their day-to-day working life. Without that conscious effort and practice it can be easy to let those "soft skills" slip.
My own experience is a perfect example of this. Even as a young person, I have always considered empathy one of my core values. It was something I prided myself on and made consistent efforts to improve in my personal life. But when it came to applying that in my professional life, I was not immediately successful.
I began my career in financial services at a male-dominated firm and as a top sales performer in my organization, I was soon tasked with mentoring junior colleagues and ideally, passing on the skills that had driven my own achievements.
But it didn't work out that way. Not a single one of my trainees lasted longer than a year.
Without any negative feedback from my supervisors, I blamed the fail rate on other external factors, but my own health and happiness at my job began to decline. I knew something wasn't right, but I didn't have the real reason revealed to me until a few years later, when I attended a conference for emerging female leaders.
On the day when several brave volunteers got up to have their elevator pitches evaluated by the group, I noticed the facilitator of the event provided feedback to each participant in a very specific way. She would say,
"I loved when you said _____."
"I would love to see more of _____."
The simple act of providing positive feedback first, and then framing critique in a helpful, encouraging manner, not only let the presenter be more open to feedback, but it also fostered further discussion among the group. She got more ideas and left the stage feeling empowered and excited about the steps she was about to take to improve her pitch.
It was an eye opening moment for me. As many young women in business will tell you, it's easy to feel like we have to take on traditionally "masculine" traits in order to be taken seriously at work. I realized I had always modeled my feedback style on those of my mostly male colleagues. In my performance evaluations I was direct and blunt about why I felt they were not succeeding as quickly as they would like and it would pretty much shut the other person down. I had most likely discouraged many of them, when what I should have done was inspire them to keep going by practicing my own core value of empathy.
When I returned from the conference, I immediately changed my tactics when providing feedback as a leader and saw instant benefits. People would walk away from our meetings feeling acknowledged for what they were doing well, but also knew exactly what they could improve. That same month I hired a full-time executive assistant who stayed with us for two years before leaving due to a relocation with her family. It worked!
Empathy is all about connection. Connecting with others enables you to see things from different perspectives, and understand how their contexts inform their actions and reactions.
But connecting with others isn't always easy or automatic. Connecting with people who are different from you can be challenging; it takes a while to overcome similarity bias and learn to establish trust and psychological safety with new people. That's why, at its core, empathy is also about inclusion.
Becoming an empathetic person, or leader, is about practicing many skills, but my biggest piece of advice to CEOs is to remember one of the most significant things that connects us as humans – storytelling. Telling and listening to stories is the fastest way for two people to come together, to begin identifying commonalities and breaking down the barriers that may exist because of their differences.
Neuroscientists and psychologists say that when we hear stories and experience emotions from those stories, they trigger "warm fuzzy" chemicals like dopamine to be released in our brains. Dopamine is not just an emotion regulator; it also aids in memory and recall. That physiological response in the brain, both the ability to remember a story and the emotions attached to it, are responsible for human connection.
As a leader, you should harness the power of stories, and use your own authentic experience as a basis for sharing and connecting without judgment. And it's vital that you share; telling your story first will make others feel safe telling theirs, and that's the only way the connection can happen. You can leverage stories in your weekly team meetings, before a presentation, while hosting events, fireside chats and the like.
If you need help crafting a story, use the SHARE model to help you include all the elements you need to resonate with other people.
S: Situation – Set the scene. What is the context?
H: Hindrance – What is the key challenge?
A: Action – What did you do to address the challenge?
R: Result – What was the outcome of your actions?
E: Evaluation – What did you learn from the experience?
It's so simple and it can be applied to any kind of story. It can be as basic as an issue with a client or it can be as personal as you feel comfortable. You can SHARE it with your team as well. Anyone can use this model to help them tell stories from a place of empowerment.
As I said before, empathy isn't a single skill—it's a core value, and it comprises multiple skills that you as a leader have to prioritize and practice. If the structure of your organization doesn't allow you to practice those skills, then change it and establish those spaces for yourself. Empathy has been shown to improve everything from creativity and productivity to talent retention to the actual financial value of organizations, so, as CEO, it's not just a good idea to be an empathetic leader; it's necessary.
---
Written by Shavon Lindley.
Have you read?
# World's Best Hospitality And Hotel Management Schools, 2019.
# Best Law Schools In The World, 2019.
# Best Performing Arts Schools In The World, 2019.
# World's Top 100 Most Successful Unicorns, 2019.
# Best Cities In The World For Shopping In 2019.
---
Track Latest News Live on CEOWORLD magazine and get news updates from the United States and around the world. The views expressed are those of the author and are not necessarily those of the CEOWORLD magazine.
Follow CEOWORLD magazine headlines on:
Google News
,
LinkedIn
,
Twitter
, and
Facebook
.
Thank you for supporting our journalism. Subscribe here.
For media queries, please contact:
info@ceoworld.biz