Ranked: The Best (And Worst) Countries To Be LGBT In Europe?
Malta is the most friendly country in Europe for LGBT+ people, that's according to a brand new study that outlines the best countries for LGBT community. Azerbaijan, Turkey, and Armenia have the most restrictive LGBT+ equality laws and policies in Europe, while Malta, Belgium, and Luxembourg are at the other end of the scale and ranked top.
Called Rainbow Europe, the study was campaign group ILGA-Europe, and looked at several 69 key factors in every country in Europe, including equality and non-discrimination; family; hate crime and hate speech; legal gender recognition and bodily integrity; civil society space; and asylum.
Malta
Belgium
Luxembourg
Finland
Denmark
Norway
ortugal
France
United Kingdom
Sweden
Spain
Netherlands
Austria
Greece
Germany
Croatia
Ireland
Iceland
Hungary
Slovenia
Estonia
Montenegro
Bosnia & Herzegovina
Albania
Georgia
Slovakia
Switzerland
Kosovo
Andorra
Serbia
Czech Republic
Lithuania
Cyprus
North Macedonia
Italy
Ukraine
Romania
Bulgaria
Poland
Latvia
Moldova
Liechtenstein
Belarus
San Marino
Monaco
Russia
Armenia
Turkey
Azerbaijan
The Top 10 most LGBT-friendly countries in Europe, 2019.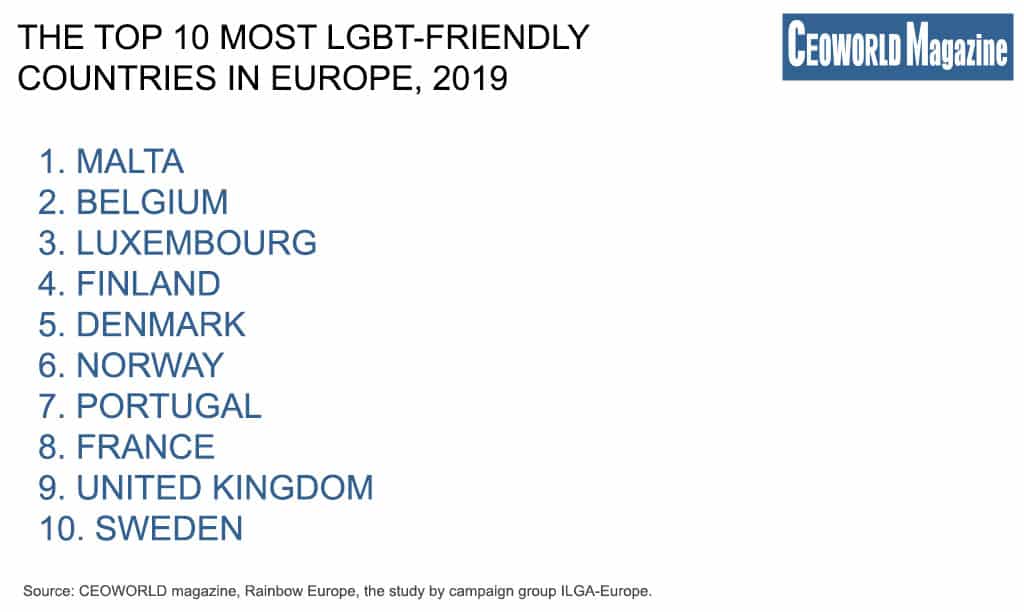 The Top 10 least LGBT-friendly countries in Europe, 2019.
1. Azerbaijan
2. Turkey
3. Armenia
4. Russia
5. Monaco
6. San Marino
7. Belarus
8. Liechtenstein
9. Moldova
10. Latvia
Full list: The Best (And Worst) Countries To Be LGBT In Europe?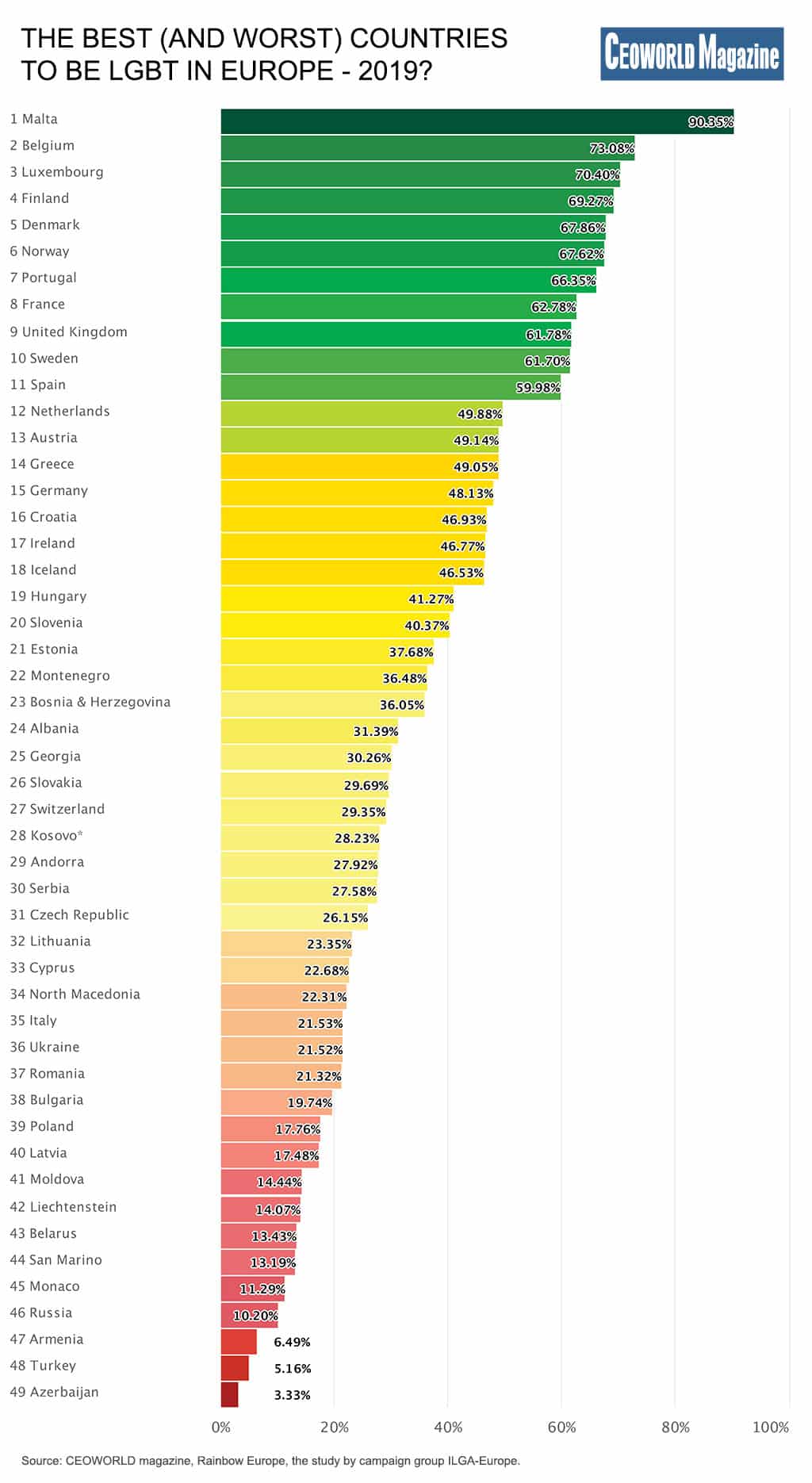 ---
Have you read?
# Richest Women In The United States For 2018: 55 Female Billionaires.
# Top 20 Richest Sports Team Owners In The World, 2018.
# The 100 Most Influential People In History.
# Top CEOs And Business Leaders On Twitter: You Should Be Following.
Respond