'Fix It In 5' By Carl Gould Is A Useful Read For New-Age Entrepreneurs
In a world where the sky's the limit, a lot of people are taking the self-defining route of becoming an entrepreneur. This idea is undoubtedly highly appealing but at the same time, it brings its own set of challenges and complications. Statistics have revealed that only 80% of businesses survive through the first year. Luckily, numerous veteran businessmen have shared their experience with the new-age entrepreneurs so that they may learn from the crucial knowledge being provided and tweak their approaches accordingly.  Carl Gould, the writer of 'Fix It in 5,' is one such eminent personality, who is nothing short of a mentor-figure for aspiring businessmen.
Carl is truly a self-made man and certainly fits the profile to advise the next wave of entrepreneurs. He has written multiple books on the subject and in his latest Internet radio podcast 'Quit and Get Rich: Fix It in 5,' he explores how businesses can address and solve their problems with the utmost ease and minimal effort.
'Fix it in 5' is a must-read for everyone who is looking to become their own boss and take up the exciting path of entrepreneurship. It focuses on the different problems that budding entrepreneurs are likely to face in their businesses and explains how they can handle the same efficiently without wasting a lot of time. Gould shares his experience, knowledge, and insights on how one can effectively navigate through the tricky hurdles of the business in this book. Ultimately, it aims to bring a paradigm shift from the traditional approach of spending hours on fixing a problem by presenting valuable insights that can resolve a business problem in under five minutes.
Gould also conducts the Quit & Get Rich podcast with Karl Gibbons – another serial entrepreneur with four multi-million dollar businesses to his name till date. Years of business acumen is summed up and shared with listeners, entrepreneurs, and businesspersons across the United States in this podcast. Together, they strive to help businesses thrive and excel in today's competitive market by offering suggestions, inputs, and guidance on how to grow and maintain momentum. They go on air every Wednesday on the W4CY Radio with popular segments like HyperGrowth Daily and Fix It in 5.
A more compelling case to read the book can be made by looking at Carl's journey. One that began in the 1990s when he started his company named Outdoor Imaging, building upscale houses in New Jersey. A few years later, following the massive success of the company, Gould sold his business to another interested party and invested the funds in his subsequent ventures.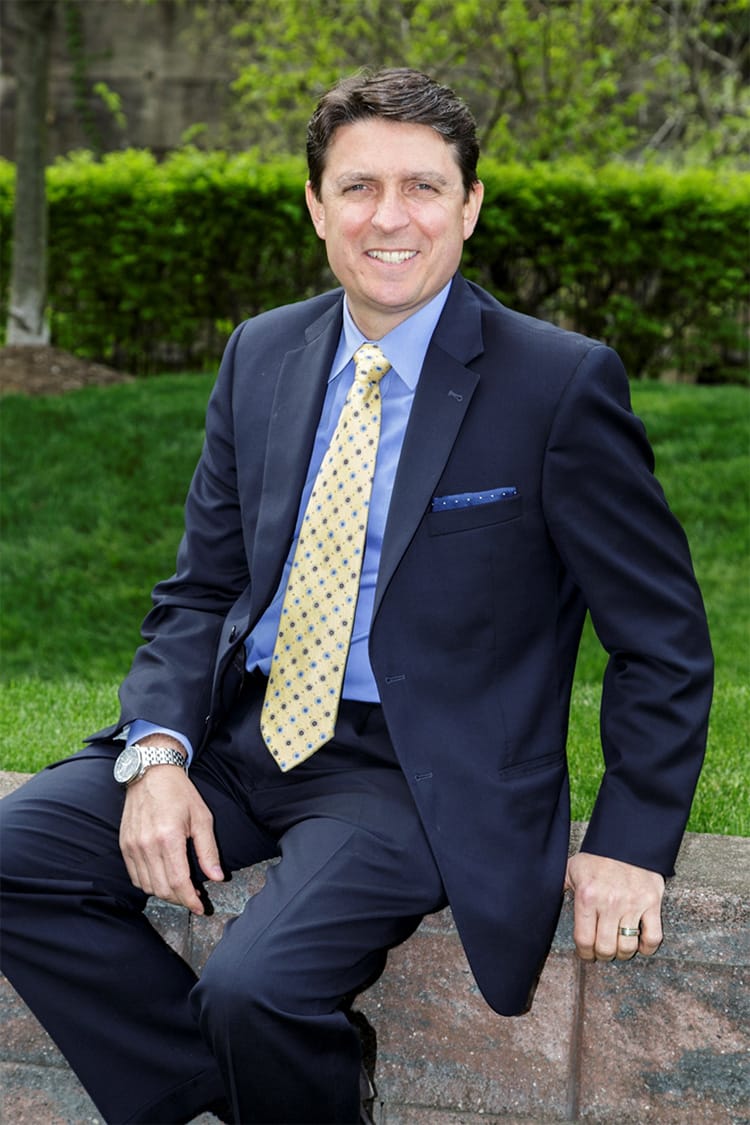 The reason behind this, move as Carl later stated, was for him to become a businessman and not an operator. He was encouraged by the idea of him running the business and not the other way around. With some mentor-ship and guidance, the University of Delaware of alumni managed to leave his business on the auto-pilot mode and moved on to explore other avenues.
The end result? By the age of 40, Carl created three multimillion-dollar businesses and made a name for himself in the entrepreneur world. In a bid to help others across the world achieve the same kind of success in their ventures, he started 7 Stage Advisors – one of the most prominent business mentoring organizations on the planet. The company specializes in helping businesses grow to the next level and sustaining that growth.
Through this one-of-its-kind company, Carl mentored the launch of 5,000 business in more than 35 countries. He has also worked with several major entities like Walgreens, Walmart, the US Army, IBM, McGraw-Hill, among others. Carl's entrepreneurial expertise has been received with a lot of appreciation across the globe – an astounding feat which inspired him to train over 7,000 business coaches and mentors. His ideologies and recipes for success have been adopted by many leading businesses in the world.
In addition to this, Carl has also become the No. 1 Best Seller on Amazon for his work 'Biz Dev Done Right.' His other published works include 'Blueprint for Success' and 'The 7 Stages of Small Business Success' – two of the most revered books written by him.  He has featured on The Wall Street Journal, Fox News, Money Matters Radio, ABC News, and has also spoken at numerous international conferences, guest lectures, and talk shows.
7 Stage Advisors has proven itself to be a trendsetter, a much-needed beacon of light for businesses to thrive and weather the storm. Just last year, Gould was felicitated  as the Entrepreneur of the Year at the 2018 International Business Awards. There is no doubt that Carl Gould is a man who understands the art of doing business to the fullest, and reading his books will certainly prove to be beneficial for new-age entrepreneurs.
---
Have you read?
# Is True Employee Engagement the New Leadership Mindset by Vicki Brackett.
# Why appealing to employee motivations builds an empowered workforce by Tony Holmwood.
# The 30 Most Religious Places in the World, 2019.
# Most Family-Friendly Countries In Europe, 2019.
# Ranked: Least Peaceful Countries In The World, 2019.
---
Add CEOWORLD magazine to your Google News feed.
---
Follow CEOWORLD magazine headlines on:
Google News
,
LinkedIn
,
Twitter
, and
Facebook
.
---
Thank you for supporting our journalism. Subscribe here.
---
For media queries, please contact:
info@ceoworld.biz
---