Parenting Mistakes You Should Avoid As A Parent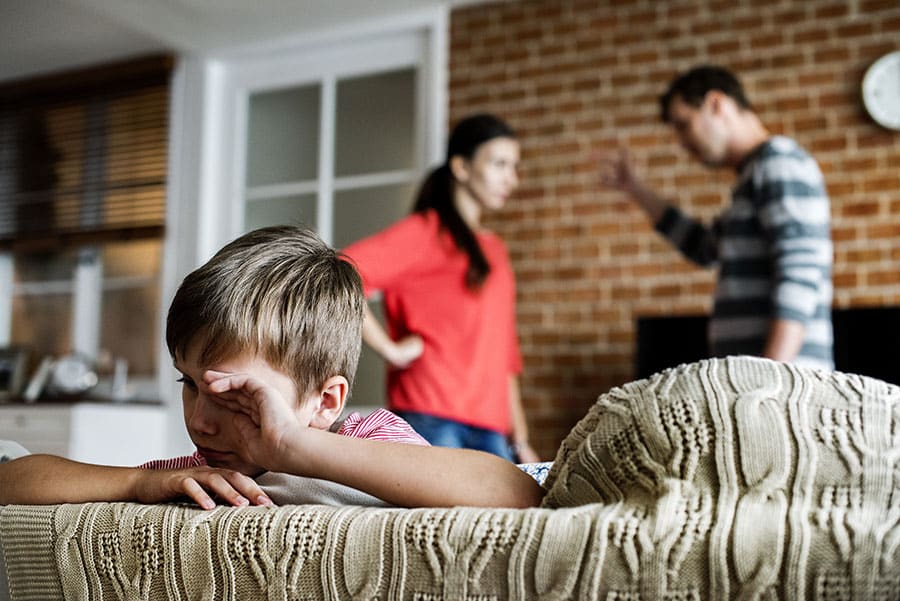 Parenting is one of the most difficult tasks in this world. You never know which words of yours can affect your child in which way. You need to be very cautious while treating your child. There is a long list of mistakes generally parents commit which needs to be avoided. We have compiled a small of general mistakes that you, as a parent, shall avoid:-
Comparing with their counterparts
This is the most common mistake parents generally commit. They need to understand that every child is unique in his own way. Comparing his grades with his batchmates won't help to improve the same, rather it will adversely affect his self-confidence. Every child has some talent. Instead of comparing, the parents need to find out their child's specialty and let it prosper.
Forced desires
Every parent has some expectations from their children. It holds good only until their child possesses the capability and interest to fulfill the same. There is a stringent NO to force their desires on their children, especially in the case of career selection. In fact, parents should explore their children's talent and let them follow their dreams.
Fighting with your partner in front of your kids
Kids learn what they perceive, especially at an early age. They find their role model in you. So, you need to behave accordingly. A regular fight with your partner may adversely affect your kids' mental health, which may last forever in their behavior.
Not letting them enjoy
Trapping the kids in the world of books and not letting them enjoy their childhood is again a great mistake that parents commit. They must think that childhood comes just once and it flies quickly. They won't even realize when their kids turn out to be grown up. In fact, they too shall enjoy and relive their childhood with them.
Over-pampering
Every kid needs to be pampered but you make sure, you don't overly pamper him. This will make him over-confident and impose an unfair superior feeling over his counterparts. This way, such overly pampered kids don't realize and accept their mistakes and become arrogant if someone else makes them realize the same. Hiding your child's mistakes will induce him to commit bigger mistakes in the future. For turning out to be a better person, a child should know his mistakes and learn from them.
Over-controlling is dangerous
Nobody wants to be controlled by anybody whether it's boss at the workplace, teachers at school or parents at home. Kids, especially teenagers, get frustrated when their parents try to control them. Parents shall handle such conditions calmly and try to befriend them. This is the only method by which kids can discuss their problems without hesitation.
Let them keep learning
People learn from their mistakes and so do kids. They do, fall and learn. This doesn't mean that you shall stop them from doing new things, exploring their small world, and shielding them all the time. Yes, you shall guide them and ensure their safety but let them do what they want. Kids learn from what they perceive.
Screaming and/or beating the kids
It's the parents' duty to rectify their kids' mistakes and to guide them but without any physical or verbal abuse. Your words and acts do affect their innocent minds and cause them emotional harm a big way. Yes, you need to make them realize their flaws but politely. Shouting at and beating them would do no good but adversely affect your relationship with them.
Try to connect with them
You shall discuss with your kids about their teachers, friends, homework, projects, competitions, and co-curricular activities running in school. In short, you shall discuss their school life with them. This way, they'll connect with you more and feel comfortable to share with you if anything bothers them at school.
Parenting style: The term parenting style was actually coined by child development psychologist Diana Baumrind in the 1960s, when she determined that there were four distinct (and quite different) approaches to raising kids after observing preschoolers and conducting research at the University of California, Berkeley. They are:
Authoritarian
Authoritative
Permissive
Uninvolved
---
Have you read?
# World's Best Countries To Invest In Or Do Business.
# Countries With The Best Quality of Life, 2019.
# Most Startup Friendly Countries In The World.
# The World's Safest Cities Ranking.
---
Add CEOWORLD magazine to your Google News feed.
---
Follow CEOWORLD magazine headlines on:
Google News
,
LinkedIn
,
Twitter
, and
Facebook
.
---
Thank you for supporting our journalism. Subscribe here.
---
For media queries, please contact:
info@ceoworld.biz
---