Revealed: The World's Top 10 Most Populous Countries In 2020-2100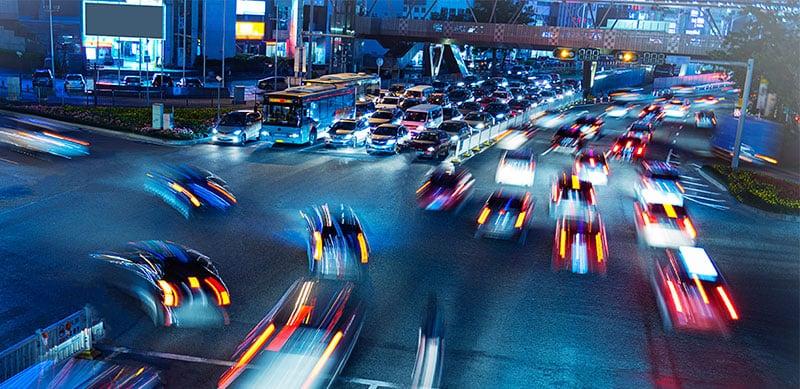 With nearly 1.5 billion inhabitants, India will emerge as the most populous country in the world in 2017, overtaking China, according to United Nations population data. The world's population is projected to increase by another 2 billion people by 2050 — from 7.7 billion currently to 9.7 billion in 2050, and, by the end of the century, the planet will have to sustain around 11 billion.
China, with 1.43 billion people in 2019, and India, with 1.37 billion, have long been the two most populous countries of the world, comprising 19 and 18 percent, respectively, of the global total in 2019.
Dynamic Shifts: In China, the population is expected to shrink by as much as 2.2% or 31.4 million by 2050, while the population of India is projected to grow by 273 million. Following the India-China re-ordering in 2027, the ranking of the five largest countries is projected to remain the same until the end of the century.
Most of Europe is shrinking and by the end of the century, it's expected to decrease by 120 million inhabitants, from close to 750 million today to about 630 million. Italy alone is likely to drop by 20 million inhabitants and Germany by nine million. The United Kingdom is the main European exception. It is expected to increase its population by 10 million people.
The World's Top 10 Most Populous Countries In 2020
China: 1.44 billion
India: 1.38 billion
United States: 331 million
Indonesia: 274 million
Pakistan: 221 million
Brazil: 213 million
Nigeria: 206 million
Bangladesh: 165 million
Russia: 146 million
Mexico: 129 million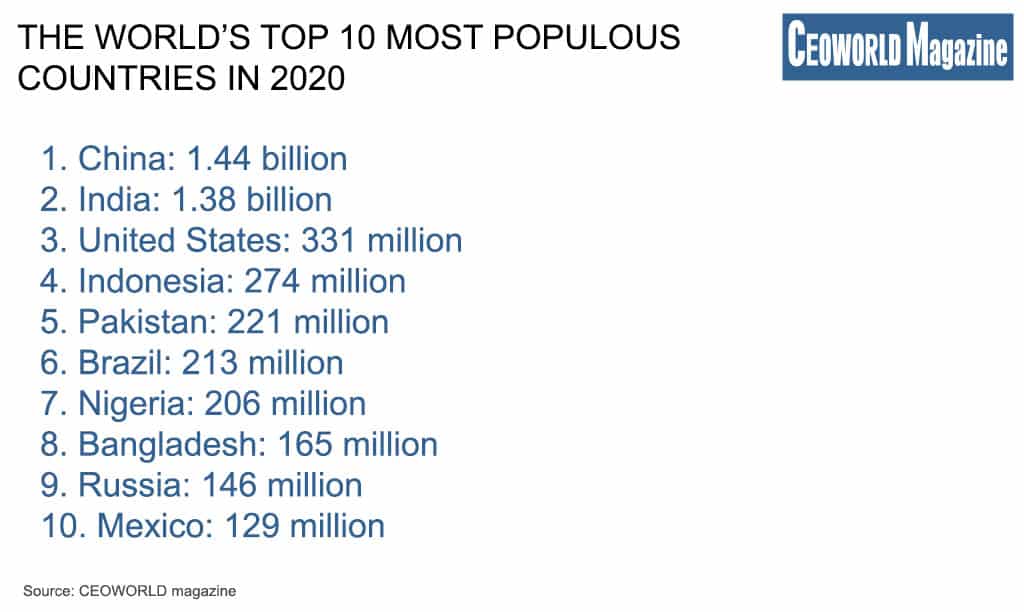 Most Populous (2100) — India is projected to remain the most populous country with nearly 1.45 billion inhabitants, followed by China at 1.07 billion, Nigeria with 733 million, the United States with 434 million, and Pakistan with an estimated population of 403 million.
The World's Top 10 Most Populous Countries In 2100
India: 1.45 billion
China: 1.07 billion
Nigeria: 733 million
United States: 434 million
Pakistan: 403 million
DR Congo: 362 million
Indonesia: 321 million
Ethiopia: 294 million
Tanzania: 286 million
Egypt: 225 million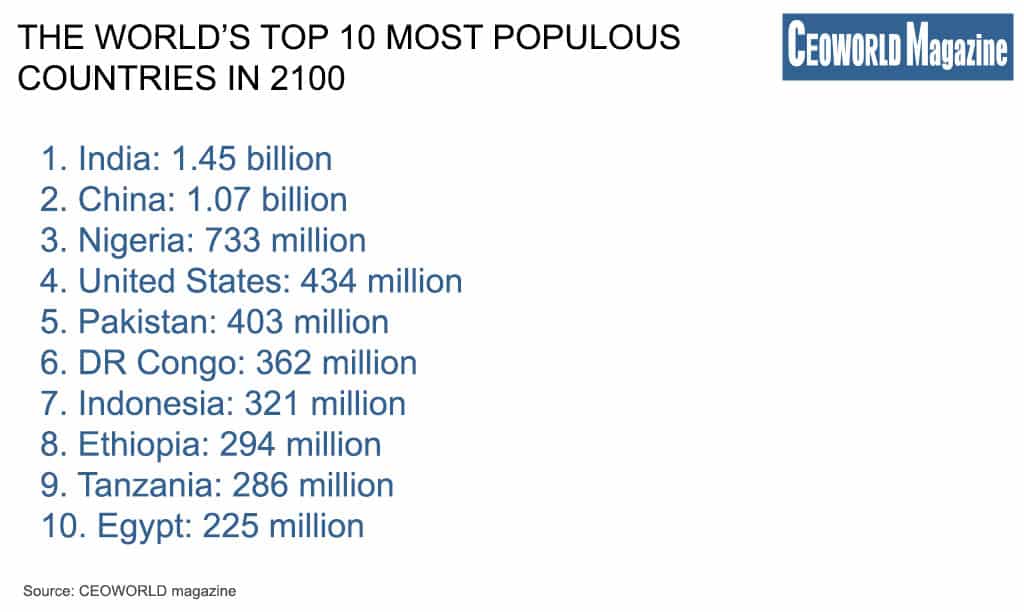 ---
Have you read
# The 100 Most Influential People In History.
# Top CEOs And Business Leaders On Twitter: You Should Be Following.
# Must Read Books Recommended By Billionaires.
# The World's Top 20 Most Charitable Billionaires.
# Richest Families In The World, 2018.