5 Myths About Solo Traveling Debunked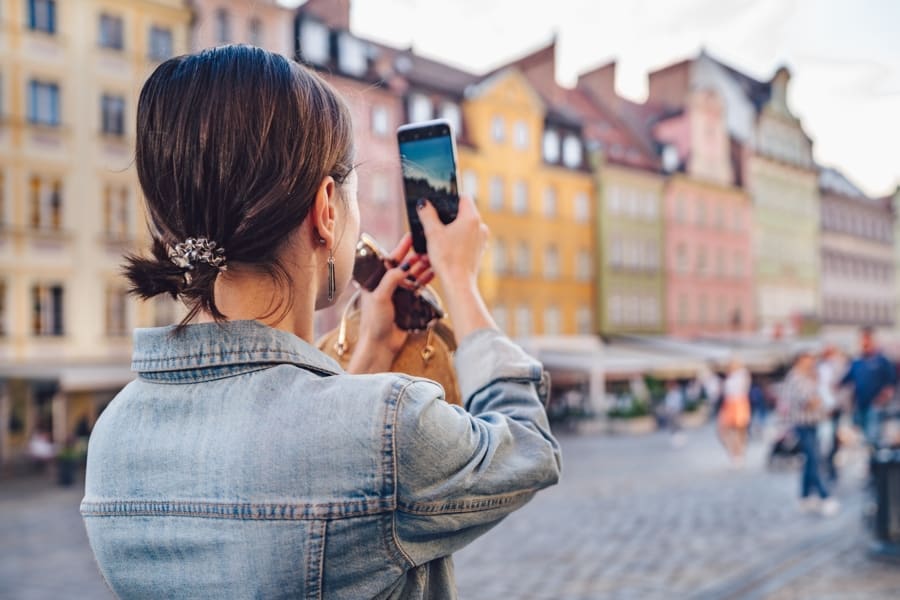 Solo traveling is one of the most enriching experiences in life. An experience as unique as this empowers you to take a whole new road to gain independence and a fresh perspective on life. Quite contrary to commonly-held beliefs, solo travelling is not for the depressed and singles. It is a solo adventure which you take to develop a new taste about life.
I do not know about your country, but in mine, solo travel is not very positively considered. While there are a few legitimate concerns with respect to this rejection, the other concerns are purely founded on ill-based misconceptions usually covered under "is there anything wrong with you?" category. This being said, solo travel is gaining currency here and in the other parts of the world—because it is that good!
In this post, I want to enlighten you about 5 misconceptions or myths about solo travelling which require immediate disposal. Upon complete rejection of these myths, you should get a fresh outlook on what it means to travel solo and what it does not.
It is not about being lonely
Know the basic difference between the two often interchangeably used words "lonely" and "alone". Both do not have the same meanings; the former is a psychological condition whereas alone is understood as a physical absence of any other person around you. Hence, just because you are alone does not mean you are lonely.
Solo traveling is simply travelling alone. You do not take along a companion with you, as simple as that. This means you will have to take all the decisions by yourself. This certainly does not mean that you dislike the presence of a companion alongside; you just do not want to have one during travel, but you are open to meeting new people and making friends.

Ingredient is Courage
I would not say that you can totally solo travel with a meek heart because face it, solo travel can be intimidating. You are in an alien city, with only limited knowledge of how it works. Everything works distinctly in terms of almost everything: language, culture, people, politics and all. So, you must have to have some degree of courage to face the difference.
However, courage in extraordinary amounts is not needed. You just need the right amount to face the change. For example, I have known travellers who come to India and cannot bear the cultural shock. India is a drastically different country, and people can find it hard to digest. But, those who have courage, along with other emotional talents such as determination, are able to absorb the shock and participate (and enjoy) in Indian society.
This being said, you do not have to be an extrovert to solo travel. An introvert, unlike what stereotypes say, can be courageous people as well. Whether or not you are outgoing, you should know what constitutes smart travel—and this does not come from how outspoken you are, but how mindful you are.
Solo Travel is tiresome
Honestly, solo travelling is a lot of work because you end up making all decisions. But, this does not mean group travelling is not.
Actually, travelling becomes tiresome when you are not adequately prepared for the place. You might not have planned reasonably. Also, those who prefer travelling without any plans are often determined people and are mentally prepared for exigencies. In case you travelled without a plan and found it tiresome, it means that you were not mentally prepared for it.
Yes, I would agree that solo traveling means that you do not have any companion to look after you. However, this does not mean that it becomes boring or an extra burden. For many solo travellers, they enjoy the very aspect of independent decision-making because it is challenging and educative.

Are You Single?
Oh, one of the most commonly asked questions is whether you decided to travel alone because you are single or just went through a breakup. See, it could be one of the reasons, but it is not the reason for travelling solo.
People do solo travel for many reasons: Some want to experience it all by themselves; some want to get over certain circumstances in life; some want to take on adventure and see whether they are cut out for it. Believe me, the reasons are innumerable.
Girls should not travel solo
Female solo travellers are often questioned for having gone solo. Many people claim that travelling can be dangerous, and solo travel should be avoided by females.
Certainly, there are countries which maintain a poor record of female protection but that does not mean they cannot be travelled to smartly. Female travellers are as capable as male travellers to go solo, but they might end up taking extra measures with respect to certain countries.
Besides all this, the world is dangerous for all—we just happen to be ignorant about this fact.
---
Have you read?
# World's Top 50 Universities For Social Sciences Degrees, 2019.
# World's Top 50 Universities For Business And Economics Degrees, 2019.
# World's Top 50 Universities For Engineering And Technology Degrees, 2019.
# World's Top 50 Universities For Computer Science Degrees, 2019.
# World's Best Universities For Sport Science And Management In 2019.
Track Latest News Live on CEOWORLD magazine and get news updates from the United States and around the world. The views expressed are those of the author and are not necessarily those of the CEOWORLD magazine.
Follow CEOWORLD magazine headlines on:
Google News
,
LinkedIn
,
Twitter
, and
Facebook
.
Thank you for supporting our journalism. Subscribe here.
For media queries, please contact:
info@ceoworld.biz