World's Best Destinations For Music And Theatre Lovers, 2019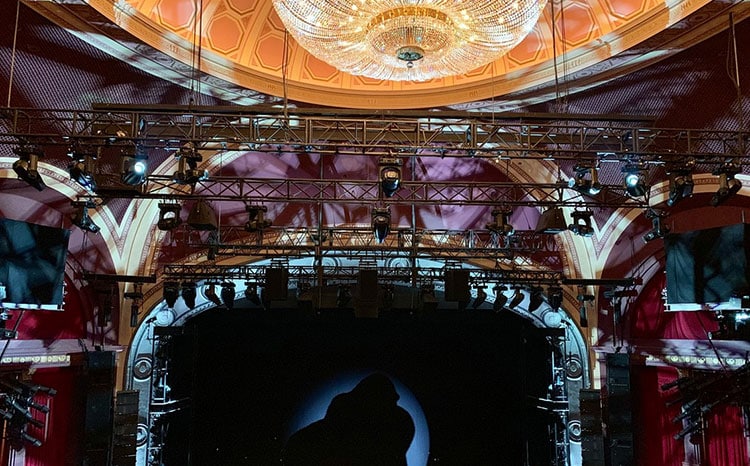 Witnessing Broadway musical on live stage is every musician's dream. It actually brings a new sense of inspiration in composing and also take the listener to an unforgettable experience. Broadway musicals are an amalgamation of brilliant music, stage play, orchestration and art direction which can be enthralling to watch.
When Broadway coupled with love for travel, such combination cannot be stopped at all!
Here are the all-time musical broadway destinations which you shouldn't miss when it comes to musical travel!
World's Best Destinations For Music Lovers, 2019
New York City, United States: The home of Broadway, also known as Broadway theatre, can be the obvious choice for witnessing a musical or a theatrical play. Midtown Manhattan's Theatre District and Lincoln Center is quite amazing to visit for the Broadway lover.
London, England, United Kingdom: London's West End theatre is one of the greatest Broadway destinations in the world. Right from classical plays of Shakespeare to the modern plays such as Charlie and the Chocolate Factory, British Broadway offers nothing but the best. Indulge in mesmerizing sound experience and visual mastery during a performance in here!

Paris, France: Visit the Theatre District which has almost 150 venues which offer consistent stage shows. Dwell into Theatre Du Chatet, Opera National De Paris, Bercy Arena, the Zenith De Paris for the unforgettable experience of Broadway.

Los Angeles, United States: The majestic metropolis is already laden with glitz and glamor and Broadway experience here is even more brilliant. Today Tix has ticketing offers for the best Broadway shows.

Las Vegas, United States: It would be surprising to see the gleaming city of gambling being a Broadway destination but there are many good reasons. Right from magic shows, Britney Spears to Cirque de Soleil – there is something for every Broadway lover! Comedy shows, circus acts and fantastic musicals – Las Vegas has it all!

Tokyo, Japan: The bustling city is catching up with stage plays and amazing theatre shows on par with the western countries. Apart from the local language shows, the cosmopolitan nature of Tokyo offers wide range of English plays for sheer delight.
Chicago, United States: Apart from Jazz scene and musical brilliance, Chicago is quite fantastic in the Broadway spheres as well. Catch up with Broadway's favorite hits like Aladdin, The King and I and Something Rotten during your visit here. Visit the Cadillac Theatre and Oriental Theatre.
Boston, United States: The historic city is quite famous for Broadway musical experience. SpeakEasy brings the best musicals to Boston. Lyric Stage Company is the oldest theatre company in Boston to stage up an unforgettable play for the art lover!
San Francisco, United States: Visit The Curran, Orpheum and EXIT Theatre during your stay in this fantastic city with lot of life. These glitzy classical houses are quite the right option for magical Broadway experience.
Minneapolis, United States: The northern city of America is appealingly beautiful for Broadway scene. Visit the Guthrie Theatre and Park Square during the visit to this me
Washington DC, United States: Ford's Theatre in USA"s capital city is the first stop destination for Broadway lovers. The Arena Stage also offers bustling Broadway plays for the Historic lover.
---
Have you read?
# When Your Continuous Improvement Effort….. Isn't by Lonnie Wilson.
# Why Empathy is Key to Leadership and How Leaders Can Learn to Be Empathetic by Megha Hamal.
# The C-Suite Must Dig Into Blockchain by Igor Pejic.
# Ultimate Guide For Using Accessories In Your Business Outfit.
# Find Financials Confusing? Here's How to Make Them Work for You by Terry Lammers.