Enchanting Destinations in South East Asia to visit in 2019
Making a decision on where to travel especially in South East Asia is quite a daunting task. The main reason for this is because, there are so many options with amazing landscapes, historic places and exotic locations which needs some definite planning for a traveler.
Whether you are a history lover, nature lover or an urbane traveler, South East Asia offers almost everything. The year 2019 actually is attracting more travelers to South East Asia especially from the west.
Here is a list of enchanting destinations in South East Asia which one cannot afford to miss in this year:
1. Indonesia: This is the home for the most spectacular scenery in the world and obviously needs no more introduction. Pay a visit to Bali, the exotic island which also has amazing yoga retreats. Your Instagram feed would definitely attract much jealousy among your followers after the trip to Indonesia!
2. Thailand: From exotic spas to sandy pristine beaches, Thailand has the best nightlife one can dream for. Also, indulge in amazing food range which is not just tasty but also healthy on the palate. Don't miss Pattaya beach and Phuket during the stay in this amazing destination. The best time to travel to Thailand would be November for breezy seashore stroll.
3. Cambodia: For the historic traveler, Cambodia is the best place to visit. Make sure you keep Angkor Vat in the list of travels because of the breathtaking history and temples.  For the advanced history lovers, Phnom Penh might be exhausting, but also a must-visit destination. Siem Reap is another iconic destination. Dwell in the waters of Sangker River which is once in a lifetime experience.
4. Vietnam: To witness the pristine natural beauty, make sure Vietnam is part of the travel list. It is the most diverse destination in South East Asia with paddy fields to rocky hills.  Vietnam is also an ideal destination for couples. Ho Chi Minh City is the obvious place to visit and also witness Halong Bay, a world heritage UNESCO site.
5. The Philippines: Thanks to social media storm, The Philippines has been attracting lot of travelers across the globe. More than 7000 islands for delight, Philippines is definitely a paradise on Earth. The country's capital Manila is famous for its architecture blended with the contemporary skyline.  The coral reefs of Calamian Islands, Cebu Island's waters and Boracay's seashore is a delight to watch.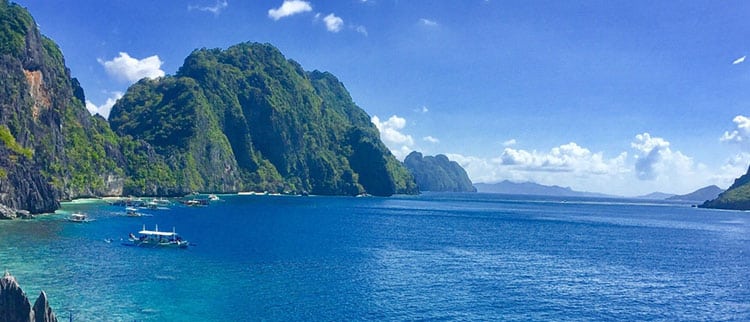 6. Malaysia: For the urbane traveler, Malaysia offers everything is promises for. Kota Kinabalu and Perhentian Islands are another must go choice during the stay here. Indulge in Malaysia's streets for amazing shopping ranging from electronics to modern clothing.
7. Myanmar:  This is undoubtedly one of the most underrated places for travel lovers. Visit the Shwedagon Pagoda, shop at  Bogyoke Market and also indulge greatly in Burmese food which is high on exotic spices and organic.
8. Laos: Pristine paddy fields,  waterfalls and historic temples are the biggest take home from this destination.  For travelers who love to get a bit of solitude along with adventure, Laos is the best place to visit.
---
Have you read?
# GDP Rankings Of The World's Largest Economies, 2019.
# Most Expensive Countries In The World To Live In, 2019.
# Countries With The Highest Average Life Expectancies In 2030.
# The World's Best Performing Companies 2019.
# World's Most Luxurious Hotels, 2019.