Why Empathy is Key to Leadership and How Leaders Can Learn to Be Empathetic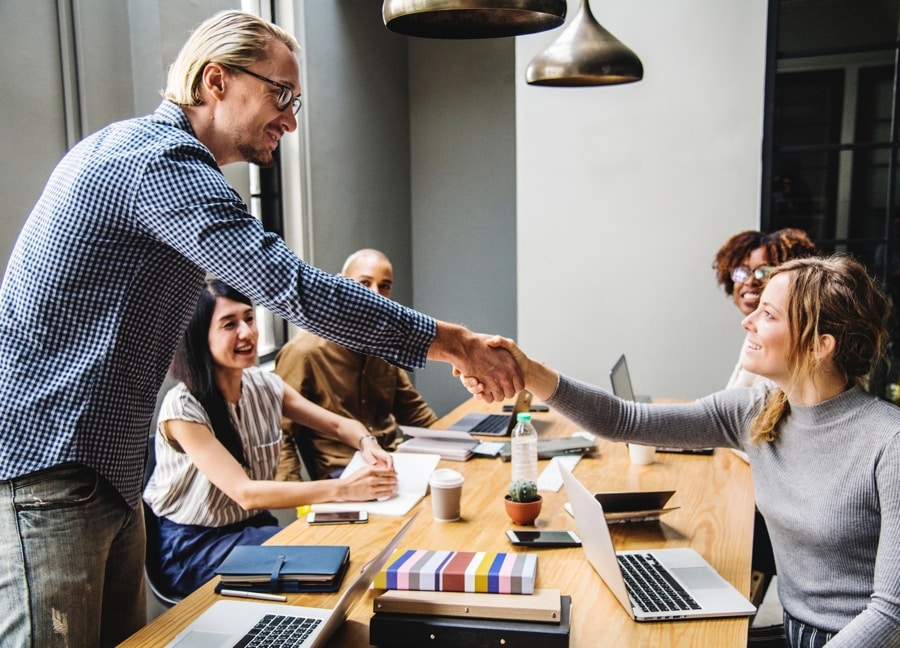 The Merriam-Webster dictionary defines empathy as "the action of understanding, being aware of, being sensitive to, and vicariously experiencing the feelings, thoughts, and experience of another of either the past or present without having the feelings, thoughts, and experience fully communicated in an objectively explicit manner." More simply put, empathy is the ability to step into another person's shoes and understand his or her experience.
Is empathy different from sympathy?
Yes. Empathy is appreciating someone else's thoughts and feelings by stepping outside of yourself to understand the world of the other person. Sympathy, on the other hand, is having feelings of sorrow and pity for another's misfortune.
Is empathy a valuable trait in leadership?
Research indicates that 92% of employees (98% of HR professionals) believe empathy drives retention. Additionally, 77% of employees would work longer hours for an empathetic employer, and 60% of employees would accept a pay cut from an employer that demonstrated empathy. Similarly, another study pointed out that 80% of millennials would leave their current job if their office became less empathetic, whereas 66% of Baby Boomers shared this sentiment.
It is no exaggeration to say that empathy – a key aspect of emotional intelligence – is critical to success in the workplace.
Why do some organizations struggle with empathy?
In this world, where time means money and speed means progress, adapting an organization-wide effort toward empathy might be looked at as tedious and counterproductive. It also requires people to step out of their comfort zone to get to know each other in a deeper way. Sometimes people are afraid to do so, especially if that does not fit within the culture of the organization.
In addition, some people don't like to invest themselves in others' emotional experiences. If a culture of empathy is not emphasized by the top management, most employees are less likely to go out of their way to practice empathy.  Thus, building an empathetic organization requires a conscious effort and it is usually a top-down approach.
There is also the fear of being perceived as "weak" if one is empathetic to his or her employees. This can stem from a lack of understanding on the concept of empathy. It is important to understand that being an empathetic leader has nothing to do with a leader's ability to be firm, accountable, and consistent. Empathy is not a sign of weakness; rather, it is a sign of strength in that it shows that a leader has emotional intelligence and genuinely cares. Sir Richard Branson has pointed out that "In business… companies that want to survive…are smart enough to know that caring and cooperation are key."
Best-selling author, TEDx speaker, and influencer
Simon Sinek said exceptional organizations "prioritize the well-being of their people and, in return, their people give everything they've got to protect and advance the well-being of one another and the organization."
Creating a culture of empathy, care, and respect is more effective and productive than creating one based on fear.  Successful business leaders use empathy to learn about the needs of their employees and customers and foster a positive environment in their organizations.
Can empathy be learned?  
Yes. While empathy is hard-wired into our brains, it is also a skill that we all can improve upon.
Here are 5 tips on how leaders can learn empathy and reach their leadership potential:
Listen. Listening is an important trait to building empathy. When an employee comes to you with a concern, don't play the boss card right away and jump to instruction. Rather, focus on listening and pay particular attention to non-verbal cues, as much of emotion is expressed nonverbally.
Avoid judgment. This is particularly important when your organization works across cultures. Avoiding judgment is really about taking the interest and time to learn about your coworkers and employees that have different perspectives and experiences. Assuming that everybody thinks or behaves the same way is detrimental to leadership.
Cultivate compassion. Compassion in an organization says a lot about its culture. Compassionate leaders go an extra mile. They genuinely care about their team and consider the impact that an organizational decision may have on its employees. Compassionate leaders also immerse themselves in the day-to-day grind with their team, helping them to solve problems and overcome challenges. This quality fosters trust and loyalty.
Remember your roots. As a leader, one must never forget where his or her journey began. When people stay humble and remember their roots, they can more easily walk in others' shoes. Leaders can relate to their employees better by considering their unique and personal journeys. In turn, they can more effectively solve problems, avoid conflicts, and increase productivity.
Be patient. Empathetic leaders are patient. They allow their employees to get their thoughts out before they rush to a decision. It is important that leaders learn all the facts before agreeing or disagreeing to a situation. A big part of empathy is genuinely listening, so practice listening and practice patience.
---
Written by: Megha Hamal, an opinion columnist for the CEOWORLD magazine. Founder and CEO, Megha Hamal PR & Branding, LLC.
Have you read?
# Top 500 Best Universities In The World For 2019.
# World's Top 50 Universities For Medicine And Health Science Degrees, 2019.
# World's Top 50 Universities For Life Science Degrees, 2019.
# World's Top 50 Universities For Physical Science Degrees, 2019.
---
Add CEOWORLD magazine to your Google News feed.
---
Follow CEOWORLD magazine headlines on:
Google News
,
LinkedIn
,
Twitter
, and
Facebook
.
---
Thank you for supporting our journalism. Subscribe here.
---
For media queries, please contact:
info@ceoworld.biz
---