Top 5 Things to Know to Plan Your Trip to Elephant Lake, Munnar, Kerela, India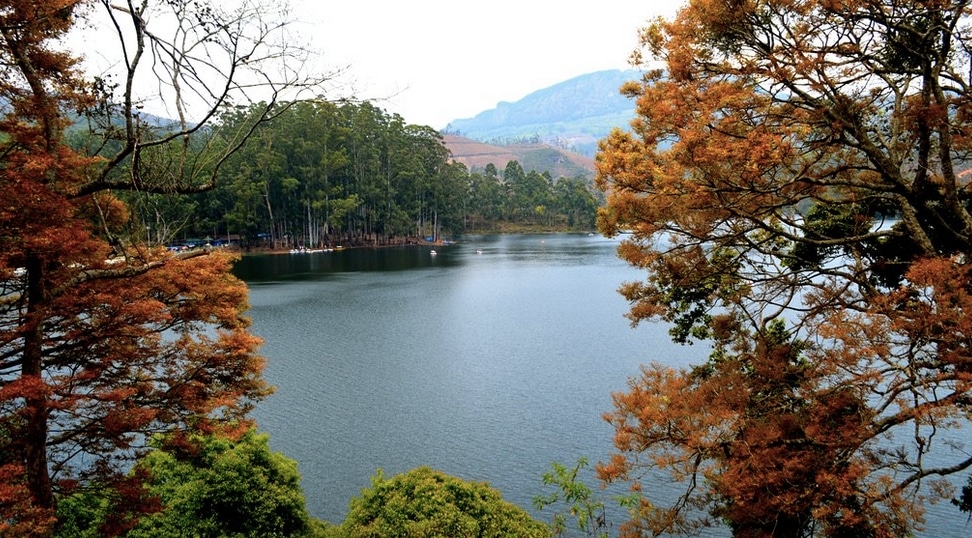 India, a place with multitude of varied flora and fauna, culture, cuisines, and more, is a place one should definitely explore at least once in their lifetime!
Kerala is often said to be one of the most beautiful places in India and its culture is one of a kind. Visiting Kerala, one should definitely imbibe Elephant Lake in their itinerary.
Following are the 5 things to know while planning your trip!
Why Elephant Lake, Munnar, Kerala, India?
An expedition to Munnar, Kerala isn't complete without experiencing what Elephant Lake has to offer! Located at a distance of just 22km from Munnar, Elephant Lake or Anayirangal is a picturesque location, often cherished by photographers and nature lovers. The place is surrounded by lush green forests and tea plantations with mesmerizing view of Tata tea estates and calm water of the reservoir. The Elephant Lake is named so because plentiful of wild elephants living in the forests come to the lake for quenching their thirst. The prospects of spotting these elephants is high and it is highly suggestive to maintain safe distance from them.
How to Reach?
It is easy to commute to Elephant Lake, Munnar. You can either set off on a road trip, book train tickets, or even take a flight in order to reach this beautiful city!
Road: Munnar is well connected to other cities and it is easy to take a road trip to this beautiful place. You can find regular busses to Munnar bus station, or you can drive your own car. The roads are well maintained and accessible.
Train: Munnar doesn't have its own railway station. The railway stations that are near to Munnar are that of Kochi and Aluva, from where you can take a bus or taxi and travel about 120km to your destination.
Air: The nearest airport to Munnar is Cochin International Airport. It is about 125km away from your destination and is well connected to the major cities. You can take a bus or a taxi from this airport in order to reach Elephant Lake, Munnar.
Best Time to Visit
With pleasant weather throughout the year, Munnar is one place you can explore throughout the year! Every season at Munnar offers different views and vibes.
Summer (March to May): Summer at Munnar begins in March and the temperature during this season remains comfortable, ranging from 19 degrees Celsius to 35 degrees Celsius. Tata Tea Museum and Munnar's tea estate are best witnessed during these months. Rainfall is often experiences during these months, so don't forget to carry your raincoat/umbrella.
Monsoon (June to September): During these months, witness Munnar coloured in Green! One can literally feel the freshness and charm all around. The place is mostly quiet and serene during Monsoon, so you don't have to share the place with anyone else. Additionally, due to off-season, the prices of hotels are slashed and accommodation becomes much more affordable.
Winter (December to February): Winter is considered to be the best season to visit Munnar as the weather is pleasant and the temperature only falls as low as 10 degrees Celsius. During this season, Munnar becomes one of the best honeymoon destination.
Activities
Elephant Lake, Munnar, offers various activities for you to get indulged in. The place is an idyllic picnic spot and you enjoying yourself here is inevitable.
Photography: Being epitome of beauty and liveliness, Elephant Lake has abundant scenic beauty for you to capture in your lenses. Imagine capturing a picture of wild elephants sipping water from the lake and tea estates in the backdrop! This place gives you an opportunity to take back with you lots of memories in the form of photos.
Boat Ride: You can row a boat in this mesmerizing lake and get a closer look of the wild elephants and nature overall. Although, it is advisable to not go too close to them as it can prove to be dangerous.
Elephant Ride:  At Elephant Lake, Munnar, you can opt for an elephant ride. It is a great experience, which should not be missed! You can even have Elephant Management people take pictures of you, although they charge extra for it.
Price and Timings
Entry to Elephant Lake is free, so one can spend their day peacefully, without spending a dime on entry!
The place is open 24×7, although the best hours to visit are from 8am to 12pm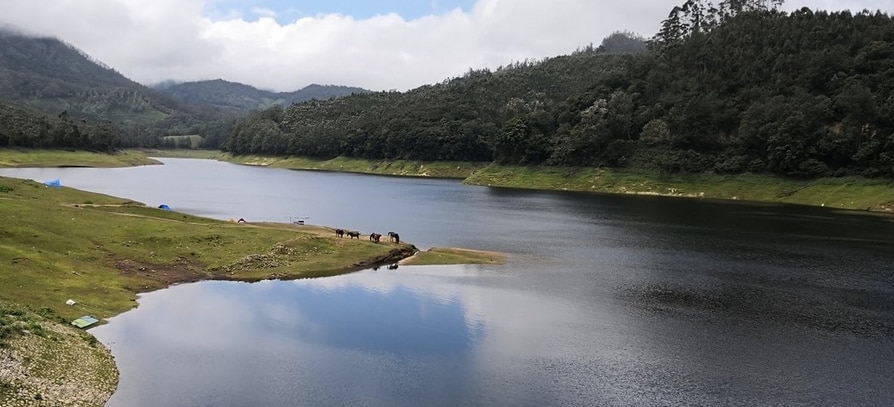 We hope the aforementioned pointers will help you a lot in your planning. Make the most out of your trip to Kerala, India. Happy Journey!
---
Have you read?
# World's Top 50 Universities For Psychology Degrees, 2019.
# World's Top 50 Universities For Arts and Humanities Degrees, 2019.
# World's Top 50 Universities For Education Degrees, 2019.
# World's Top 50 Universities For Social Sciences Degrees, 2019.
How to Reach
Track Latest News Live on CEOWORLD magazine and get news updates from the United States and around the world. The views expressed are those of the author and are not necessarily those of the CEOWORLD magazine.
Follow CEOWORLD magazine headlines on:
Google News
,
LinkedIn
,
Twitter
, and
Facebook
.
Thank you for supporting our journalism. Subscribe here.
For media queries, please contact:
info@ceoworld.biz