5 Ways to Leverage Packaging As a Marketing Tool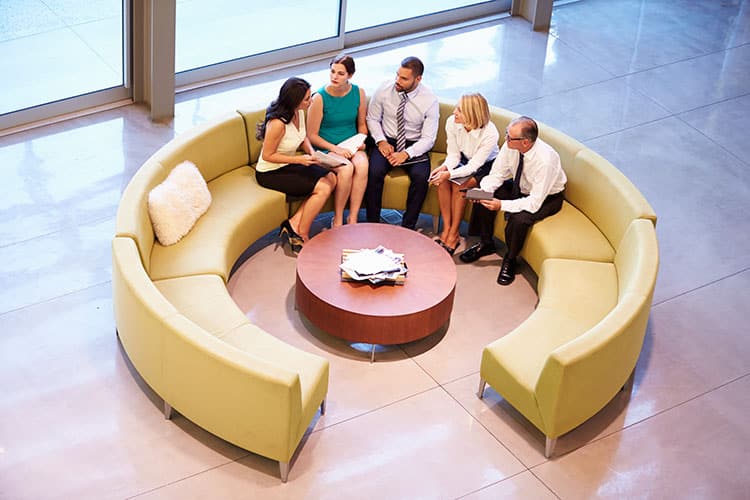 According to a study by the global research company IPSOS, 72 percent of Americans say the design of a product's packaging influences their purchasing decisions. Because packaging conveys brand identify and creates the first impression associated with a company, it's important not to overlook this aspect of product development. The thought and effort put into maximizing the aesthetics associated with product presentation, shipping and unboxing is an investment that can pay off in increased sales, and should be an integral part of the overall product marketing plan.
Tell the Brand Story
Packaging speaks volumes, so use it to tell your brand story. This concept involves using all the features of a package, such as materials, color and font, to express characteristics of your company. For instance, the use of recyclable packaging will express your concern about protecting the environment.
Before you decide on packaging features, think about the demographics of your customers and how you can appeal to this base with the style of product packaging. For example, older adults purchasing luxury items might gravitate to sophisticated language, while teenagers purchasing a high-tech gadget might be drawn to blocky fonts and casual wording.
Lucidpress recommends utilizing color to evoke the feeling that best represents the emotion linked to your brand; to illustrate, blue is calming and red is exciting. Also, employ graphics to communicate nuances of your product; for example, a green, leafy design would be appropriate for a health item.
If your company has yet to build an in-house design team, consider hiring a packaging and branding expert who can help you navigate the myriad choices involved in creating visually impactful packaging.
Get Creative and Catchy
Although durability and usefulness were once the only packaging factors to consider, companies now realize that visual appeal correlates with profits. CreativeGuerillaMarketing asserts that high-quality, creative packaging can sway buyers even if the product is priced a little higher than those of competitors.
To get an attractive package and to design it to look distinct from similar items, don't be afraid of trying new things like specialty print finishes, or specialized packaging tape with your logo, or useful information such as upcoming sales or promo codes. It's also worthwhile to seek input from a specialist packaging consultant to help you define your brand with creative flair. Moreover, before your design is finalized, ask potential customers for feedback.
Creativity is very desirable, but business owners should avoid letting it override practicality. This can happen, for example, when a company picks a font that is too fancy for customers to read easily from a distance, or overly-complex designs that are difficult to decipher. Make sure that the messaging is clear and easy to comprehend.
Be Simple and Consistent
An eye-catching packaging design isn't necessarily synonymous with complexity. Instead of over-embellishing a package, stick with a simple concept that the audience can easily understand. Clean, uncomplicated designs are often the ones that gain favor with shoppers.
Packaging can also foster brand recognition through consistency. Choose aesthetic elements that are in complete harmony with the company and personality of the product. Once you decide on the color, style and typography, stay true to the original look.
Enhance the Unboxing Experience
The "unboxing experience" refers to the simple pleasure of opening and unpacking a package when it arrives. Many social media influencers now record themselves unboxing products, and an excellent unboxing experience can become part of an overall packaging plan. Premium packaging can lend an upscale feel to a product, so use the best materials that fit into your budget. Pay attention to small touches, such as color coordinating the contents of the box when possible.
Adding in surprises for customers to discover upon opening the package can enhance the overall unboxing experience. Consider including swag such as coupons, a newsletter, stickers, small free product samples, or even a handwritten thank you note to make a customer feel valued.
Don't Forget Bags, Packaging Tape and Stickers
Customized shipping boxes are an excellent way to promote brand awareness at every step of the delivery process, but they can be expensive and may not be within the budget of growing businesses. Fortunately, it's possible to foster company recognition in more economical ways. Apply stick-on labels bearing the company logo or slogan to plain boxes and bags. Print your logo on packaging tape, or use packing tape made with your brand's signature colors. You could also select unorthodox packing materials, such as wallpaper or wool, as long as they fit the personality of the product. The options are endless for affordable ways to brand your boxes without having to customize the box itself.
Compelling packaging is a powerful communicator. Because it plays such a major role in generating interest in a product, it's good business sense to make the most of this marketing tool. Start planning the packaging at the inception of the product to make it an integral part of the brand story you want to tell to the world.
---
Have you read?
# Rich List Index, 2018.
# Best CEOs In The World, 2018.
# World's Most Powerful People, 2018.
# World's Most Powerful Women For 2018.
---
Add CEOWORLD magazine to your Google News feed.
---
Follow CEOWORLD magazine headlines on:
Google News
,
LinkedIn
,
Twitter
, and
Facebook
.
---
Thank you for supporting our journalism. Subscribe here.
---
For media queries, please contact:
info@ceoworld.biz
---