Most Influential Fashion Weeks That Make Fashion Industry Complete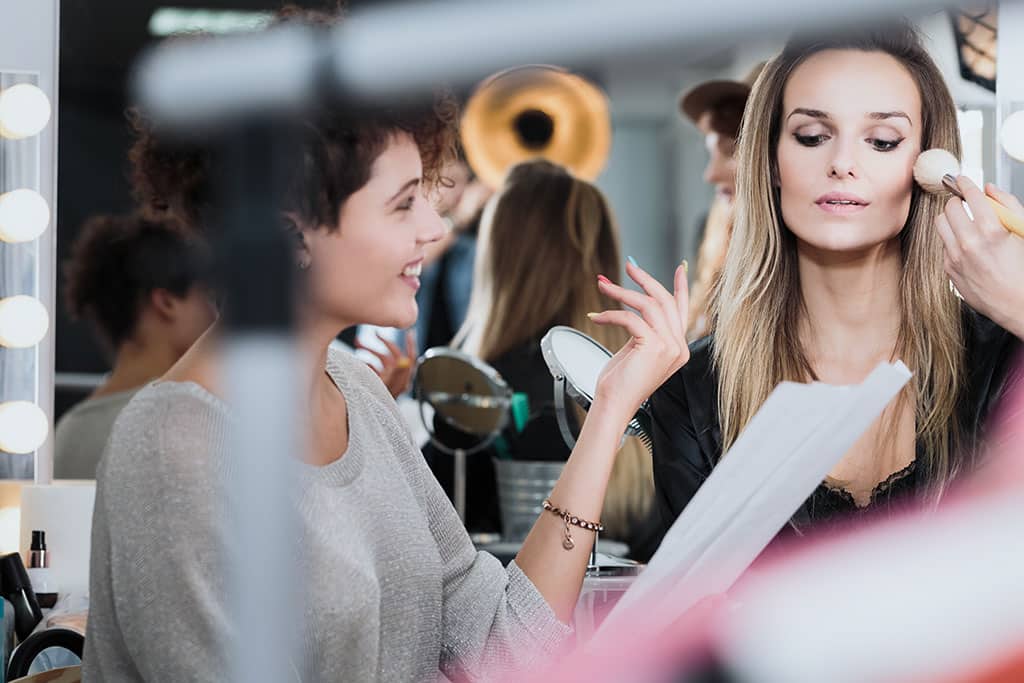 If you love fashion, you would know how much important fashion weeks are. In case you are not into fashion, you will most probably know about these weeks because they receive worldwide footage and are a huge deal. Now, you must have already got an idea of what I am going to discuss here today, but before I do that let me tell you why fashion weeks are such a great deal.
Fashion week is basically a long-running event in which fashion designers and fashion houses sashay their collections on the ramp walk to potential buyers across the world. The concept of such events originated from the heart of international fashion, Paris and eventually went on to attract the interest of fashion industries from all over the globe.
With the aforementioned little piece of information, let me tell you about 6 biggest fashion weeks without which fashion industry is incomplete.
These Are The Most Influential Fashion Weeks, Events And Shows
Milan Fashion Week, Italy.
Being a part of the "Big Four" in the fashion industry, Milan Fashion Week is a massive affair which highlights all ranges of fashion trends in all four major fashion seasons. It is organized twice a year in one of the most fashionable cities in the world, Milan.
It was in 1958 that the first Fashion Week was organized here, and ever since then, it has witnessed notable fashion designers showcasing their styles such as Prada, Ji Wenbo and Armani. Milan Fashion Week is one of the "Big Four fashion weeks, along with the New York, London and Paris.
Paris Fashion Week, France.
It is impossible to imagine the fashion industry without Paris. The city has given more to the fashion industry than any other fashion capital in the world—and that is what makes Paris insurmountable in every possible way and gives it a place in the "Big Four".
Paris Fashion Week started in 1973 as an initiative by the then French government to organize something which would help it to collect funds for the refurbishment of the iconic Versailles Palace. The first edition was a major hit, witnessing the participation of some of the biggest names at the time such as Yves Saint Laurent.
Today, it is a dream-come-true for fashion designers and models to be a part of this event. The week is attended by designers from across the world such as Louis Vuitton and Dior Homme.
New York Fashion Week, United States.
New York Fashion Week is a major hit not only among fashion designers but also celebrities from the entertainment industry. It is also a part of the "Big Four". The event is organized twice a year, in February and September.
The Fashion week showcases many biggest names in the fashion industry such as Calvin Klein, Ralph Lauren, and Tommy Hilfiger. Ever since its first edition in 1943, it has tried to bring to forefront American fashion which competes with the powerful French Fashion industry.
London Fashion Week, United Kingdom.
Being a "Big Four" is a huge responsibility and London Fashion Week is well-known for taking its responsibility to global fashion every seriously. Its first edition happened in 1984 and is currently organized by the British Fashion Council.
London Fashion Week is the youngest of the "Big Four", but is a tough competitor anyway. The fashion week witnesses participation from major fashion labels such as Alexander White, Margaret Howell, and Simone Rocha.
A side note: London Fashion Week was the first one to conduct a live broadcast of its show over the Internet in 2012.
Lakme Fashion Week Mumbai, India.
Lakme India Fashion Week has found its place in the international fashion industry as one of the most prestigious fashion weeks of all time. It was first organized in 2000 and has grown into a global phenomenon.
It is organized in Mumbai twice a year and witnesses participation from global fashion designers and labels such as Louis Vuitton and Dolce & Gabbana. Moreover, it shows prominent Indian fashion designers such as Sabyasachi Mukherjee and Rohit Bal.
Amazon Fashion Week TOKYO, Japan.
Can we miss Japan out of this? No, of course! Japanese fashion style is unique and vibrant; so is its Fashion Week. It is a young fashion week but has massive popularity in the international fashion industry, particularly due to the contribution of the famous Rei Kawakubo, who is the designer of the famed Commes des Garcons. Tokyo Fashion Week is marked by the presence of famous Japanese fashion designers such as Yoshikazu Yamagata and is attended by people from all over the world.
---