Dopel.io On Using Influencers to Grow Your App
The process of launching an app, whether for Android or iPhone seems like a pretty simple process. You develop, launch, and market to your target audience. Unfortunately, many CEOs and business owners get stuck on the marketing part. This can be expected if you take into account the over five million apps available for download on the leading app stores.
Google Play and Apple App Store alone had 4.1 million apps last year. That's a lot of apps. So how can companies maximize their app marketing efforts? Influencers!
Influencers are not solely for marketing apparel or luxury vacations. The use of influencers continues to be valuable for companies, both large and small, to grow their apps. But another obstacle does exist — Finding and working with influencers to develop a powerful influencer marketing strategy.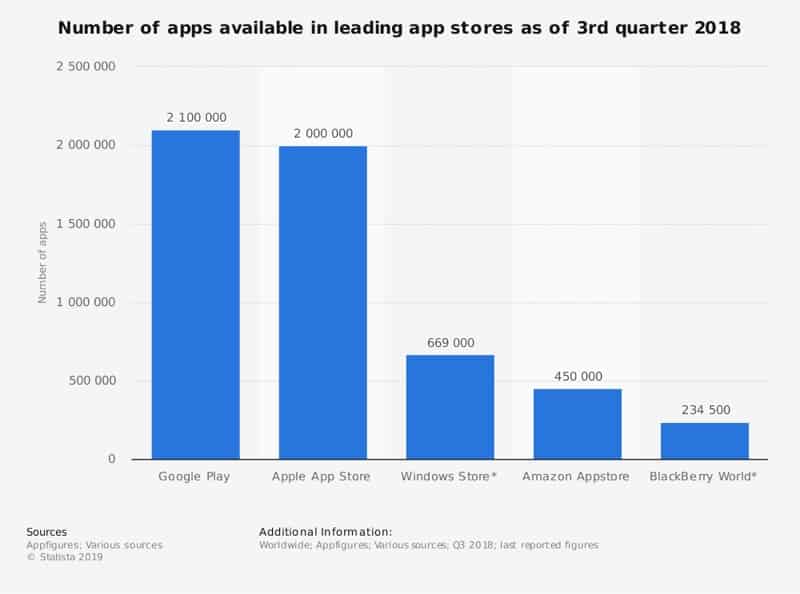 To help, we connected with Dopel, a company that takes social media connection and engagement to the next level, helping social users and businesses find their "dopels" for better social metrics. Here's their insight on using influencers to grow your app.
Benefits of Using Social Media Influencers for Your App
Before we dive into working with influencers to grow your app, it's a good idea to know the benefits. With a few benefits of influencer marketing at the forefront of your mind, you can decide what influencer marketing strategy is best for your future campaign. This is important, because not all influencers are going to produce the value you may have in mind.
Greater Reach: Getting your app in front of as many people as humanly possible is definitely a plus, and using influencers can make this a pretty painless process.
Built-In Customers: To achieve greater reach, you are relying on an influencer's loyal fan base to download your app, and also share it with friends, family, and coworkers. Your influencer's following essentially becomes yours — As long as you have a quality app.
Brand Credibility: When an influencer recommends your app to his or her loyal following of consumers, you get instant credibility. In fact, most consumers trust recommendations from influencers over brands.
More App Downloads: With the above benefits comes more app downloads. The good thing about these downloads is that they will not be uninstalled after a short period of use. Why? Because someone they trust and follow on social media recommended the download.
Better Ratings and Reviews: Leveraging influencer marketing to grow your app can have an impact on the types of ratings and reviews you get, since an influencer's follower base is more likely to engage with your app in a meaningful way and share their insight about it online.
How to Find the Perfect Influencers for Your App
With benefits clearly defined, it is time to qualify influencers for your app. This is an important step to ensure the influencer has the loyal following, credibility, and relevance to maximize the growth of your app and business. Here are key influencer elements to research and consider.
Audience
To get the most from your future influencer marketing campaign you'll need to dive deep into an influencer's social media audience. For example, you want to go through the influencers follower list and ensure they are not bots or followers that have zero relevance to your app. Since it's easy to buy followers, this is a critical vetting moment. Otherwise you could be wasting your marketing spend with zero app downloads to show for it.
Engagement
Engagement has pulled ahead of likes and hearts as a social media metric. If an influencer truly has sway over his or her followers, you will see a lot of engagement per post. It's ideal to examine post engagement up to six months in the past. Look at comments followers have made, shares, and the influencer's tendency to engage back with followers.
Relevancy
This is an important qualifier when considering influencers to recommend your app for exponential app growth. Sure, an influencer could have 100,000 followers on a social media channel, but if the content normally posted is not relevant to your app, the message may fall short of expectations. Do a bit of research and ask the influencer if they can share influencer marketing campaigns similar to yours they have done in the past with analytics.
Values
Influencer marketing is more than just paying an influencer to promote your app. It is a collaboration between your business, product and/or service, mission, and values. This makes sharing similar values with your influencer critical, leading to a long-term partnership to catalyze the growth of your app.
Is Your App Ready for Social Influence?
The above benefits and influencer vetting elements are essential to the success of your app's influencer marketing campaign. From audience to relevance, aligning your app with the perfect influencer can have a significant positive impact on growth. The good news is that there are platforms to make connecting with influencers for your app efficient and more effective, like Dopel. What's your top influencer tip when it comes to marketing apps? We want to hear from you.
---
Have you read?
# GDP Rankings Of The World's Largest Economies, 2019.
# Most Expensive Countries In The World To Live In, 2019.
# Countries With The Highest Average Life Expectancies In 2030.
# The World's Best Performing Companies 2019.
# World's Most Luxurious Hotels, 2019.