TOP 9 SHOPPING DESTINATIONS IN THE US
The shopaholic mind of a traveler always takes the front seat while in a far land of diverse culture and tradition. And the best way to nurture it is to carry a bit of those back home. Every souvenir, art piece, sartorial or a memento, however small it may be, embrace the art and practice of that individual land in their own way.
Enlisted here are top nine shopping destinations in the US to indulge in and to carry a tiny part of US back home.
Los Angeles.
Los Angeles hosts the famous 'Rodeo Drive', one of the best shopping destinations around the globe. Few other outdoor shopping joints in Los Angeles include 'The Grove', 'The Americana' and 'Third Street Promenade'. Apart from branded apparel, bags and cosmetics, one can opt for buying chocolates, fine wine, Oscar Statuette, MOCA ring watches, and Los Angeles Philharmonic scarf.
Seattle.
Seattle coffees are the best thing to buy while in this Emerald City. Markets like Pike Place and Ballard Avenue bless a nomad with unique Boutiques and hand-made knick-knacks and clothing. Apart from these, one can go for buying hand-blown glasses, hand-made cheese, dark chocolates, Native American art pieces, and local honey. Tea and coffee are of course a mandatory.
San Francisco.
San Francisco has always been the testing ground of new gadgets and technology. Fillmore Street, The Mission, and The Union offer some unique and exclusive boutiques and other fashion statements that make it one of the top choices as shopping destinations. San Francisco also hosts the largest leather event in the world at Folsom Street where a large number of vendors gathers selling a variety of leather products.
Chicago.
This grand American city is a shopper's paradise. Chicago is well known for both its outdoor shopping and mall wanderings. 'The Magnificent Mile' along the North Michigan Avenue offers one of the best outdoor shopping destinations in the USA. Mall shopping is framed best at the eight-story 'Water Tower Place'. Both the outdoor and indoor shopping options in Chicago offer a variety of articles to choose from.
Houston.
Shopping gets bigger in the biggest state of America. It hosts the largest mall in Texas, 'The Houston Galleria' with a hefty size of 2.4 million square foot and is one among the largest shopping malls in the USA. It has more than three hundred fifty stores with over fifteen thousand retailers. Local pottery and art prints, hand-made apparels, metal works, home ceramics, and decorative wooden items are some of the articles to ponder over while in Houston.
Minneapolis, St. Paul.
Another gala indoor shopping destination in the US is Minneapolis. The city hosts a shopping mall of the size of 5.6 million square foot that shelters more than five hundred stores. The best part is the clothing one purchase is absolutely tax-free. Moreover, most of the nearby hotels provide free cab service to the mall. Apart from it, a buyer can visit local markets, book shops, boutiques, Minnesota shops, and flea markets.
Boston.
Another choice for a shopaholic nomad is Boston. From malls to street shopping, Boston has every charm for a shopaholic. Antiques, rare books, art pieces, jewelry, and glassware are some of the popular choices among shoppers. Newbury Street, Downtown Crossing and Faneuil Hall Marketplace are few of the popular outdoor destinations of shopaholics in Boston. Malls like Prudential Centre and Copley Place also play a crucial role in indoor shopping around the city.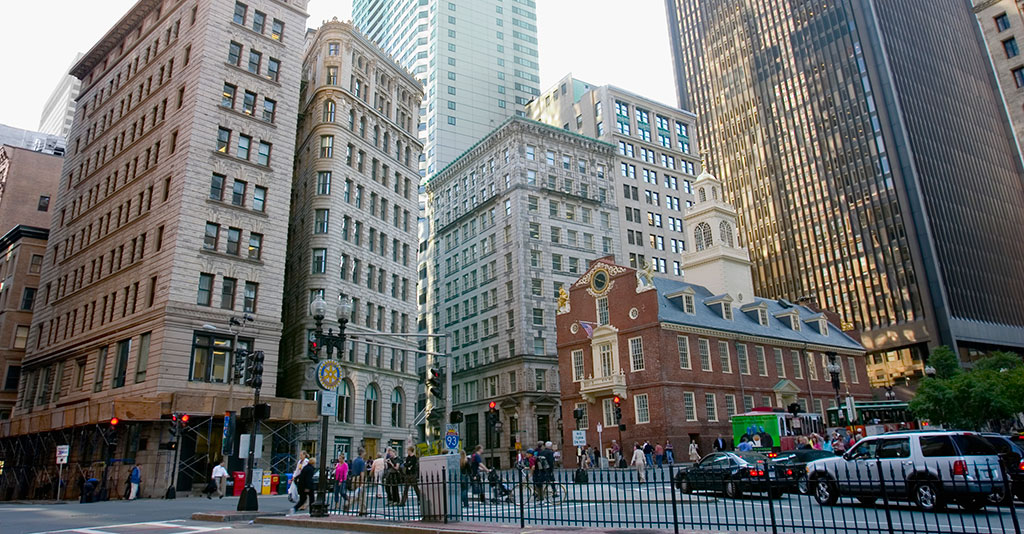 Florida.
Florida has always been the top choice for a budget shopper. Spots like Westfield Citrus Park and West Shore Plaza is a hot select for many economic buyers. Antique shops, flea markets, vintage clothing and ornaments, chocolates and oranges are the most common choices while shopping in Florida. Shopaholic nomads also take Mickey Mouse ears or a Minnie Mouse band from the Disney World.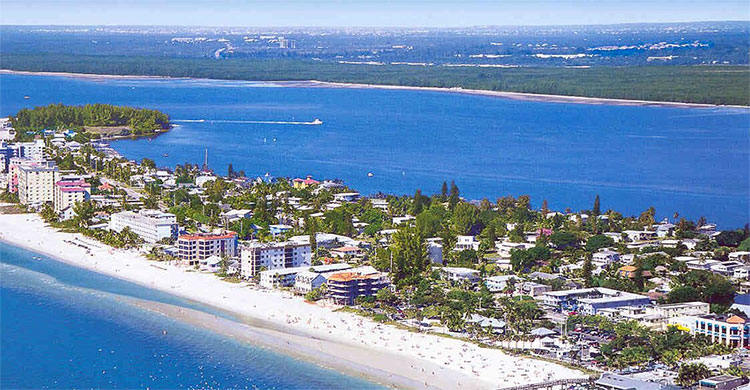 New York City.
Fashion takes a sharp turn at New York City. 5th Avenue and Madison Avenue line up shops that offer some of the finest linen and apparels in the town. Exclusive Boutiques and iconic bakeries are few other allures of the shopaholic nomads. Apart from these, street shopping that too at neon-lit Times Square add an altogether different delight in the shopping mind of a nomad.
# Best Luxury Hotels in New York City, United States.
---
Have you read?
1. Top 10 Romantic Places in the World for Honeymoon
2. Top 10 Wet Places in the World
3. Top 10 Facts About Venice, Italy
4. The World's Top 10 Places To See Before You Die
4. Top 5 Party Places In The World