The CEO Guide to Geographic Expansion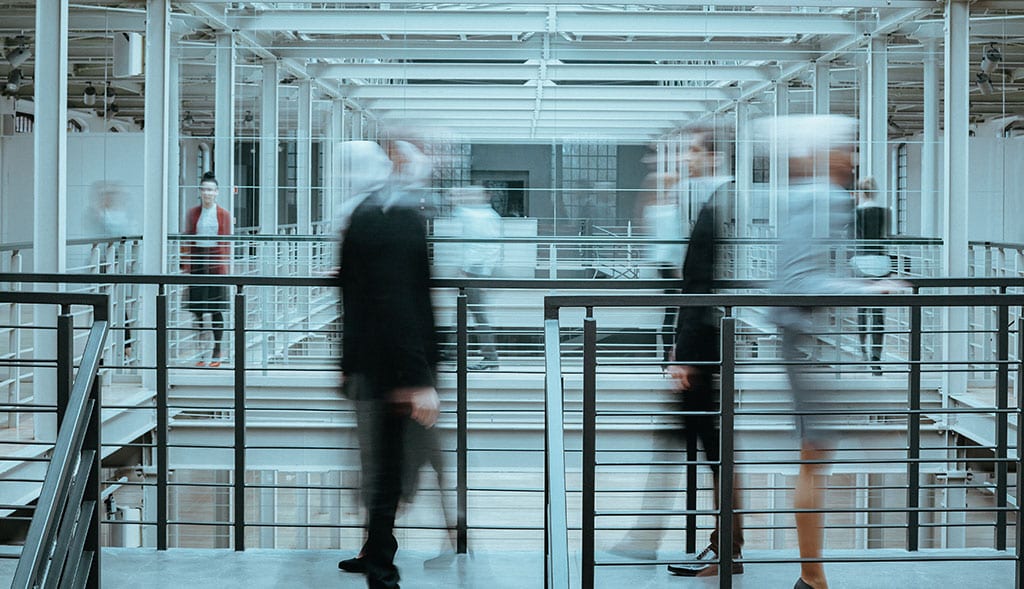 Few things are more damaging to companies than failed expansion, or more costly than trying to stick it out in a market that just isn't working. But there's a new tool helps CEOs identify countries with similar operating environments to make better-informed decisions about geographic expansion and contraction.
The Global Markets Complexity Index (GMCI), created by strategy consultancy Wilson Perumal & Company in partnership with The Wall Street Journal, ranks 83 economies on regulatory, operational and market complexity, dividing them into eight groups, each with a unique complexity profile. These groups are the crux of the GMCI, informing investors and business leaders of what to expect in each country and which countries share similar complexity profiles. Past success in one country suggests the capability to manage the complexity and be successful in another country in the same group.
At each end of the spectrum, you'll find the usual suspects. Group 1 ("MVPs") is comprised of countries with very low complexity across the board and includes most major advanced economies, including the U.S., U.K., Australia, Germany, Japan and the Nordics. Group 8 ("Only the Brave") countries bear high levels of complexity across all categories.
Here are the five top CEO insights from the 2019 GMCI Report:
BIGGER ISN'T ALWAYS BETTER
Beware of mistaking the size of a potential market for an indicator of that country's complexity or your ability to be successful in that market. The 20 largest global economies are spread across six diverse GMCI groups, varying from countries like Germany and Japan, with low complexity across all categories, to countries like India, with high market and high regulatory complexity. The allure of India's large population, fast growth and relative wealth is attractive to many Western companies, but there have also been high profile retreats, such as Walmart and General Motors
If you thrive in low complexity, look for the 'islands of simplicity' in each region. With small but enticing markets, these countries can become platforms for regional coverage. Small countries have inherent advantages to fight against complexity: less diversity in consumer tastes, easy-to-reach urban populations, and fewer challenges transporting materials and products. In Hong Kong and Singapore, those advantages have been amplified by a business-friendly regulatory model applied with consistency.
Tip: Success in an economy with a large market and high complexity requires replacing operating models that were successful in low-complexity countries. If small gems peek your interest, explore the Nordics, Ireland, Estonia and UAE.
BEWARE THE "EASY" EXPANSION INTO AN ADJACENT MARKET
Don't let the advantages of moving to a nearby geography distract you from recognizing differences in complexity that may threaten your success. The linguistic, cultural and logistical advantages of moving to a nearby geography are an obvious enticement, but it can be easy to focus too much on similarities and overlook the very real differences. As our analyses show, even geographically close countries can vary significantly in the types and levels of complexity that characterize a market, which can erode the more obvious benefits of geographic proximity.
While some GMCI country groups have geographic concentrations (Western Europe in Groups 1 and 2; Middle East and Eastern Europe in Group 3), location is by no means an analog for complexity. Southeast Asian countries are spread across 7 of the 8 GMCI complexity groups. The U.S., Canada and Mexico, all North American countries, are in three different groups, for example.
Tip: Before jumping into a "easy" expansion to an adjacent market, do the diligence to understand the complexity of this market and take a structured look at a set of alternatives that are further afield geographically, but share similar complexity profiles.  
UNDERSTAND THE BASIS OF COMPETITION
As you move from one GMCI group to another, the basis of competition changes. Companies succeeding in one group may fail in another. In low complexity countries, with more stable environments, the onus is on consistently serving sophisticated customers better than your competitors. Fewer resources are spent on navigating complex regulations or on finding ways to shore up poor infrastructure.
It may be tough for a company that only competes in Groups 6, 7 or 8 to compete in Groups 1 and 2. But success in Group 1 or 2 countries—where many multinationals are based—does not automatically confer the capabilities to compete across all other groups. Strength is not universal across all groups. These organizations may have deep resources and sophisticated capabilities, but will nonetheless face real challenges with geographic expansion if they do not explicitly understand and adapt to a different basis of competition.
Tip: Leverage your strength and expand in the GMCI Groups where you are already successful—do not assume that success in one type of country is transferable without considerable planning and additional capabilities.
SEPARATE "GOOD" COMPLEXITY FROM "BAD" SIMPLICITY
Reduction in a country's complexity is usually a good thing, but context is vital. For example, in recent years Lebanon's operational complexity score has improved as the supply base has become less fragmented. However, this change may be driven by the fact that firms are exiting the country, rather than by consolidation—a hypothesis reinforced by the corresponding increases in regulatory and market complexity. You could think of this as 'bad' simplicity.
Similarly, South Korea saw a recent increase in market complexity, a consequence of increased buyer sophistication. While this does create new complexity-related challenges for companies competing in South Korea, it is also indicative of a growing market for luxury brands.
Tip: Understand the story behind the numbers—countries trending towards lower complexity may have underlying issues and countries trending toward higher complexity may be experiencing development.
BECOME AN ADJACENCY SKEPTIC
Countless multinationals successfully operate across all GMCI groups. The key is to recognize that each group has a different complexity profile requiring different skills, and that your organization may need to adapt to successfully navigate these new challenges. Due diligence often considers market size, competition, financials, even the operational requirements, but rarely do companies think through the complexity inherent in a market, and whether that complexity is beyond their core capabilities.
Many companies act like 'adjacency addicts' until experience reveals that a bad adjacency is worse than no expansion at all. It is essential before launching a geographic expansion to understand the complexity of the target market and the challenges it may impose on your current business model. In short, become an 'adjacency skeptic.' 
Tip: Sometimes the best geographic expansion is the one you don't pursue. As an adjacency skeptic, understand the real costs and opportunities. And investigate alternatives to geographic expansion, such as adjacent products, customer segments or channels.
---
Written by Stephen A. Wilson and Scott Stallbaum. The full GMCI report and interactive dashboard are available here.
Track Latest News Live on CEOWORLD magazine and get news updates from the United States and around the world. The views expressed are those of the author and are not necessarily those of the CEOWORLD magazine.
Follow CEOWORLD magazine headlines on:
Google News
,
LinkedIn
,
Twitter
, and
Facebook
.
Thank you for supporting our journalism. Subscribe here.
For media queries, please contact:
info@ceoworld.biz