10 Best Metro Systems in the World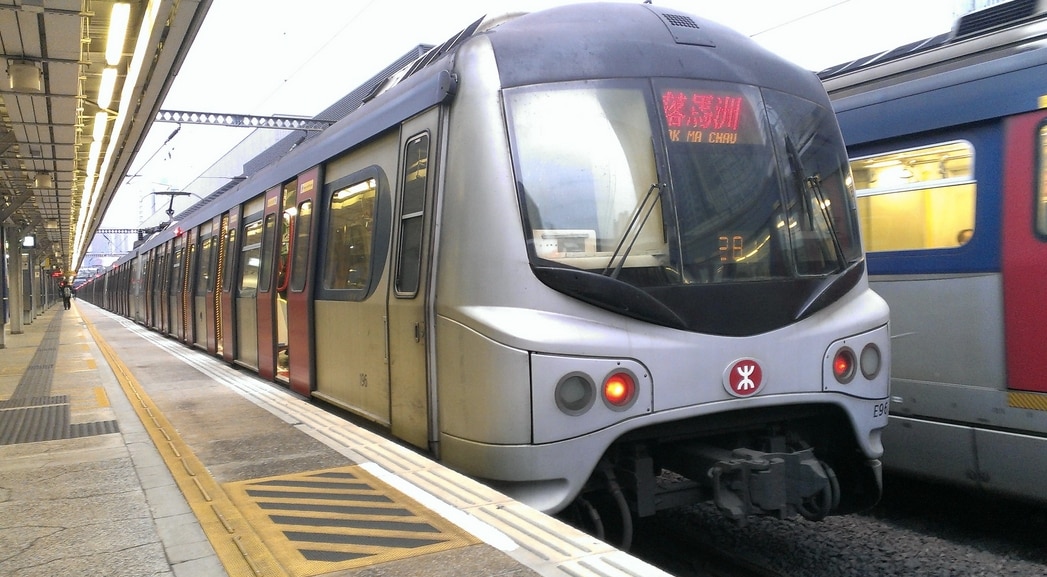 Whether you call it a train, a tube, a subway or a metro, these transport networks help people around the world get from point A to point B quickly, safely and (bonus!) without having to pay for taxis or parking. In London alone, 1.35 billion people ride the tube annually.
So, what makes one system better than another? The criteria is broad, from having a low carbon footprint to being well-signposted and climate controlled. Of course, there's the more technical stuff, too, including safe and efficient operating systems and reliable cables and overhead line wires.
Keep reading to see what different metro systems around the world have to offer.
1. Hong Kong's MTR System, Hong Kong.

It's difficult to dispute that Hong Kong's Mass Transit Railway deserves this number one spot. To start, it's just 30 years old meaning it's wonderfully modern with Wi-Fi, automated ticket systems and intelligent sensors that inform train times. And, because it's so new, it's been thoughtfully laid out to move people from every corner of this densely populated city around efficiently.
2. London's Underground, England, the United Kingdom.

If Hong Kong's metro system is in its youth, London's Underground is its great-great-grandmother. This 150-year-old underground system was the world's first, opening back in 1863. But, just because it has a few years on Hong Kong's MTR, doesn't mean it doesn't have some of the same modern conveniences.
Carriages are now air-conditioned, and many are set-up with WiFi. Contactless card payments have replaced tickets (for the most part) and the network stretches beyond London to Essex and Buckinghamshire.
3. Tokyo's Underground, Japan.

Tokyo's underground system is arguably the most punctual in the world. It's like clockwork. But, it's not just the trains that are efficient. The layout of the stations – with maps plastered on the walls and all signs printed in both English and Japanese – make the whole experience incredibly pleasant for passengers.
4. Moscow's Metro System, Russia.

If this were an award for aesthetics, Moscow would have taken first place. With marble interiors, gold fixtures, and ornate arches, subway stations look more like palaces or art museums than a platform to board a high-speed train.
Of course, the train system itself is world class as well. Moscow's metro follows the cities natural circular structure, with 14 lines that cross the city and extend outside of it, making it one of the longest (and busiest) metro systems in the world.
5. Seoul Metropolitan Subway, Southe Korea.

Somehow, the Seoul metropolitan subway is even more modern than Japan's, equipped with luxuries like heated seats that aren't even found in most cars. And, with over 1 million passengers daily, a lot of people are getting to enjoy the perks.
But, despite the conveniences that modern technology affords, the subway is limited in terms of services, closing by or before midnight seven days a week.
6. Singapore's MRT, Singapore

Singapore's MRT is one of the most environmentally friendly, sustainable, clean and efficient systems in the world. And, according to a McKinsey report from 2018, it's also among the safest, most convenient and affordable systems.
What more could you ask for?
7. Paris Metro, France

Made up of 210 kilometers of track, the Paris Metro is crammed within just 87 square kilometers of the city and is still – somehow – one of the busiest train systems in the world.
But, what makes it charming and undeniably Parisian is also what brings it closer to the bottom of this list. It lacks modern conveniences, and we don't mean heated seats like in Seoul. Many carriages don't even have automatically closing doors, meaning efficiency is lacking and an upgrade is possibly in order.
8. New York City's Subway, the United States

New York City's subway is dirty, noisy and outdated. But (and here's the big but) it runs 24 hours a day, seven days a week, 365 days a year. No wonder NYC is affectionately known as the city that never sleeps!
The subway is also extensive, with 450+ stations (many of which are decorated with graffiti), the fare is cheap(ish), and – perhaps best of all – it saves you from having to sit through hours of gridlocked traffic.
9. Stockholm Tunnel Rail, Sweden.

Like Moscow's metro, the Stockholm tunnel rail made it on this list in part because of its beautiful stations which resemble cliffs and caves more than a transport hub underground. The stations on there own represent an opportunity to explore the city's culture and history.
10. Athens Metro, Greece.

The Athens metro is – literally – a museum. In digging up the rail lines for the metro across the ancient city, thousands of artifacts were uncovered and now, are proudly displayed for visitors and passengers to marvel at as they travel through.
With modern amenities, ancient artefacts and vast networks, these ten metro systems stand out amongst the almost 200 that are operating in cities around the world.
How does your city's transport stack up?
---
Have you read?
The Rookiest Of All Rookie Style Mistakes Men Make.
Top 5 Places To Travel for Spiritual Growth.
Here Are Few Lesser Known Destinations To Travel To.
Top 5 Fashion Accessories For Women Entrepreneurs.
Top 6 Business Schools From Around The Globe.