Top 5 Places To Travel for Spiritual Growth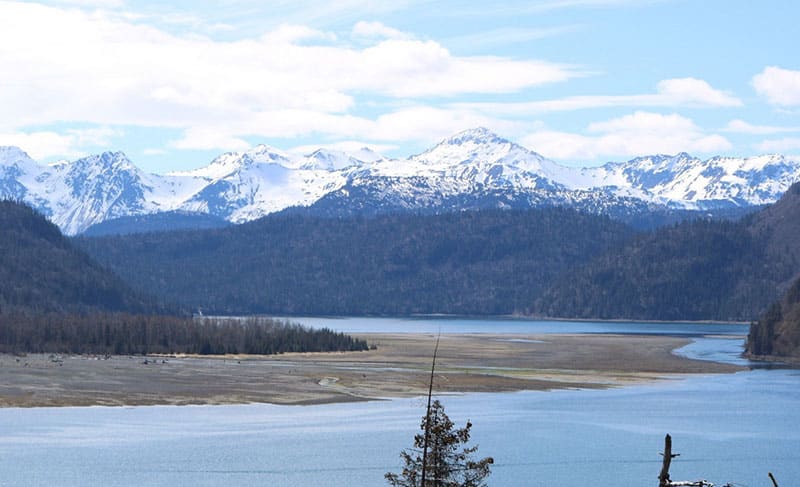 Everybody is trying to locate their very own place and purpose in this world. This is particularly valid for individuals living in cities where everything counts and where individuals seem to chance upon one another constantly. Taking a break and finding a place that can give a smidgen of isolation is unquestionably welcome amid these occasions.
Finding that sort of peacefulness is difficult, to say the least, when you're so used to the busy city life. However, it's not time to surrender every one of your expectations! We have compiled a list of the places that are perfect for you.
HALIBUT COVE, ALASKA
Halibut Cove in Alaska, whose populace is at a meagre 76 as per a census conducted in 2010. This remote but cosy community in the Kachemak Bat State Park is home to a lot of businesses and craftsmen. It has recently turned into a prominent tourist destination for those looking for some peaceful solitude and quiet, given its area and view. A majority of the tourist population visits this place of tranquillity for meditation and spiritual growth.
MACHU PICCHU, PERU
For the individuals who are common and uninterested in meditation yet at the same time need an impactful spiritual familiarity, the city of Cusco and the wondrous Machu Picchu are a fabulous choice. Because of the tradition of exploring the Peruvian rainforest looking for "enlightenment," numerous little yoga schools have populated Cusco. Make the two-hour adventure to the shocking old Incan city of Machu Picchu, and you're certain to leave with another point of view.
HALF MOON CAYE, BELIZE
Off the shore of terrain Belize is a dreamy isle that sums at around 44 acres. The most prominent activity in the zone is plunge at the extremely well known Blue Hole, which is an underwater sinkhole that is so colossal that it is visible even from the space.
The best time to visit the spot is between December and April. This is the point at which the Lighthouse Reef Adventure Basecamp opens for the season. The most ideal approach to begin the day is with a sunrise yoga session. Another option is to go on a relaxation stroll at the opposite end of the island where visitors can appreciate the vivid seabirds.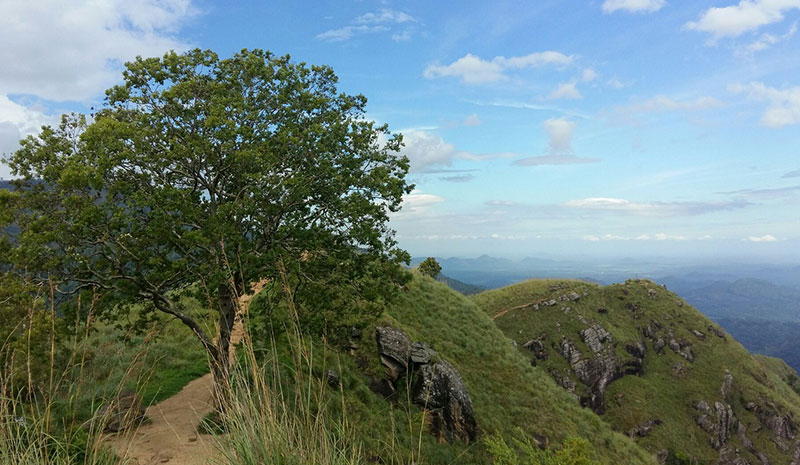 ADAM'S PEAK, SRI LANKA
In case you're hoping to make a spiritual transformation, one of the best activities is climbing the Adam's Peak in Sri Lanka. Going up the "Sri Pada", as a rule, starts amidst the night so explorers can encounter its grand sunrise. The trail goes as far as possible, up to around 2,244 meters of steep steps, tea bequests, long drops, holy places, and woodlands loaded up with untamed fauna. The "sacred footprint" knows no religious limit. It doesn't make a difference what religious faith a tourist encompasses, since tourists of all religious faiths make the effort to climb to reach the holy place. Depending on the faith of the traveller, this mark might be ascribed to Adam, Buddha, Saint Thomas, or Shiva.
Rishikesh, India
Yoga is quite often connected with the words harmony and spirituality. What better to encounter a loosening up treat than to go to one of the world's biggest yoga capitals, Rishikesh? This blessed city offers profound retreats that incorporates yoga classes, meditation classes, chants, and so forth. These retreats, that are called ashrams, can either be basic and minimalistic or elaborate and lavish. It's truly up to the traveller to pick the kind that suits the experience they're searching for. Explorers will have a chance to become more acquainted with Hinduism better through customary ceremonies. Temple visitations and trail trekking are also exceptionally prevalent here.
Regardless of how shallow your daily activities presently feel to you, the world has so many places that will help you realise your true meaning and purpose of life. The world is huge enough to have a place that will take your brain off the hurrying around of regular daily life. With this list, we hope to have given you a lot of choices of places that are not just sitting tight for you to appreciate and investigate but also a feeling of tranquillity and peacefulness.
---
Have you read?
# Top 100 Best Executive Search Firms And Consultants That Dominate The Recruiting Business.
# The World's Best Airlines For Business Travel In 2017.
# Best Websites For CEOs, Senior Executives, And entrepreneurs.
Track Latest News Live on CEOWORLD magazine and get news updates from the United States and around the world. The views expressed are those of the author and are not necessarily those of the CEOWORLD magazine.
Follow CEOWORLD magazine headlines on:
Google News
,
LinkedIn
,
Twitter
, and
Facebook
.
Thank you for supporting our journalism. Subscribe here.
For media queries, please contact:
info@ceoworld.biz