A Culture Of Discovery: Two Companies On The Path To Success Short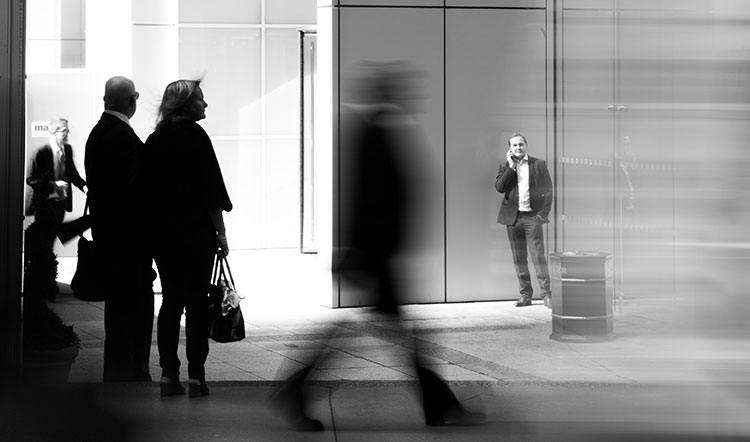 Business executives
Your role as leader of an entrepreneurial company is to create a culture of discovery and a culture of success. My earlier article, Starting a Business – Fail Quickly, concluded that if you believe you know exactly how your business will work and what your customers will buy, you are certain to fail. To be successful as an entrepreneur, you must have a plan for discovering how to make the business of your vision work in practice.
Consider Fred Anderson and Angus Whipple as they lead hypothetical business creation projects in two different leadership positions:
CEO of a company with a new venture group
New business founder or venture team leader
Company Leader with a New Venture Group  – Set Expectations
Fred Anderson is CEO of JFA Technologies. JFA is a company with successful laser range finding products sold to military customers. Fred establishes a task force to do a feasibility study of whether JFA can sell range finders to the civilian market.  Fred's role is to ask the questions, establish goals, and set expectations.
The feasibility analysis did not produce a clear GO or NO-GO recommendation. The task force identified several questions they could not answer. After reviewing the team's work and considering the remaining issues and unanswered questions, Fred asked for their recommendations as to which of these unknowns are both essential to success and cannot easily be answered. These unknowns became the focus of the next phase of the discovery process.
Can the product be manufactured to civilian standards cost effectively at scale?
Can JFA retain control of proprietary knowhow?
Can JFA sell range finding product directly to the civilian market when we have no presence now? Will we have to white-label our product to companies currently in the market? Will they be interested?
Fred's message to the task force was, "If we can successfully introduce civilian range finding products to the market, the financial performance of the company will be improved. However, we will not go in that direction until we know the answer to the questions you are addressing."
Fred invested time of talented staff to address these challenge questions. The task force may find a manufacturer in Indiana who can make the product to the right standards and exchange a letter of intent agreement with a distribution partner who could also handle servicing.
Or they may conclude that the special capabilities of JFA's military range finders do not have enough value to the civilian market to carry the higher production costs. And based on this finding, the task force could recommend not going forward with this product development.
The expectation Fred set was for a thorough and professional examination of the three challenge questions. Launching the civilian laser range finder business was not the task force's job. Fred's job as leader of the company was to set goals and expectations. Competently answering the challenge questions was the standard of success for the task force regardless of the answers.
Fred chaired a meeting of senior leaders when the JFA task force reported the results of their work. Fred congratulated the team leader and the team members for their efforts on behalf of the company. Fred thanked the team for successfully completing the work that would be the foundation for his and the board of director's decision on how to move forward.
New Business Founder –  Define the Path of Discovery
Angus Whipple founded a company based in Portland, Maine. Angus started by thinking about how to solve a problem. Folks who come to Maine in the summer from faraway places like New York do not like cracking lobster shells to get to the lobster meat. Angus worked with his friend Bert on a way to get the meat out of the shell using a rapidly pressurized cooker to explode the lobster shell, and, with a twirl, separate the meat and the shell.
Angus and Bert built a prototype that worked. They caught lobsters, put them through the de-shelling device, and sold lobster meat to local restaurants and fish stores like Free Range Lobster for $20/pound. They cleared a "profit," but were not accounting for their time.
Angus wrote a business plan for establishing Naked Lobster Company. The plan included setting up lobster processing plants in Portland, Boston, and Halifax, Nova Scotia. Angus believes a large market exists for lobster meat if the retail price is $20 to $25/pound rather than $50/pound as it is today. Angus hopes to offer wholesale lobster meat for $12/pound.
Angus needs outside funds to start the new company. He is convinced a big unmet need for shelled lobster meat exists, but he knows major questions must be answered. The initial $750,000 of financing will be used to address the most difficult and important unknowns – the highest risk issues.
Can the rapidly pressurized cooker be built to run at commercial scale?
What is the cost of commercial scale processing?
Does Naked Lobster have any patentable or trade secret IP?
Angus is able to raise the funds with a message to potential investors and partners of, "I believe the de-shelling process we developed for quickly and inexpensively removing meat from a lobster can create a large market for lobster meat at half today's price. Your investment will enable us to discover whether our technology will work at a commercial scale and at the cost level we expect. We will also determine whether we can protect our de-shelling knowhow."
As he nears completion of the work outlined in his business plan for initial funding, Angus must report on what he discovered and what he believes is a realistic path forward for Naked Lobster. At least two different scenarios are possible. Angus might report that an intermediate size de-shelling facility funded under the project is operating and producing good quality product. The estimated production costs at this scale are $14/pound. He expects production costs of $11/pound at a larger scale of operations. Their attorney identified potential IP and has started a patent review. Based on these findings, Angus could seek an additional round of funding to build a full scale production facility.
Alternatively, Angus' report to investors in the first funding round could be that the de-shelling facility works at an intermediate scale, but when the facility and labor costs are brought to market levels, the production cost is $20/pound. He may also report that a de-shelling operation in Halifax uses a process similar to theirs. With this outcome from the initial discovery work, Angus' proposal for an additional round of funding would describe the steps for reducing the de-shelling costs to $16/pound. With the additional funding, Angus could examine the market strategy and market size questions in light of lower but not dramatically lower processing costs and without IP protection.
With either outcome, Angus has successfully delivered on his promise to the investors and collaborators. Naked Lobster has discovered what will and will not work. The potential business is better defined and the risks of the next round of financing, if there is a next round of financing, are lower and better understood.
Starting a Business – Create a Culture of Discovery and a Culture of Success
Founding a business and developing new ventures within a larger company are high risk activities. Failure is inevitable as part of the process. Here are steps you can take to create a culture of discovery and a culture of success
Founding a new company starts with a vision – the customer problem to be solved, your solution, the market potential, and profitable operations.
If you are a company founder who believes you know exactly how the product and company will work and all you need is money and people to follow your orders, you are certain to fail.
Your job as a company founder or corporate new venture leader is to create a culture of discovery and a culture of success.
To be successful as a entrepreneur, you must have a plan for discovering how to make the business of your vision work in practice. Dead ends, wrong assumptions, and experiments that do not work are part of the process.
As the leader of a corporation with a new venture team, your job is to establish goals and set expectations. Your job is to ask the right questions.
If you are a business founder, your job is to outline a path of discovery for the business concept.
Build your business plan around a series of "experiments" to discover the answer to the most difficult challenges your business must overcome on the path to success.
Whether you are selling high tech to the military or de-shelling lobsters on a pier in Maine, construct your business plan to be a schedule for answering difficult questions and reducing risk.
---
Have you read?
# The World's Best Performing Companies 2019.
# World's Most Luxurious Hotels, 2019.
# Best Music Schools In The World For 2019.
# Best Fashion Schools In The World For 2019.
---
Add CEOWORLD magazine to your Google News feed.
---
Follow CEOWORLD magazine headlines on:
Google News
,
LinkedIn
,
Twitter
, and
Facebook
.
---
Thank you for supporting our journalism. Subscribe here.
---
For media queries, please contact:
info@ceoworld.biz
---