5 Things Solo Women Travelers Should Not Believe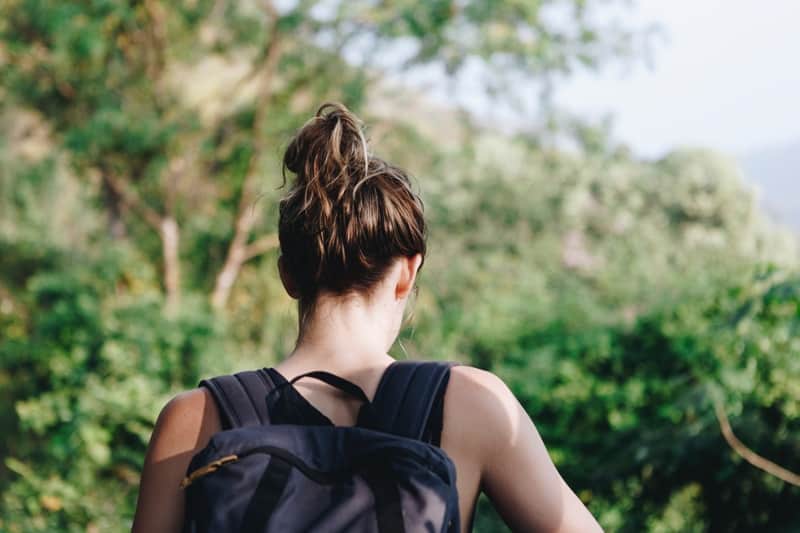 Solo Women Travel? The thought of which can make many people cringe, even those who have absolutely nothing to do with a woman's decision to travel. Much of the reaction comes from a slew of exaggerated fears which make people pass judgments and stop women from taking at all alone.
I am here to bust five myths about solo women travel, which are essentially overreaction to the fact that a person is traveling alone. Read them carefully and stop believing them at once because they stop you from having so much fun.
You Are Lonely If You Travel Alone
I think this myth is applicable to anyone who is traveling alone, but let me keep this strictly restricted to women or the purpose of this post.
For a woman to decide solo travel, she has to answer many questions which are thrown at her. One such question is whether she is depressed or lonely in her life to travel solo. To many, the word 'solo' is equivalent to loneliness, which is actually not the case.
You do not have to be at the lowest point in your life to decide solo travel. You can have a huge friend circle and yet want to travel alone. Many people prefer solo travel for differing reasons, and loneliness is not necessarily the case.
Only  the Brave Travels Solo
Solo travel is not a Herculean task; it is a decision to travel all by yourself. It may require a reasonable sense of independence, but it does not mean that it is not for everyone. There is a chance that even the bravest feels scared during solo travel.
Solo travel can be intimidating at first because you are all by yourself in a place where you hardly know people. With time, it gets easier and you feel less scared and more confident. So, if someone says that you should be necessarily brave to solo travel, tell them what I just wrote here.
One thing, yes, you necessarily need to travel solo: decisiveness. Once you decide you have to travel solo, you must execute that plan.
It Is Dangerous
I will have to admit that there are countries which are less safe than others, but that does not mean women should not step outside their homes at all. But, isn't the entire world an unsafe place for whoever you are.
When you travel, you cannot sidestep intelligent decision-making—and this rule applies to female as well as male travelers. In case you are traveling to a country known for being unsafe for women, make sure you have prepared for all exigencies. Establish contact with locals, hire a travel agency or anything which you find suitable. But, keeping all these aside, a woman can travel wherever she wants.
Too Much Work
I cannot deny the fact that solo travel entails all the decisions being made by you. There is no one to split bills with, distribute work, and arrange necessaries. You will have to figure out everything on your own. But, instead of looking at it from a negative perspective, you should consider the fact that this will be a great cognitive and physical exercise which will enhance your street-smartness and confidence.
Solo travel is an opportunity to become bolder, smarter, and less dependent. It is, therefore, strongly recommended that you should not feel overburdened by the idea of solo travel
It Will Change Your Life
While there are many advantages for women traveling alone, solo travel has been unnecessarily sensationalized. There is no guarantee that solo travel will certainly change your life. Moreover, why is it that a woman's decision to travel solo is to be treated that extremely?
Solo travel can be done by anyone, who wants and can afford to do it. It does not become a totally different thing when a woman tries it. Therefore, when you decide to take up solo traveling, do not expect that you will come back as a totally different person. Maybe your experiences will give you lessons, but it is not always the case.
Take it calmly. It is a simple outdoor activity for recreation, which may or may not enlightening.
Have you read?
# World's Best Countries To Invest In Or Do Business.
# Most Expensive Countries In The World To Live In, 2019.
# Global Passport Ranking, 2019.
# The World's Safest Cities Ranking.