Best Travel Destinations in Europe for 2019!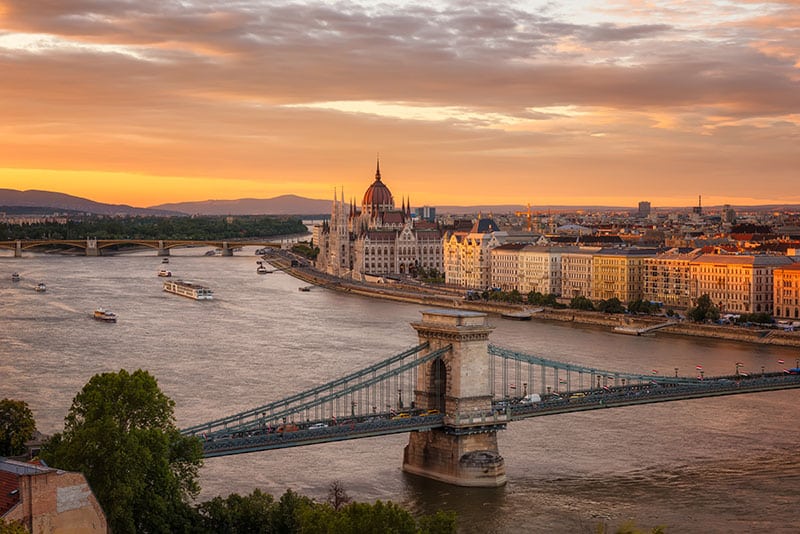 Europe is one of those continents in the world which is deep in many levels. Every city and town in this place has a great history and culture associated with it. The beauty of Europe lies in the attractive travel destinations which not only offer adventure, but also some deep knowledge about the region. It is also culturally so diverse and hence becomes an ideal choice for the travel destination.
The year 2019, in particular, has been focusing on European destinations for the amazing travel \experience. Here are some of the places in Europe which must go to the list of hottest destinations.
Budapest, Hungary:
For all those lovers of western classical music, visiting Budapest is like a dream come true. Called as the cultural capital of Europe, Budapest has a lot more to offer than just quality music.  Check out the soulful cruise on the rivers of Danube, which is also listed as the safest travel destinations in the world! Enjoy the architectural brilliance of Budapest and also get the taste of contemporary living with top class food and beautiful locales.
Editors' Choice: Best Luxury Hotels in Budapest, Hungary:
InterContinental Budapest.
Corinthia Hotel Budapest.
Monte Isola, Italy:
Italy is known for its mouthwatering food, welcoming sunshine and not to forget rich historical experiences. But Monte Isola has inspired a series of artists including Cristo earlier in history. This interesting town has banned cars as transport and as a result, it makes the place even more pristine. Monte Isola is filled with activities such as fishing nets, exploring authentic olive oils, sun-dried tomatoes and what not? Be ready for an extravagant visit to this unforgettable town which has a great love for nature.
Poznan, Poland:
A lover of castles and old history must visit this cleanest town in the world. Poznan also offers some fantastic food options for the gastronomic personality. The world famous music festival Ethno Port is organized in this town. The unique ice sculpture festival is another biggest highlight of the town.
Editors' Choice: Best Luxury Hotels in Poznan, Poland:
| Rank | Hotel | Score |
| --- | --- | --- |
| 1 | City Solei Boutique Hotel, Poznan, Poland. | 98.7 |
| 2 | PURO Poznan Stare Miasto, Poznan, Poland. | 95.3 |
| 3 | Hotel Brovaria, Poznań, Poland, Poznan, Poland. | 94.6 |
| 4 | IBB Andersia Hotel, Poznan, Poland. | 94.2 |
| 5 | Blow Up Hall 5050, Poznan, Poland. | 93.2 |
| 6 | Sheraton Poznan Hotel, Poznan, Poland. | 90.7 |
| 7 | HP Park Hotel, Poznan, Poznan, Poland. | 89.6 |
| 8 | Don Prestige Residence, Poznan, Poland. | 85.6 |
| 9 | Vivaldi Hotel, Poznan, Poland. | 84.7 |
| 10 | City Solei Boutique Hotel, Poznan. | 82.9 |
Malaga, Spain:
Usually, the travelers opt for Barcelona or Madrid when the world Spain is in the travel plan. But this year, the hottest destination is Malaga instead! Get the feel of Spanish sea breeze, explore the rich cocktail flavors of the trendiest bars in the world. One can also indulge in some self –care by stepping into Hammam for a blissful experience. "The fantastic climate has transformed Málaga province into a veritable sailing paradise," says Nikolas M, Director at the Cosmos Yachting told CEOWORLD magazine. Cosmos Yachting offers a wide range of sailing yachts, catamarans, and motor yachts in some of the most beautiful destinations in the world such as; Greece, Croatia, Turkey, Spain, Italy, France, the Caribbean, Seychelles, Thailand, Australia, French Polynesia, and many more.
Geneva, Switzerland:
The snowy beautiful country has everything to offer for the wanderlust heart. Geneva is one of the timeless travel destinations in the world. The countryside offers serene vineyards, and amazingly diverse landscape.
Editors' Choice: Best Luxury Hotels in Geneva, Switzerland:

Saint- Maxime, France:
While Paris is the obvious travel destination or all, Saint- Maxime offers a laid back travel feel for the lover of solitude. The climate is quite warm and also ensures the travelers stay comfortable during their trip. It also offers parasailing, a local sport called petanque and relax in the laid back nature of the town.
Dinant, Belgium:
Dinant has become an instant favourite through Instagram with its unending feed of pictures. The town also has rich history with the inventor of saxophone Adolphe Saxe born here. It has a great heritage of Jazz and fantastic varieties in foods.
Have you read?
# Best Countries For Business In Europe For Non-European Investors, 2019 . (Europe)
# World's Top 100 Cities To Reside In For 2019.
# World's Best Countries To Invest In Or Do Business For 2018.
# RANKED: The World's Top 10 Richest Countries (2017-2027).
Track Latest News Live on CEOWORLD magazine and get news updates from the United States and around the world. The views expressed are those of the author and are not necessarily those of the CEOWORLD magazine.
Follow CEOWORLD magazine headlines on:
Google News
,
LinkedIn
,
Twitter
, and
Facebook
.
Thank you for supporting our journalism. Subscribe here.
For media queries, please contact:
info@ceoworld.biz