Six Ways to Boost Your Remote Team's Productivity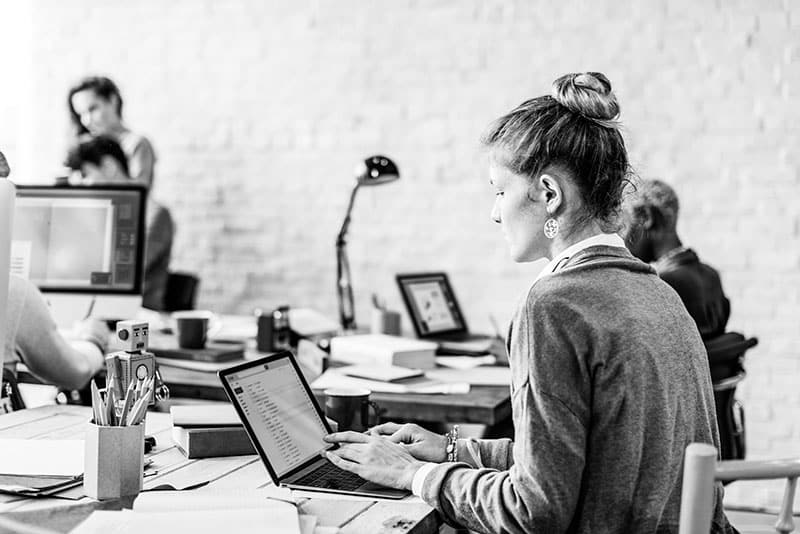 The trend of remote working is growing fast. 70% of people work remotely at least once a week globally, reports a leading business news channel. As remote working offers many benefits to both the employers and the employees, more and more people are opting for it. In fact, I also have remote employees on board, and I have been working with them for more than three years.

Is my remote team productive? The answer is a big resounding yes.

After successfully managing my remote team of twenty employees for 3.5 years, I have learned some proven strategies to increase their productivity.

Without further ado, let us discuss:

1- Motivate Your Remote Team

Any employee's productivity is directly linked to how much motivated he/she feels toward what he/she does. The more motivated your remote employees are, the more productive they will be.

In my experience, I have found that motivating a remote team is like a muscle, and you need to practice it regularly to strengthen it.

Here are some ways how I motivate my remote team:
Video chatting with my remote team regularly to make them feel connected
Being transparent about everything – reward, recognition, or promotion
Encouraging and sponsoring online skill enhancement programs via Udemy, Coursera
Making small talks to make them feel that they are like in-house employees
Having an open communication channel
I'm certain that the above strategies will also help you motivate your remote team.

2- Streamline Work Process

Not having a streamlined work process is one of the biggest productivity killers. I have observed that remote employees achieve more in less time if there is a streamlined work process.

A streamlined work process helps your remote team members:
Know the tasks they have to complete beforehand
Be aware of whom they should contact if they have any query
Be informed about the progress of projects and their deadlines
Know the next tasks they will work on once the current tasks are finished
All the above pointers increase your remote team's productivity as the team members know what they should do, how they should do it, and whom they should contact if they are stuck. They will not spend time figuring out the process.
3- Incentivize Extra Efforts

I have found that rewarding those who walk some extra miles is a surefire way to encourage other remote employees to do better.

If you think that spending boatload of money is required to incentivize extra efforts, you are wrong. Even small gestures of appreciation can go a long way.

Offering coupons for weekend movie tickets, surprising gift coupons, employee of the week/month/year, weekend travel pass, are some good ways that don't cost you a fortune and serve the purpose.

Starting rewarding extra efforts, and you will definitely improve your remote team's productivity.

4- Provide Regular Feedback

Feedback is critical to boosting your remote team's productivity. But it should not be just a message over chat. You should follow a proper way of giving feedback to your remote team.

As your remote employees are not sitting in front of you, your feedback sometimes might be taken as criticism if you are not careful enough.

Following are some tips to provide constructive feedback to your remote team:
Be very specific (task focused, to the point, and crystal clear)
Don't wait for weekly reviews (share it instantly)
Always make it one-on-one (never share it in group chats)
Always end it on a positive note
Discuss performance, not personality
The above pointers will help you provide constructive feedback to your remote team.

5- Get Your Remote Team Involved

As remote employees work at remote locations, they sometimes may feel left. So you should try to get your remote team involved.

Having a process to involve them in decision making, organizing online games that members can play from different locations, encouraging informal communication between remote members, and regularly sharing with them vision and growth of the company are some ways to make them feel that they are an essential part of company like any regular employee.

6- Use a Right Collaboration Tool

Needless to say, remote team members work at remote locations. So you need to buy some collaboration tools to enable efficient remote working.

I've experienced that remote team's productivity can get hampered if the team doesn't have access to right collaboration tools.

Some common remote team collaboration tools are Skype, Slack, DropBox, Basecamp, and Workzone.

You should make sure that your remote is comfortable in using collaboration software applications. If not, then you should arrange for online training sessions.

Final thoughts,

Having a remote team is an effective way to reducing the operating cost of any business, provided that the remote team is productive. If you motivate your remote team, streamline work process, incentivize efforts, provide regular feedback, get your remote team involved, and use right collaboration tool, you, too, can boost your remote team's productivity.

Do you have any other tip to increase remote team's productivity? Let us know!

Have you read?
# Most Startup Friendly Countries In The World.
# Countries With The Highest Average Life Expectancies In 2030.
# World's Best Hospitality And Hotel Management Schools, 2019.
# Best Fashion Schools In The World For 2019.
Track Latest News Live on CEOWORLD magazine and get news updates from the United States and around the world. The views expressed are those of the author and are not necessarily those of the CEOWORLD magazine.
Follow CEOWORLD magazine headlines on:
Google News
,
LinkedIn
,
Twitter
, and
Facebook
.
Thank you for supporting our journalism. Subscribe here.
For media queries, please contact:
info@ceoworld.biz